Sano not expected to return for final series
Mauer's future remains in the air as 2018 comes to a close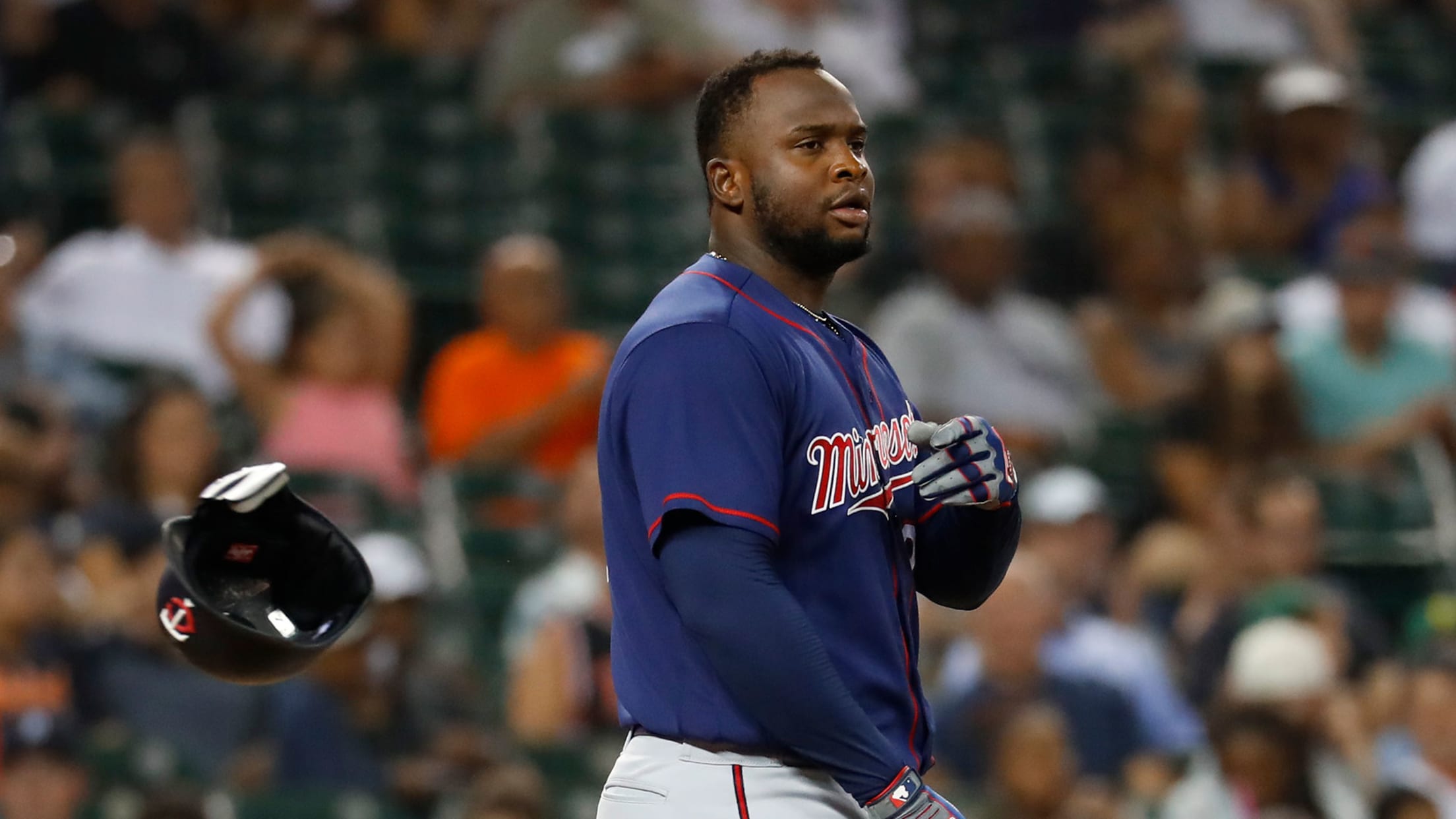 MINNEAPOLIS -- Twins third baseman Miguel Sano isn't expected to return from his left knee injury this weekend, meaning his rough 2018 season has come to an end.Sano, who suffered the injury on a slide at second base Sept. 4, returned to the lineup on Sept. 18, only to feel
MINNEAPOLIS -- Twins third baseman Miguel Sano isn't expected to return from his left knee injury this weekend, meaning his rough 2018 season has come to an end.
Sano, who suffered the injury on a slide at second base Sept. 4, returned to the lineup on Sept. 18, only to feel discomfort during the game. He underwent further testing in Minnesota, including an MRI exam, but the Twins have been unable to find any structural damage. Sano, though, continues to feel discomfort around his knee on the same leg that he had a titanium rod inserted into his shin in the offseason.
"I'm not overly optimistic we're going to get very far this week," Twins manager Paul Molitor said. "Each day it's looking less and less. He's not really changing how he's feeling, and I'm certainly not going to be someone to push him out there if he's not comfortable playing."
Sano, 25, hit .199/.281/.398 with 13 homers, 14 doubles and 41 RBIs in a career-low 71 games. He struck out in a career-worst 38.5 percent of his plate appearances, which was the highest mark in the Majors ahead of the Orioles' Chris Davis at 36.8 percent.
Sano, who also spent six weeks in the Minors from mid-June to late July to work on his conditioning, finishes his season much like last year, when he suffered a stress fracture to his left shin in mid-August and returned for the final three games of the year, only to miss the American League Wild Card game because of the injury, which ultimately required surgery.
"You try to use history as well as any contemporary knowledge of the current situation," Molitor said. "The mental side of the injury, as much as the physical side, has made him a little tentative about trying to push himself out there for a couple games here down the stretch. And we have to never be judgmental about a player and injuries; you just have to take their input, and then use your medical information and try to make the best decisions that you can."
Mauer plan
Twins first baseman Joe Mauer, who is contemplating retiring at the end of the season, has expressed interest in playing all four games against the White Sox this weekend, including both games of Friday's doubleheader.
"I've had some thoughts about letting him manage the game tomorrow if he wasn't going to play," Molitor said. "My gut right now is that he's probably going to play."
As for a prediction on what Mauer will decide after the season, Molitor said he's not sure which way Mauer is leaning. Mauer is finishing his 15th season with the Twins and has won a slew of honors over the years, including the 2009 AL MVP Award, six All-Star appearances, five Silver Sluggers, three Gold Gloves and three AL batting titles.
"People ask me. My family asks me, 'What's he going to do?,' I don't know," Molitor said. "I really haven't tried to overthink it, either, because of where he's at. I'm trusting him that whatever he might be leaning toward, I do believe him that he wants to separate from the day-to-day thing and see if wherever he might be leaning is changed by some down time, further discussions and mindfulness of what he wants to do next."