Miguel Sanó tests positive for COVID-19
Baldelli, Cruz address Twins; Odorizzi, Thorpe among pitchers to throw live BP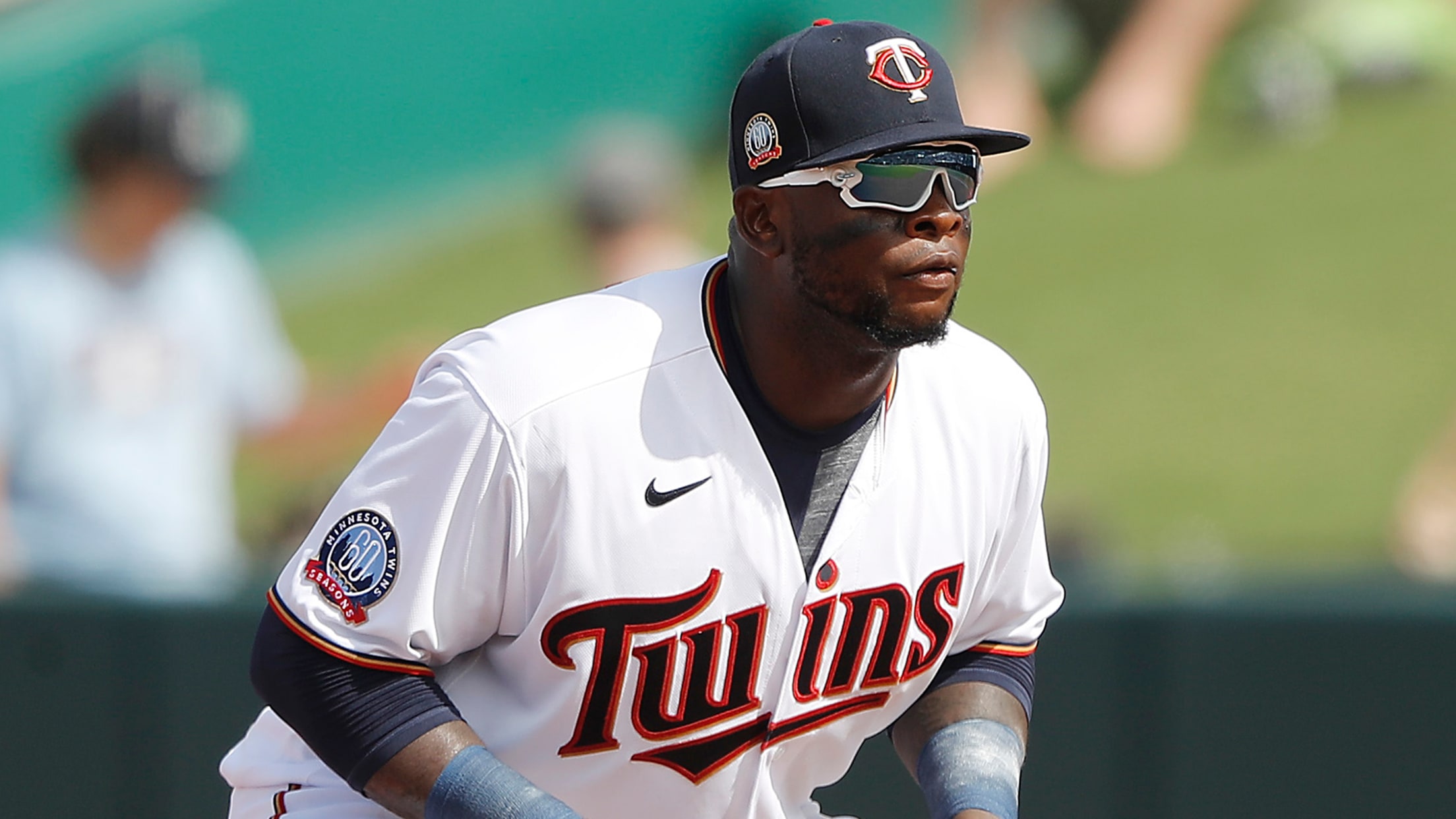 MINNEAPOLIS -- Miguel Sanó was among the four players in the Twins' 60-man player pool who tested positive for COVID-19 ahead of Summer Camp, Minnesota announced on Saturday. He joins Willians Astudillo and Minor League players Edwar Colina and Nick Gordon in being sidelined with the virus as camp gets
MINNEAPOLIS -- Miguel Sanó was among the four players in the Twins' 60-man player pool who tested positive for COVID-19 ahead of Summer Camp, Minnesota announced on Saturday. He joins Willians Astudillo and Minor League players Edwar Colina and Nick Gordon in being sidelined with the virus as camp gets underway at Target Field.
Sanó and Astudillo both tested positive as part of this week's intake process at Target Field. Both are said to be asymptomatic and in quarantine in Minnesota. They will continue to undergo regular testing until they achieve two consecutive negative tests, at which point they could be cleared to return to the team.
Those four were the only positive tests among players expected to report to camp. All other members of the camp roster have cleared the intake protocol, per a team spokesman, except for Byron Buxton and Cody Stashak, who remain in their home locations on paternity leave.
This marks tough news for Sanó in particular, as the slugger is continuing his transition to a new position at first base in camp due to the offseason acquisition of Josh Donaldson. He also had plenty of positive momentum to build on from last season, which he began on the injured list but turned around with a career-high 34 homers in 105 games after a rigorous offseason of conditioning.
"I think it's very honest to say that our guys that aren't here are disappointed to not be here," manager Rocco Baldelli said. "Both have worked really hard. They're ready to get on the field. They know their buddies are out here and taking part. But we basically just know that we have to deal with this, we have to do it responsibly."
Baldelli planned to speak with both Sanó and Astudillo on Saturday afternoon.
Sanó, 27, signed a three-year, $30 million extension with a fourth-year club option this past offseason. He was working out at home in the Dominican Republic during the three-plus months of baseball's hiatus due to the pandemic.
Colina and Gordon both remain in Florida as they await clearance to return to the team. President of baseball operations Derek Falvey said Friday that Colina had already cleared a subsequent test.
Scenes from the field. #MNTwins pic.twitter.com/15ky3EvxJy

— Minnesota Twins (@Twins) July 4, 2020
Baldelli, Cruz address team: 'We're never going to make an excuse'
When Baldelli brought spring camp together in Fort Myers, Fla., he laid out the World Series as the club's ultimate goal for the 2020 season. There was no need for him to reiterate that when he spoke to the team again on Saturday -- it was a given.
Instead, this gathering on the outfield grass at Target Field saw Baldelli speak to the resilience of this group of players and their ability to handle adversity -- of which there could be plenty in the coming months, both on and off the field. He emphasized the importance of personal responsibility and open communication among everybody at the ballpark to ensure a safe competitive environment for the entire club.
"It's not because we're just following a protocol; it's because we're trying to take care of every individual," Baldelli said. "Every individual has to take care of the person next to him. If you take that thought everywhere you go, your life is going to change a little bit. You're going to really have to consider a lot of things, but that's the best way to attack what we're looking at right now."
In addition, the club recognized Nelson Cruz for his receipt of the Muhammad Ali Sports Humanitarian Award two weeks ago before Cruz, the club's elder statesman, said some words of his own.
"He told all our guys that we have no excuses," Baldelli said. "We're going to go out there and we're going to prepare and do our jobs. We could look at this basically pessimistically, but we're not going to. We're going to look at this in the most optimistic way that we can; we're never going to make an excuse. We're going to go out there and get the job done."
Alternate camp in St. Paul to begin Sunday
Minnesota's alternate training camp at CHS Field in St. Paul will officially begin on Sunday morning, when Baldelli will make the drive across the Twin Cities to address the group there and make some final preparations with assistant Minor League pitching coordinator J.P. Martinez, who will direct operations at that location.
Baldelli said that the smaller group in St. Paul will run loosely off the main schedule of the group at Target Field, but will have the freedom to adjust as Martinez and his staff see fit. Some of those players had been at Target Field to participate in small-group activity earlier in the week, but they will now be based at a hotel near the facility in St. Paul and walk to the ballpark for their workouts.
Twins tidbits
• Jake Odorizzi, Lewis Thorpe, Cory Gearrin and Caleb Thielbar threw live batting practice to an assortment of hitters from the stadium mound as part of Saturday's activities. Both Odorizzi and Thorpe threw approximately 50 pitches.
• The Twins anticipate that Buxton will arrive in the Twin Cities on Sunday morning. He will need to clear the club's intake protocol before he is able to participate in workouts with the team.
• The next round of COVID-19 tests for players and personnel at Twins camp will take place on Sunday.