Bolsinger's role going forward is undecided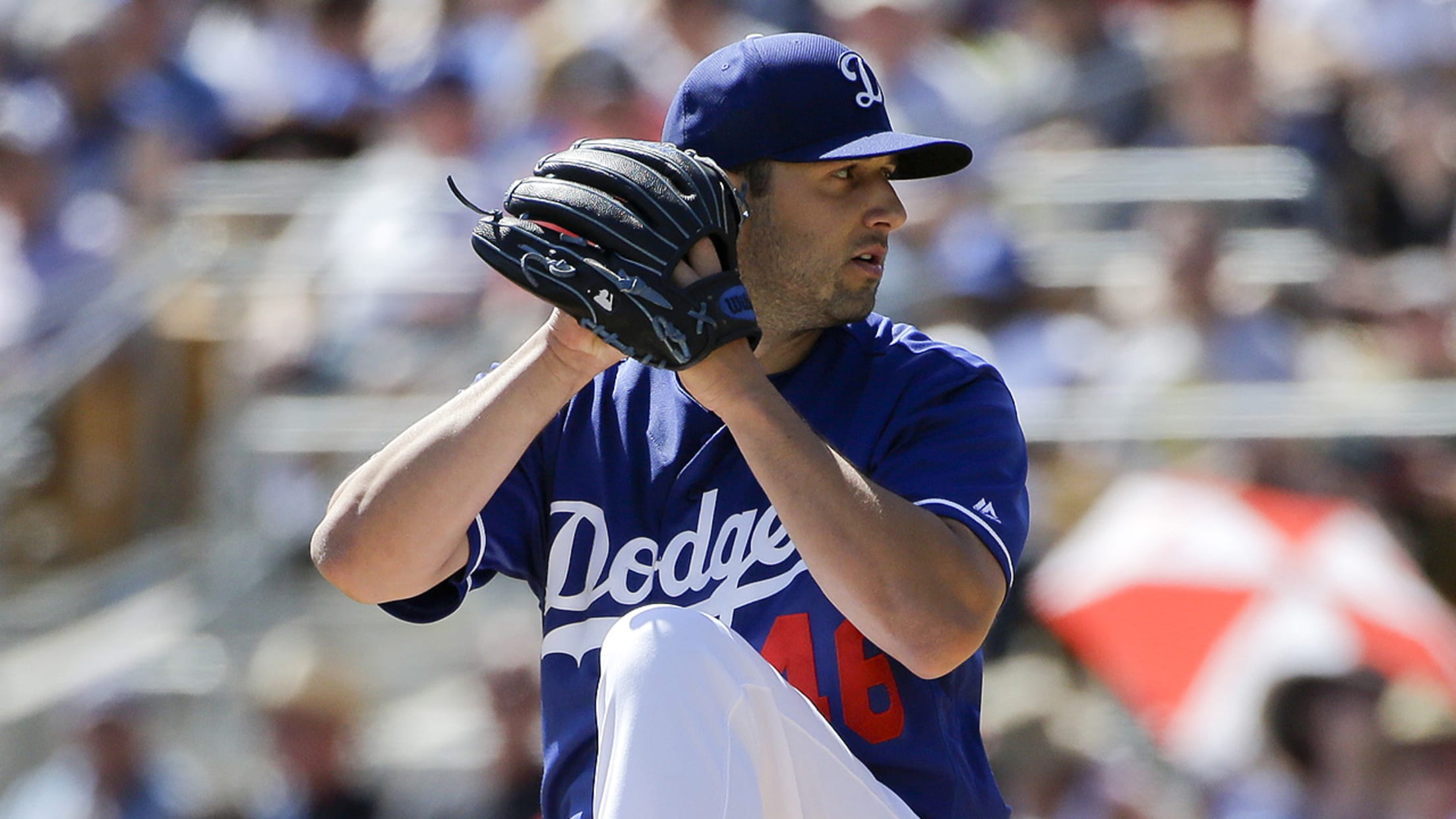 Mike Bolsinger has a 2.25 ERA in two rehab starts for Triple-A Oklahoma City. (AP)
LOS ANGELES -- Mike Bolsinger, starting Wednesday as the Dodgers' sixth man in the rotation this time through, will be on an 80-pitch limit for his season debut. Whether he remains in the rotation is still up in the air.The right-hander reached 63 pitches on Thursday in his final rehab
LOS ANGELES -- Mike Bolsinger, starting Wednesday as the Dodgers' sixth man in the rotation this time through, will be on an 80-pitch limit for his season debut. Whether he remains in the rotation is still up in the air.
The right-hander reached 63 pitches on Thursday in his final rehab start with with Triple-A Oklahoma City, where he was recovering from an oblique strain.
"We're optimistic that he'll get us, for sure, through five and hopefully beyond," Dodgers manager Dave Roberts said. "At that point in time, it's nice when you have [Tuesday starter Clayton] Kershaw going the day prior."
Bolsinger spent the day before his start at Dodger Stadium throwing a light bullpen session. His start is intended to give the rotation in general -- and Kenta Maeda in particular -- an extra day of rest in the midst of a 20-day stretch with no days off.
"I think it helps every starter," Roberts said. "Every starter will get an extra day, and it's well documented that a high percentage, when they get that extra day of rest, that they fare better."
Both Roberts and pitching coach Rick Honeycutt declined to elaborate on what the plan is for Bolsinger and the rotation after Wednesday, but Roberts did say moving Bolsinger to the bullpen after Wednesday's start was a possibility.
Several factors that will affect the composition of the pitching staff are complicating the decision-making process: A corresponding move when the team activates Bolsinger; Hyun-Jin Ryu and Brandon McCarthy are nearing their respective returns from injury; and Ross Stripling is on an innings limit stemming from his Tommy John surgery in 2014.
Injury Notes
• Infielder/outfielder Alex Guerrero (left knee) will continue his rehab assignment at Double-A Tulsa on Tuesday after a six-game stint at Class A Advanced Rancho Cucamonga. In those six games, he was 7-for-26 with a home run and four RBIs.
• Right-handed pitcher Yimi Garcia (right biceps) has still not picked up a baseball in his rehab at the team's facility in Arizona.
Jack Baer is a reporter for MLB.com based in Los Angeles.