Dunn throws sim game, targets June return
Marlins reliever set to begin rehab assignment on Tuesday at Jupiter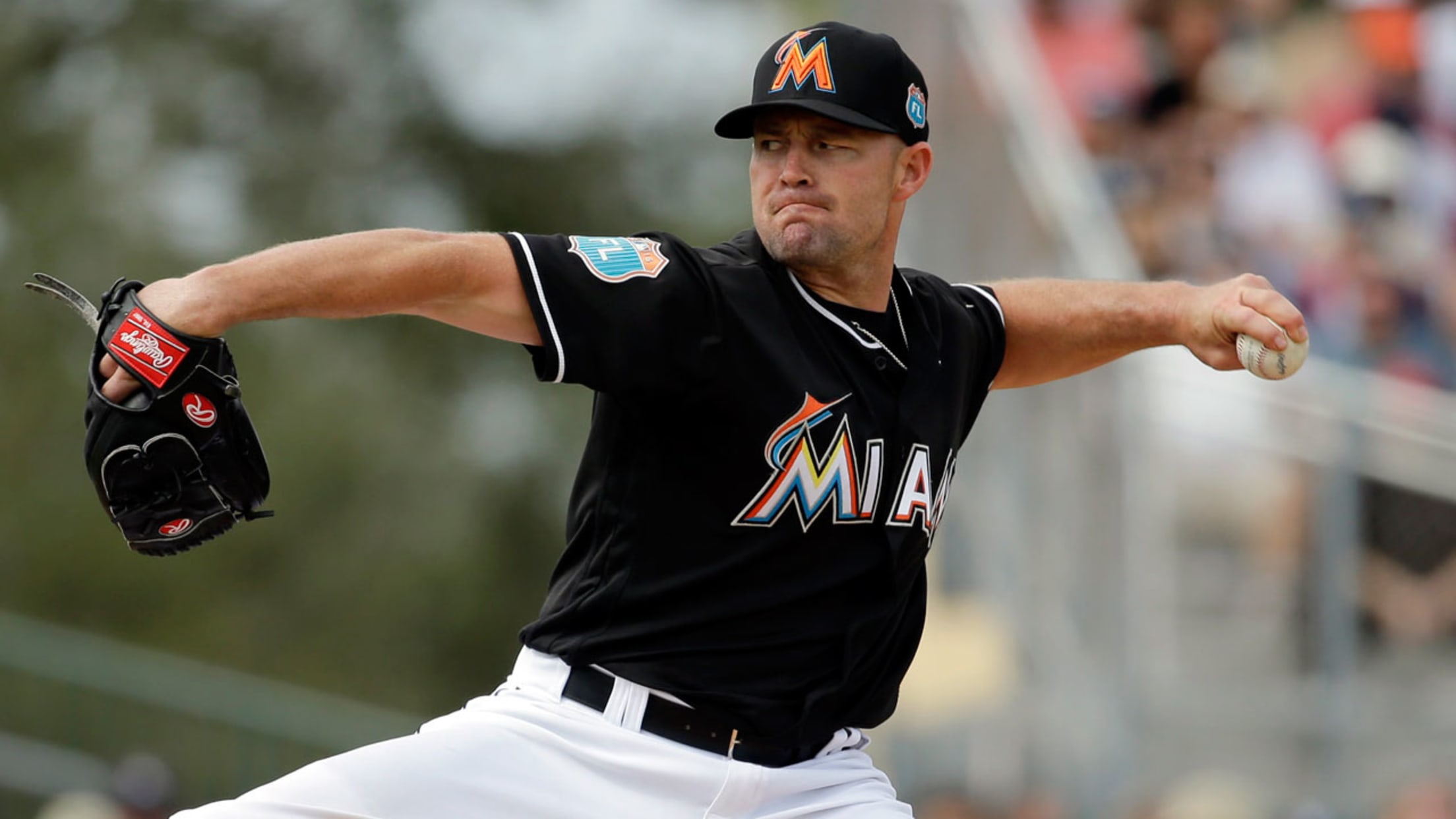 Mike Dunn threw 27 pitches on Saturday, with 10 warmups and 17 against a hitter. (AP)
MIAMI -- A target range is in place for Marlins reliever Mike Dunn's return from the disabled list.Dunn, who has missed all of this season due to a left forearm strain, threw a simulated game on Saturday and he anticipates being reinstated perhaps as early as June 1 or 2."That's
MIAMI -- A target range is in place for Marlins reliever Mike Dunn's return from the disabled list.
Dunn, who has missed all of this season due to a left forearm strain, threw a simulated game on Saturday and he anticipates being reinstated perhaps as early as June 1 or 2.
"That's what the plan is right now," Dunn said.
The Marlins are the only team in the Majors without a lefty in their bullpen, but that will change when Dunn is ready.
Dunn threw 27 pitches on Saturday, with 10 warmups and 17 against a hitter. The hitter actually was one of the club's two hitting coaches, Frank Menechino, who saw pitches from the right and left sides of the plate.
"It was scheduled to be a bullpen, but I asked for hitters," Dunn said. "It was going to be 25-30 pitches. I did 10 warmups."
The next step for Dunn is to go on rehab assignment on Tuesday when he will pitch for Class A Advanced Jupiter. If that goes without a glitch, Dunn will then pitch back-to-back days on Thursday and Friday for Jupiter.
As a final tuneup, he will throw in an extended spring game on May 30.
"That's just to be ready to go," Dunn said.
There is a chance the schedule could be accelerated and Dunn rejoins the team sooner than early June. But the team has been extremely careful in his recovery, and he last pitched in a game on March 24 in Spring Training.
Dunn notes he sees the "light at the end of the tunnel."
If he is reinstated on either June 1 or 2, it will be when the Marlins face the Pirates at Marlins Park.