Fiers works out; Luzardo positive for COVID-19
Bassitt key reinforcement; A's implementing sim games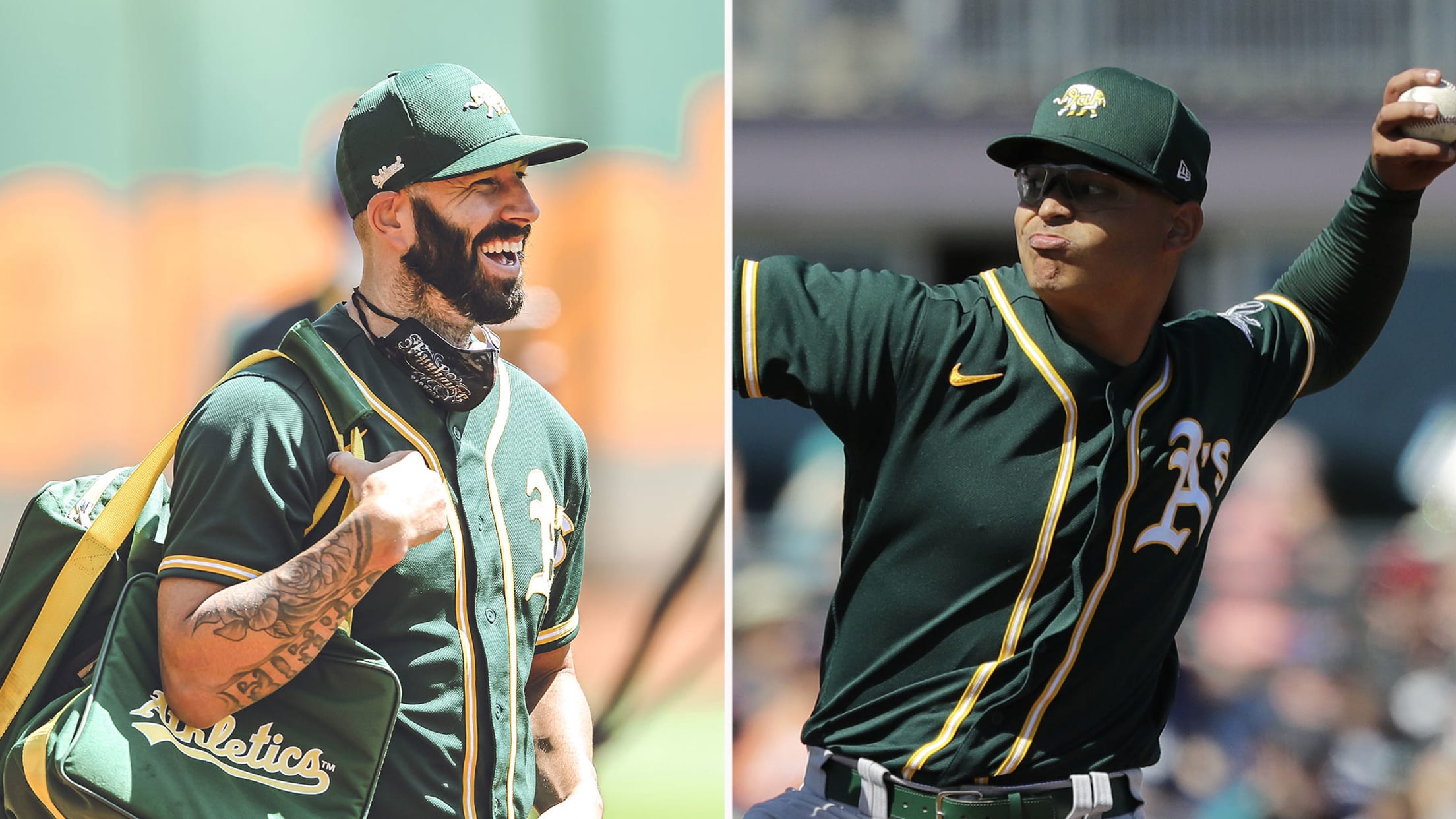 OAKLAND -- While Mike Fiers participated in his first workout of Summer Camp on Tuesday afternoon, Jesús Luzardo will have to wait a while longer after testing positive for COVID-19. Fiers and Luzardo had both been held back from the start of camp due to what manager Bob Melvin called
OAKLAND -- While Mike Fiers participated in his first workout of Summer Camp on Tuesday afternoon, Jesús Luzardo will have to wait a while longer after testing positive for COVID-19.
Fiers and Luzardo had both been held back from the start of camp due to what manager Bob Melvin called "pending issues." Luzardo confirmed the positive test to MLB.com on Tuesday, and though he was symptom-free, he will self-isolate and must wait until he tests negative twice to rejoin the club.
When asked if the remaining issue regarding Luzardo might be getting to the point where it could affect plans for the rotation to begin the regular season on July 24, Melvin said it "could be," though he did not elaborate on Luzardo's status.
"We've had a little bit of a setback here early on," Melvin said, responding to a question regarding the layout of the starting rotation. "We'll get that figured out as we go along."
If the worst-case scenario were to happen and Luzardo, Oakland's No. 1 prospect per MLB Pipeline, was unable to begin the season in the rotation, the A's do feel like they have a strong backup plan in Chris Bassitt. Utilized as both a starter and reliever in 2019, Bassitt pitched some big games for the A's last season, finishing 10-5 with a 3.81 ERA over 28 games (25 starts).
"He showed he's a real weapon last year," Melvin said of Bassitt. "It wasn't an easy role. He had to acclimate to it. All guys that were starters want to be starters. They want that routine. Then realizing you have to do things differently, buying in is the big thing. He bought in and realized how important he is to the team. When we talk about starters, you have to include him."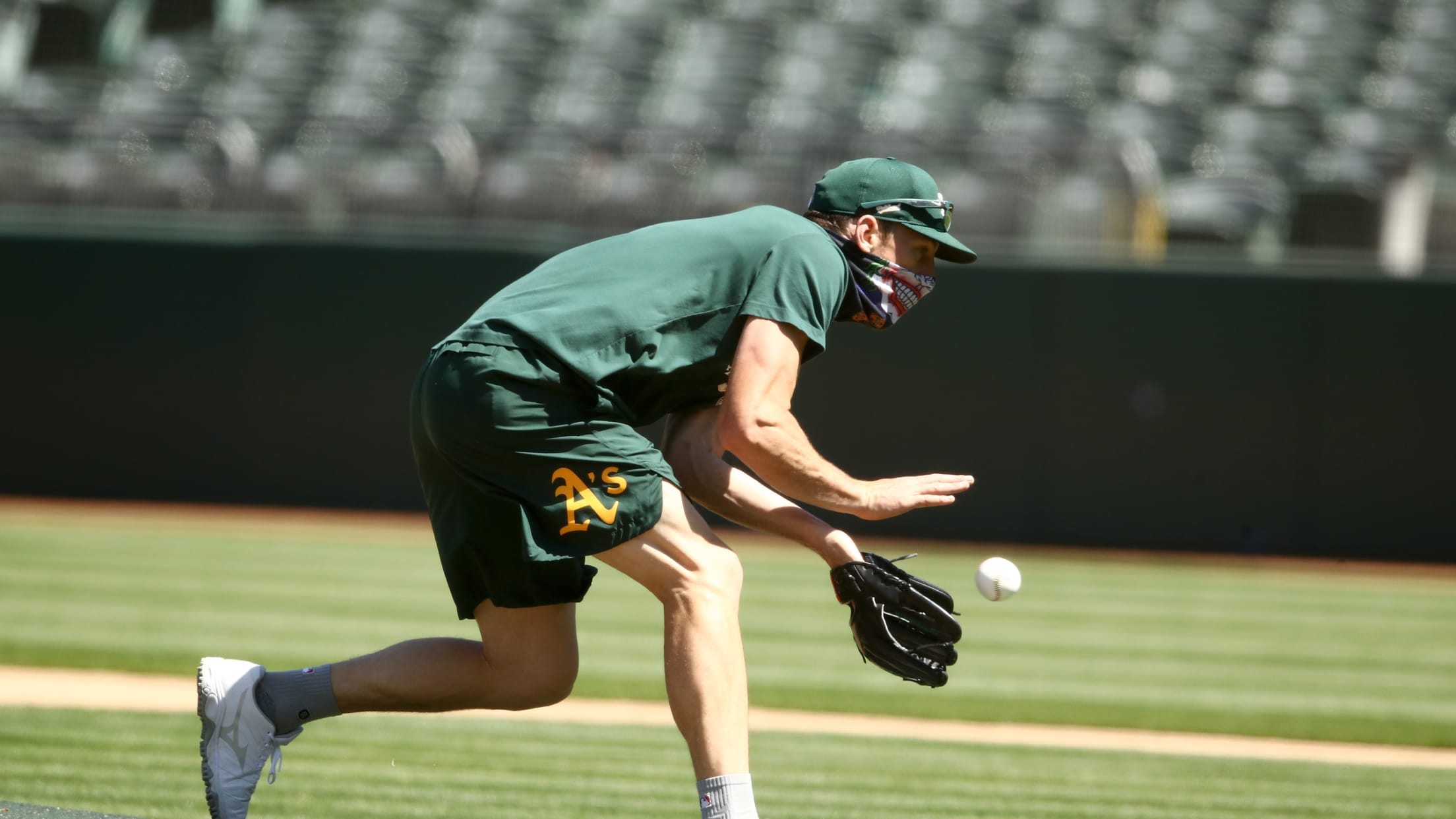 A's beginning sim games
Now that all the position players have joined pitchers and catchers in camp, there will be a little more action going on at the Oakland Coliseum. After taking batting practice around noon PT on Tuesday, the A's were expected to play a simulated game later in the afternoon.
"It's not an intrasquad, more of a simulated game with five or six innings planned out," Melvin said. "There will be a team on the field and another team at bat. They will take batting practice earlier in the day, and we'll go into our game mode at 2:10 p.m. PT."
After a delay in receiving COVID-19 test results pushed back the start of the first full-squad workouts by a day, the A's now feel a little more normalcy as players can settle in. The first full-squad workout took place on Monday night. Melvin had his competitive fun with hitters as he normally does while throwing batting practice, and there were smiles all around among the players, bringing an upbeat mood to the Coliseum.
🎶Summa Summa Summa Caaaaaaaamp🎶#CampColiseum pic.twitter.com/AybwfkH7cc

— Oakland A's (@Athletics) July 6, 2020
"Once everybody got on the field and back together again, it ended up being a really good evening," Melvin said. "Just the fact that everybody is together again out on the field, these guys really support each other and like each other. It ended up being a fun night. Everyone went home feeling pretty good about themselves.
"It was the anxiety of not getting everybody on the field that created that feeling of unease. At the end of [Summer Camp], guys are probably going to be itching to play with a week to go anyway. The uncertainty is gone."