Folty, Minter may be activated ahead of time
Braves hoping to also add Gausman from injured list this week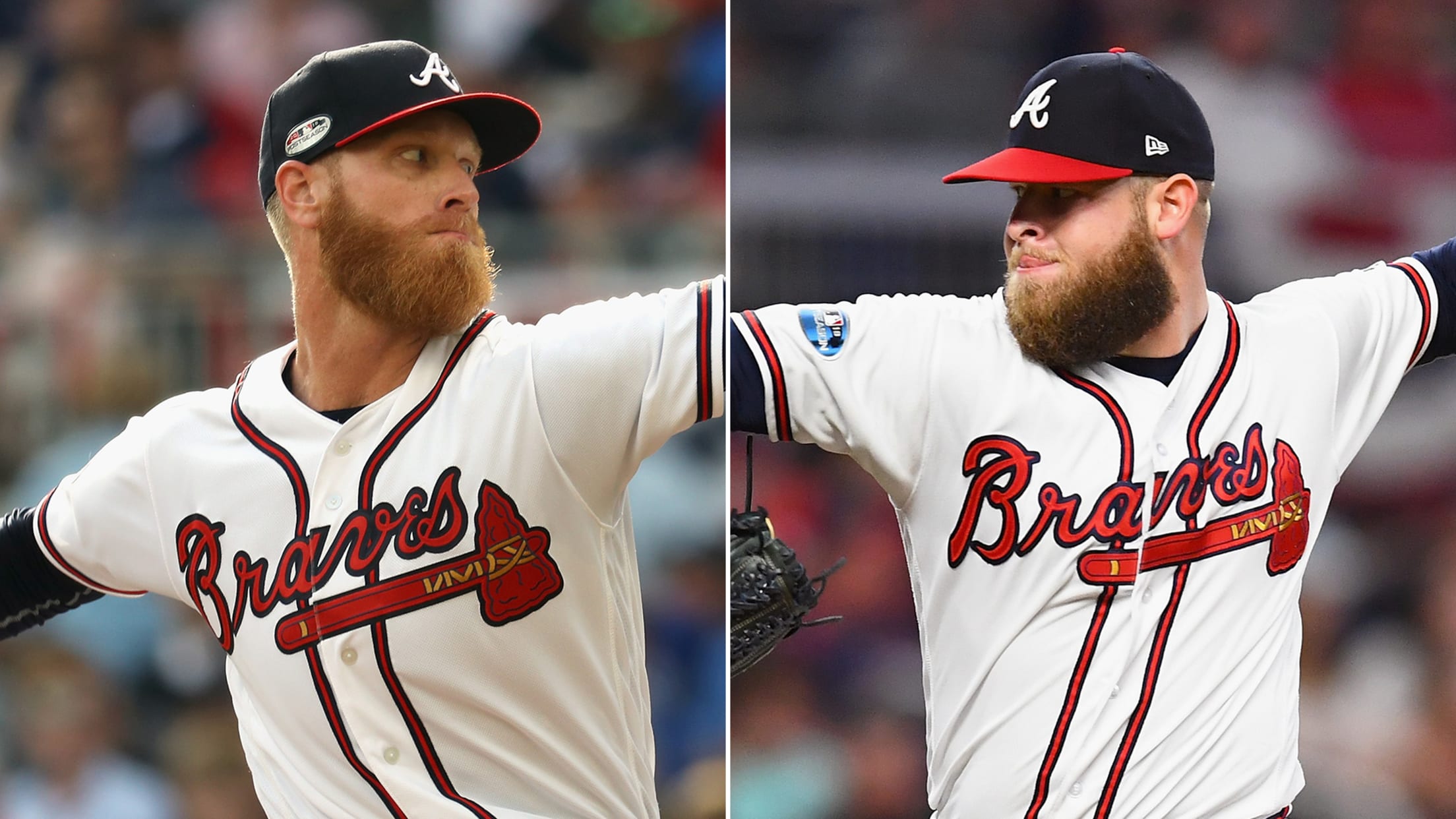 PHILADELPHIA -- Recognizing the need to strengthen their injury-depleted pitching staff as soon as possible, the Braves are thinking about activating Mike Foltynewicz and A.J. Minter off the injured list a little earlier than expected. Before Saturday afternoon's game against the Phillies at Citizens Bank Park, Braves manager Brian Snitker
PHILADELPHIA -- Recognizing the need to strengthen their injury-depleted pitching staff as soon as possible, the Braves are thinking about activating Mike Foltynewicz and A.J. Minter off the injured list a little earlier than expected.
Before Saturday afternoon's game against the Phillies at Citizens Bank Park, Braves manager Brian Snitker provided an encouraging update on Foltynewicz, Minter and Kevin Gausman, who are sidelined with injuries.
Foltynewicz's previously sore right elbow did not bother him as he threw 43 pitches over 2 2/3 innings of a Minor League extended spring game on Friday. The projected Opening Day starter will now attempt to throw approximately 65 pitches when he starts Triple-A Gwinnett's season opener on Thursday.
Foltynewicz would then need at least one more rehab start. Thus, it appears the earliest he could be activated would be April 14.
Gausman totaled 90 pitches and threw into the sixth inning of a Minor League game on Saturday. The right-hander, who battled shoulder tendinitis during the early portion of Spring Training, remains on track to be activated for Friday's game against the Marlins.
There's a chance the Marlins could also see Minter, who allowed a home run while recording three strikeouts and totaling 20 pitches over an inning of a Minor League game on Saturday. The reliever's previously tight left shoulder has not been problematic over the past few weeks.
The Braves are no longer planning to have Minter make back-to-back appearances before coming off the injured list, so there is a chance he could be activated as early as Thursday.
"I think it will be really good for our pitching staff to slot guys in different positions as we get the guys back," Snitker said. "We talk about the depth we had organizationally. We didn't know we'd need it this quick. I think all these guys coming back as quick as they are is going to bode well for us."
Minter's return would strengthen a suspect bullpen that was criticized after allowing seven runs in Thursday's Opening Day loss to the Phillies. Minter's presence would create more late-inning comfort as he would serve as a setup man and share the closing duties with Arodys Vizcaíno, whose right shoulder remains a concern.
Vizcaino admitted his shoulder began bothering him again during the final weeks of Spring Training. He said he felt fine entering Saturday's game, but the primary concern is how durable he might be if needed to pitch back-to-back days or twice within a three-day stretch.
Mark Bowman has covered the Braves for MLB.com since 2001.