Royals outright Montgomery, McCarthy
Kansas City activates Sparkman, Zimmer and Griffin; claims Sanabria off waivers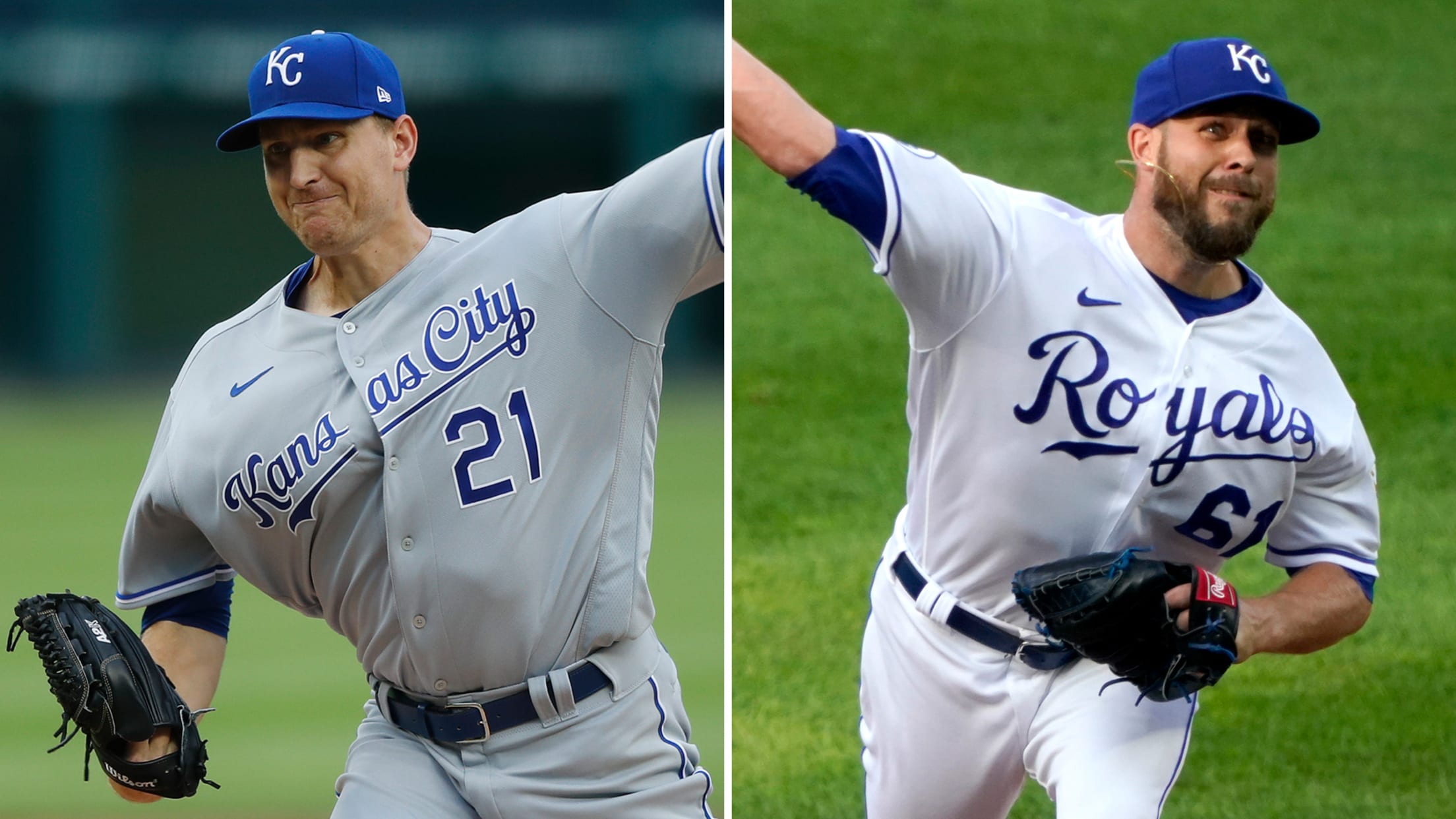 KANSAS CITY -- The Royals on Friday outrighted left-hander Mike Montgomery and right-hander Kevin McCarthy, and both opted for free agency. Montgomery and McCarthy were scheduled to be arbitration-eligible -- Kansas City had 11 players eligible. The Royals also activated Glenn Sparkman, Kyle Zimmer and Foster Griffin from the 60-day
KANSAS CITY -- The Royals on Friday outrighted left-hander Mike Montgomery and right-hander Kevin McCarthy, and both opted for free agency.
Montgomery and McCarthy were scheduled to be arbitration-eligible -- Kansas City had 11 players eligible.
The Royals also activated Glenn Sparkman, Kyle Zimmer and Foster Griffin from the 60-day injured list. Kansas City also claimed right-hander Carlos Sanabria off waivers from Houston -- he was the Astros' No. 30 prospect per MLB Pipeline.
The Royals' 40-man roster now stands at 39.
Montgomery, acquired from the Cubs at the 2019 Trade Deadline, appeared in three games in '20 and had a 5.06 ERA. He had been on the injured list with a lat strain. Montgomery was scheduled to make $3.1 million in '20, and made a prorated version of that in the COVID-19-shortened season.
McCarthy was scheduled to make $700,000 in '20. He appeared in five games and had a 4.50 ERA. In 169 career games with the Royals, he had a 3.80 ERA.
Montgomery and McCarthy could be brought back on more cost-efficient contracts.
Sanabria, 23, made his Major League debut with Houston on Aug. 5 and pitched in two games, which included a scoreless inning on Aug. 9 at Oakland. In 2019, he pitched in 43 games between Ddouble-A Corpus Christi and Class A Advanced Fayetteville, going a combined 6-3 with a 2.84 ERA. He also recorded seven saves in nine chances.