Shildt on opener: 'It's something we look at'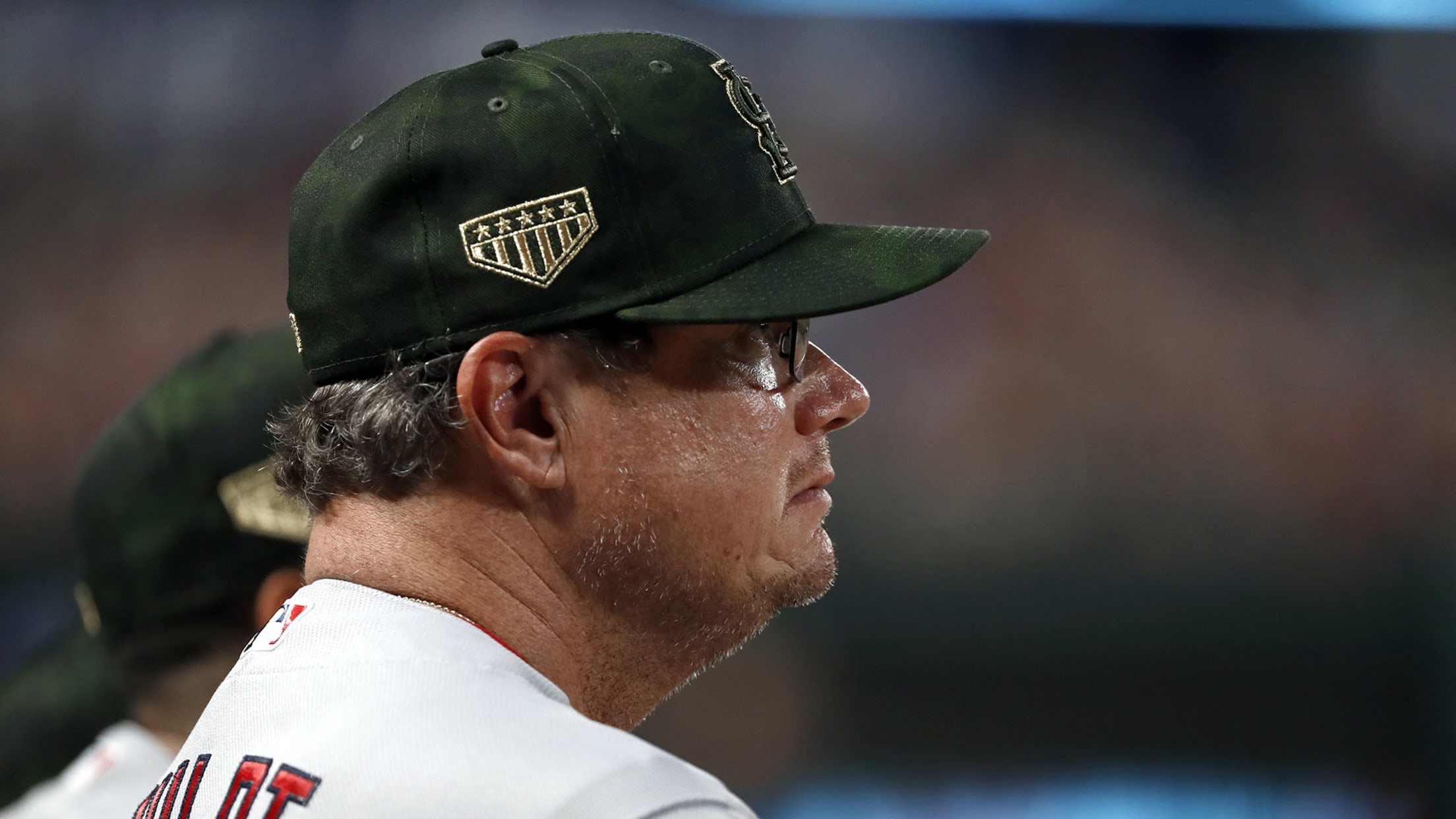 ARLINGTON -- A day after facing an "opener" in the Rangers' former closer Jose Leclerc, Cardinals manager Mike Shildt spoke at length Saturday about the still-evolving concept of using a reliever to make a brief start, usually for just one inning, and mentioned the Cardinals have entertained the experiment first
ARLINGTON -- A day after facing an "opener" in the Rangers' former closer Jose Leclerc, Cardinals manager Mike Shildt spoke at length Saturday about the still-evolving concept of using a reliever to make a brief start, usually for just one inning, and mentioned the Cardinals have entertained the experiment first employed by the Rays last season.
"It's something we look at, and I can't say that we won't at some point ever do it," Shildt said Saturday after Leclerc pitched a scoreless first inning for Texas on Friday. "For me, the matchup component would probably have the biggest value to it because you can say, well, this is the spot for this particular pitcher in their lineup. But the game may not play out that way, so if you force anything it gets everything else sideways.
"So if you've got it at the beginning, I can see taking your shot at it at that moment and shortening the game in that view and getting an inning off the board, feeling like you've got a clean inning and you've put the right matchup together. I can understand that."
But despite the intriguing aspects of the idea, Shildt has some serious reservations about its secondary effects on the pitchers who are asked to follow the opener.
"It's hard to look at your best five guys as your starter and look at them say, 'Hey, you're my best guy, we just don't have enough confidence in you to start the game,'" he said. "The clubhouse, the confidence and the mindset over the course of the short term and the residual effect of the long term is real.
"Ultimately, in competition I feel like if you're telling your guy that is your starter and your guy that you expect to get two-thirds of the innings from, that you're not good enough to get the first one, that's a tough sell to that player's development."
Finding work for Hicks
Entering Saturday, Cardinals closer Jordan Hicks had thrown just 43 pitches in the entire month of May, as the team hasn't had a single save opportunity during its extended slump. The Cardinals have managed to get Hicks in only three times, for a total of two innings, as they have lost 12 of 16 in May.
Shildt said it's not imperative to get Hicks more work regardless of situation, but the manager hopes to use the hardest-throwing pitcher in baseball in Arlington this weekend, especially since the Cardinals have a day off Monday. Hicks did not appear in Saturday's 8-2 victory over the Rangers.
"It's a balancing act, for sure," Shildt said. "He's a young guy with a special arm and he's got a role. We take care of all of them, but guys pitch when their role dictates it. We're not going to just throw innings on Jordan just to throw innings on it. That being said, we want to keep him fresh."
Worth noting
• The Cardinals and Rangers endured a rain delay before Saturday's game, which was scheduled to start at 3:05 p.m. CT. Tornado alerts were sounding on several phones in the Cardinals' clubhouse while the players would normally have been taking batting practice. The weather forecast is clear for Sunday's 2:05 p.m. CT start.
• Shildt is on record opposing the designated hitter, but the Cardinals certainly have taken advantage of the rule when they've played in American League parks over the years. St. Louis DHs are the all-time leaders among NL teams in batting (.301, 211-for-702), on-base percentage (.375) and slugging percentage (.509).