Mississippi State's Ethan Small earns 2019 National Pitcher of the Year Award
Small led the Bulldogs to a second straight trip to the College World Series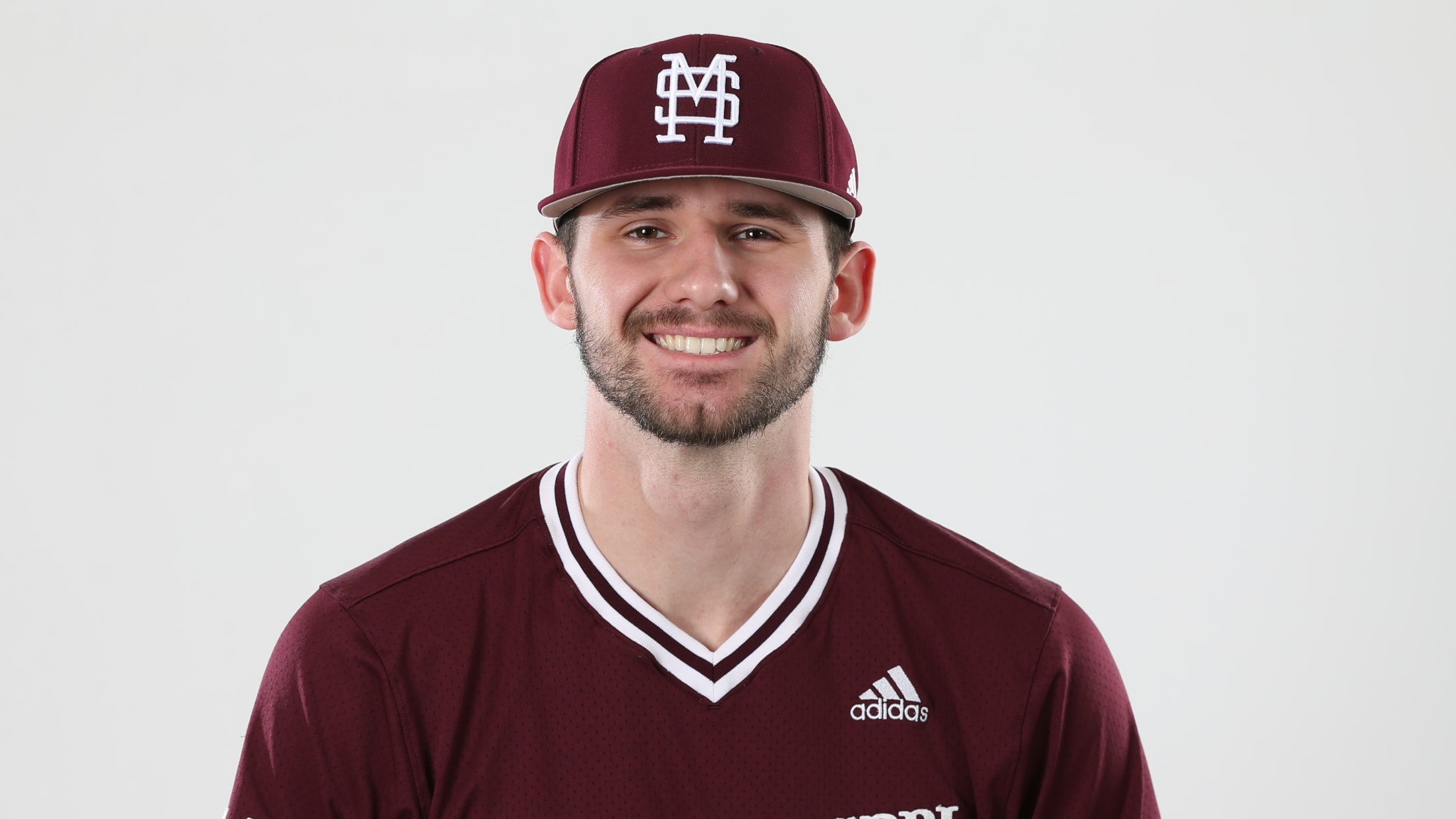 LUBBOCK, Texas -- One year removed from missing 2017 due to injury, Ethan Small was chosen in the 26th round of the 2018 draft by the Arizona Diamondbacks, a respectable spot considering the circumstances for the redshirt sophomore. Small, however, knew there were better things on the horizon and with
LUBBOCK, Texas -- One year removed from missing 2017 due to injury, Ethan Small was chosen in the 26th round of the 2018 draft by the Arizona Diamondbacks, a respectable spot considering the circumstances for the redshirt sophomore.
Small, however, knew there were better things on the horizon and with a new coach in charge, he and the rest of the Mississippi State baseball team set out to finish what they started.
With Small anchoring the weekend rotation, the Bulldogs powered their way to a share of the SEC West crown in 2019, but it was only the beginning. Small's two starts in the postseason have set the tone as Mississippi State cruised through the NCAA regionals and Super Regionals, clinching their second straight trip to the College World Series with a Sunday night sweep of Stanford.
Small's dominant effort and tone-setting pitching make him the winner of the 2019 National Pitcher of the Year Award, presented by the College Baseball Foundation.
"Ethan is the embodiment of the National Pitcher of the Year,' said Chris Snead, award co-chairman. "He was a dominant force on the mound all season and was the leader on one of college baseball's best teams."
The award, sponsored by Diamond, will be presented by the College Baseball Foundation later this year.
Led by Small, the 28th overall pick by the Milwaukee Brewers in last week's Major League Baseball First-Year Player Draft, the Bulldogs will be making their 11th trip to the College World Series in school history and in back-to-back years. It will also be the first trip for Mississippi State under first-year head coach Chris Lemonis.
Small dominated from start to finish this season, compiling a 10-2 record and 1.76 ERA. In fact, he allowed two or fewer earned runs in 16 of his 17 starts, striking out an impressive 168 batters in 102 innings while allowing just 29 walks.
His season earned Small the honor of 2019 SEC Pitcher of the Year and first-team All-SEC as well as first-team All-American by Collegiate Baseball and a spot on the Starkville all-regional team. He also is a finalist for the Ferris Trophy, awarded to the best player in the state of Mississippi.
"From February all the way into June, Ethan has been a dominant force for the Bulldogs,' said award co-chairman Brian Melakian. "His consistently excellent performances against great opposing lineups have earned him the 2019 National Pitcher of the Year Award.
For more information on the Pitcher of the Year Award or the College Baseball Hall of Fame's Night of Champions, visit www.collegebaseballhall.org.