Haniger scratched with bruised right knee
Mariners outfielder could miss several games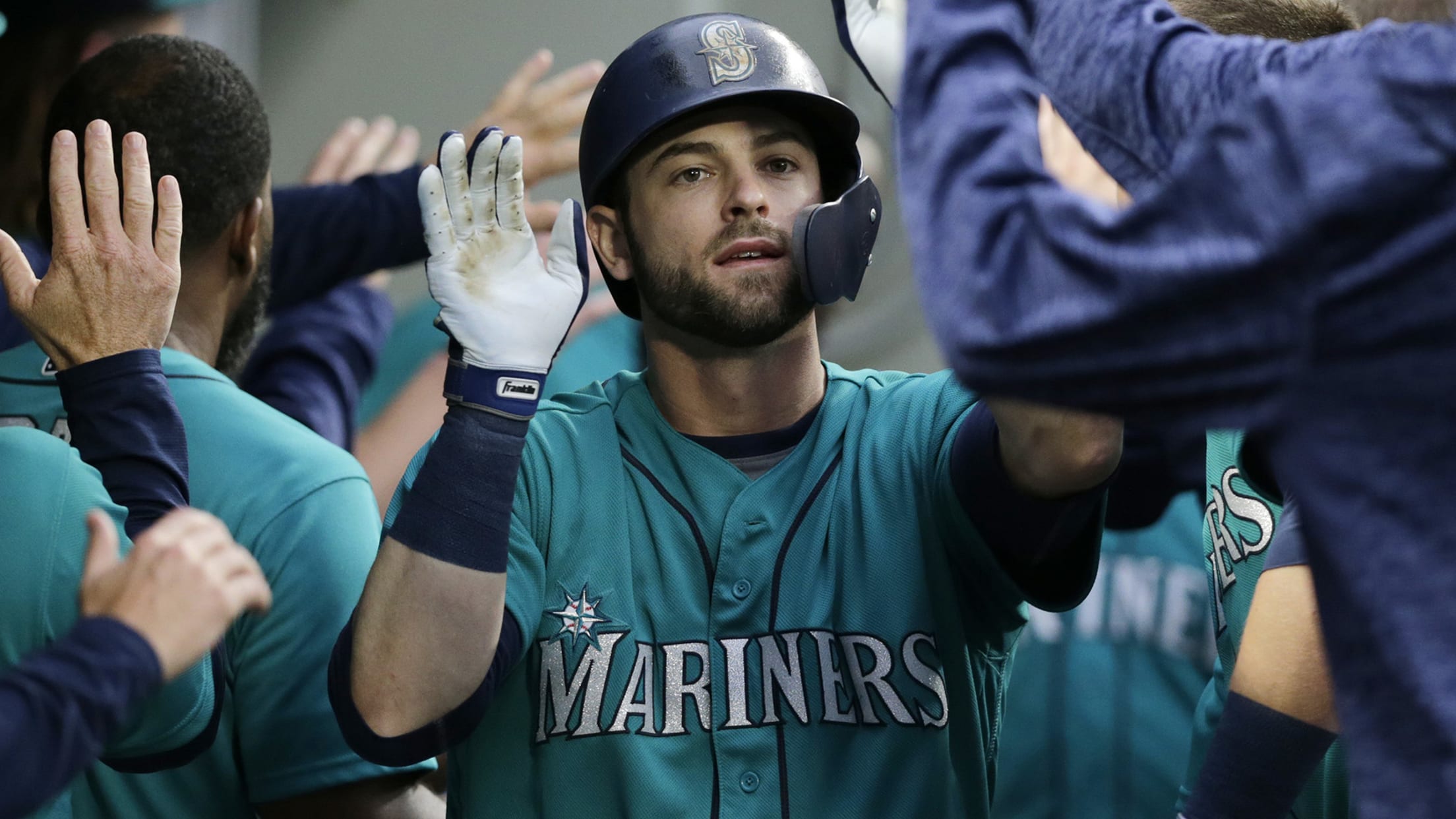 Seattle Mariners' Mitch Haniger is congratulated in the dugout after hitting a two-run home run against the Kansas City Royals during the fourth inning of a baseball game Friday, June 29, 2018, in Seattle. (AP Photo/John Froschauer) (John Froschauer/AP)
SEATTLE -- Outfielder Mitch Haniger was scratched from the Mariners' lineup about 90 minutes before Thursday's 4-1 win over the Angels with a bruised right knee and could miss several games.Manager Scott Servais said Haniger banged the knee against the short wall down the right-field line trying to catch a
SEATTLE -- Outfielder Mitch Haniger was scratched from the Mariners' lineup about 90 minutes before Thursday's 4-1 win over the Angels with a bruised right knee and could miss several games.
Manager Scott Servais said Haniger banged the knee against the short wall down the right-field line trying to catch a foul ball in Wednesday's game.
"He was pretty stiff when he got out today and tried to go through stretch, so we just decided to give him a day," Servais said. "Maybe a couple days he may need. We'll see how he is [Friday]."
Haniger has been one of Seattle's key players this season as it has gotten off to a 55-32 start. Entering Thursday, he ranked second in the American League and fourth in the Majors in RBIs with 62, while batting .269 with 17 home runs.
The 27-year-old was 10th in the outfield voting for the AL All-Star team in the last ballot release on Monday. Haniger leads the Majors with 13 game-winning RBIs, one more than Oakland's Jed Lowrie.
Haniger has played most of the season in right field, but he was slated to start in center on Thursday to give Guillermo Heredia a day off. Instead, Heredia moved back into that spot when Haniger was sidelined and Ben Gamel -- who normally platoons in left field -- remained in right.