Keller learns lesson in rough second start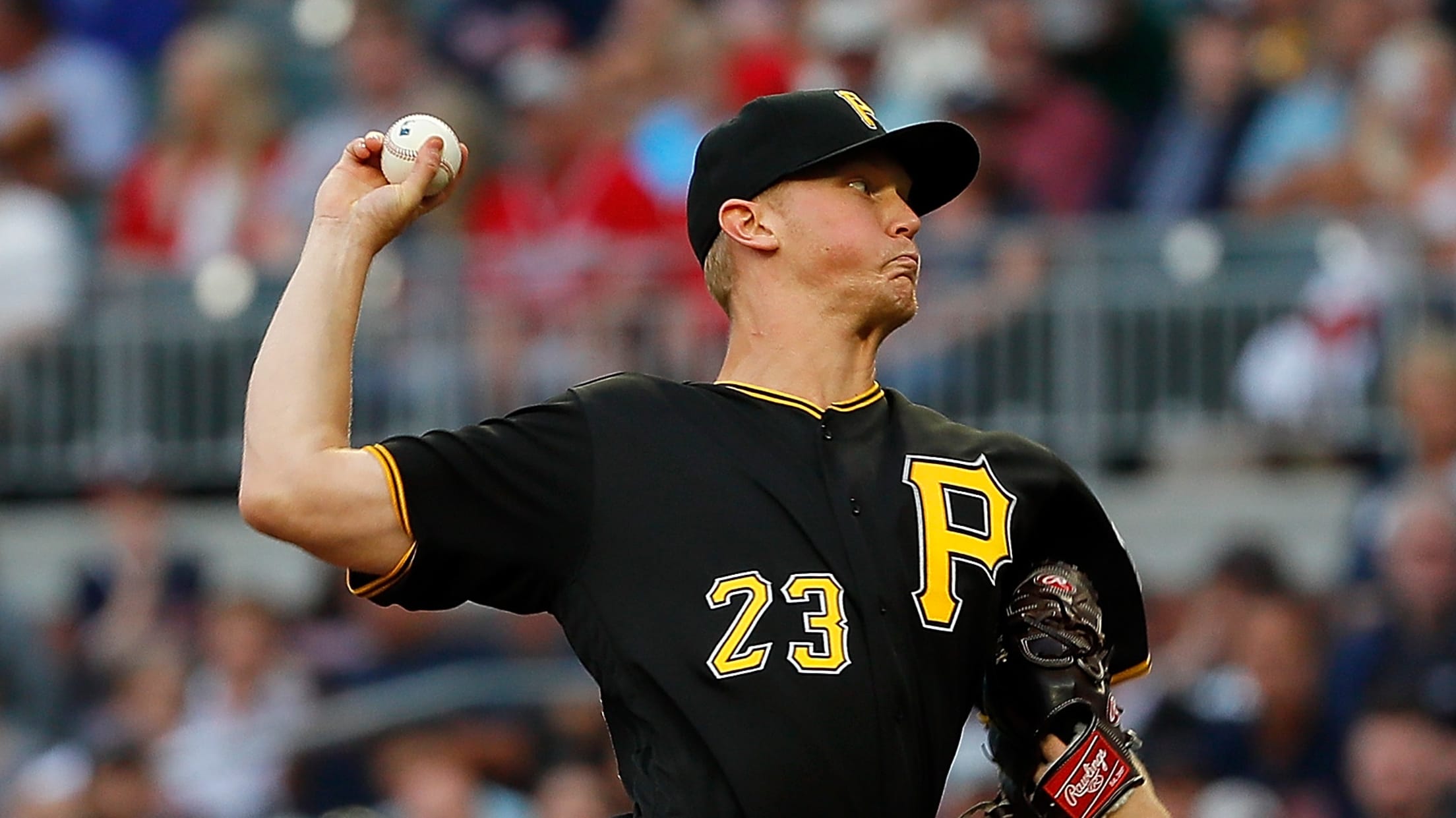 ATLANTA -- Mitch Keller only had to look at the Braves' lineup on Wednesday night to fully appreciate the difference between Triple-A and the Majors. When the Pirates' Triple-A affiliate played the Braves' Gwinnett club in late April, prospect Austin Riley was batting third every day. When Keller made his
ATLANTA -- Mitch Keller only had to look at the Braves' lineup on Wednesday night to fully appreciate the difference between Triple-A and the Majors. When the Pirates' Triple-A affiliate played the Braves' Gwinnett club in late April, prospect Austin Riley was batting third every day.
When Keller made his second Major League start at SunTrust Park, Riley -- the hot-hitting rookie slugger -- was batting sixth behind the reigning National League Rookie of the Year, a former No. 1 overall pick, a three-time All-Star, a former American League MVP and a 14-year veteran with more than 1,000 career RBIs.
"That's it right there," Keller said. "The best hitters in Triple-A are the worst hitters in the big leagues."
Wednesday served as another lesson for Keller, the Pirates' top prospect. Coming off a 13-strikeout performance for Triple-A Indianapolis, he allowed six runs on 10 hits in three innings in an eventual 8-7 loss to the Braves. He needed 71 pitches to get through three innings before manager Clint Hurdle pinch-hit for him in the fourth.
"I've just got to execute a little bit better. If I'm executing pitches the way I want to, those hits don't fall," Keller said. "I usually get a swing-and-miss or they don't make contact. It's just a rough day."
Some of those hits were the result of tough luck, especially in the first inning. Two of the Braves' first three hits came off the bat at less than 75 mph, according to Statcast: Freddie Freeman's shift-beating infield single and Nick Markakis' jam-shot RBI single to left. But then Riley launched a fly ball off the right-field wall for a two-run triple, and Keller walked Atlanta's next two hitters.
With Clay Holmes warming up in the bullpen, Keller retired Braves pitcher Mike Soroka to end a 38-pitch first inning. Pittsburgh's defense helped him escape with only one run allowed in the second, as Elias Diaz caught Ronald Acuna stealing and Josh Bell snagged a Josh Donaldson line drive to start an inning-ending double play.
Keller gave up two hits in the third but found himself in position to escape the inning, with two outs and Soroka coming to the plate. Soroka smacked an 0-1 fastball up the middle, however, driving in two runs and giving Atlanta a 6-2 lead.
While Keller may have been the victim of some early bad luck, he allowed nine hard-hit balls (with an exit velocity of 95 mph or more) with as many walks (two) as strikeouts.
"It's not about feelings up here. It's about trying to find a win," Hurdle said. "He made two pretty good pitches in the first, both to left-handers -- Freeman with the infield hit and Markakis pushes one down the line. There were a couple balls smoked for outs, too.
"We weren't pitching out of the windup very often. The guys were on base early and they kept making him work."
Keller's breaking balls weren't as sharp or well-located as they were for most of his Major League debut on May 27, when he struck out seven in four innings against the Reds, so he relied more on his fastball. He threw 44 fastballs and 17 sliders, according to Statcast, and none of the five curveballs he threw induced a swinging strike.
"The fastball was working well. They seemed to be late on it there in the first couple innings," Keller said. "It's not really a plan to be fastball-heavy or anything like that. Just kind of go with what we're seeing."
It's unclear where Keller will go from here. The Pirates' rotation is finally getting healthier, with Trevor Williams and Jordan Lyles likely to return soon. They need someone to pitch Saturday, but Keller won't be properly rested for that start. Wherever it is, the 23-year-old will try to apply what he learned on Wednesday in his next outing.
"Just go back and look at video, look what I can get better at, find the good stuff and move on from there," Keller said.
Around the horn
• The Pirates on Thursday traded right-hander Nick Kingham to the Blue Jays for cash considerations. Pittsburgh designated Kingham for assignment on Saturday. The 27-year-old right-hander, a fourth-round Draft pick in 2010 who made a nearly perfect MLB debut last April, posted a 9.87 ERA and 2.05 WHIP in 14 appearances (four starts) for the Bucs this season.
Thank you @Pirates pic.twitter.com/3l3ALTDJqk

— Nick Kingham (@NickKingham) June 13, 2019
• Triple-A Indianapolis placed third baseman Ke'Bryan Hayes, the Pirates' No. 2 prospect, on the seven-day injured list with a dislocated left index finger. Indianapolis also placed super-utility man Pablo Reyes on the injured list with a strained left hamstring.