Moreland day to day with back spasms
Cora to keep first baseman on bench for Wednesday's finale heading into off-day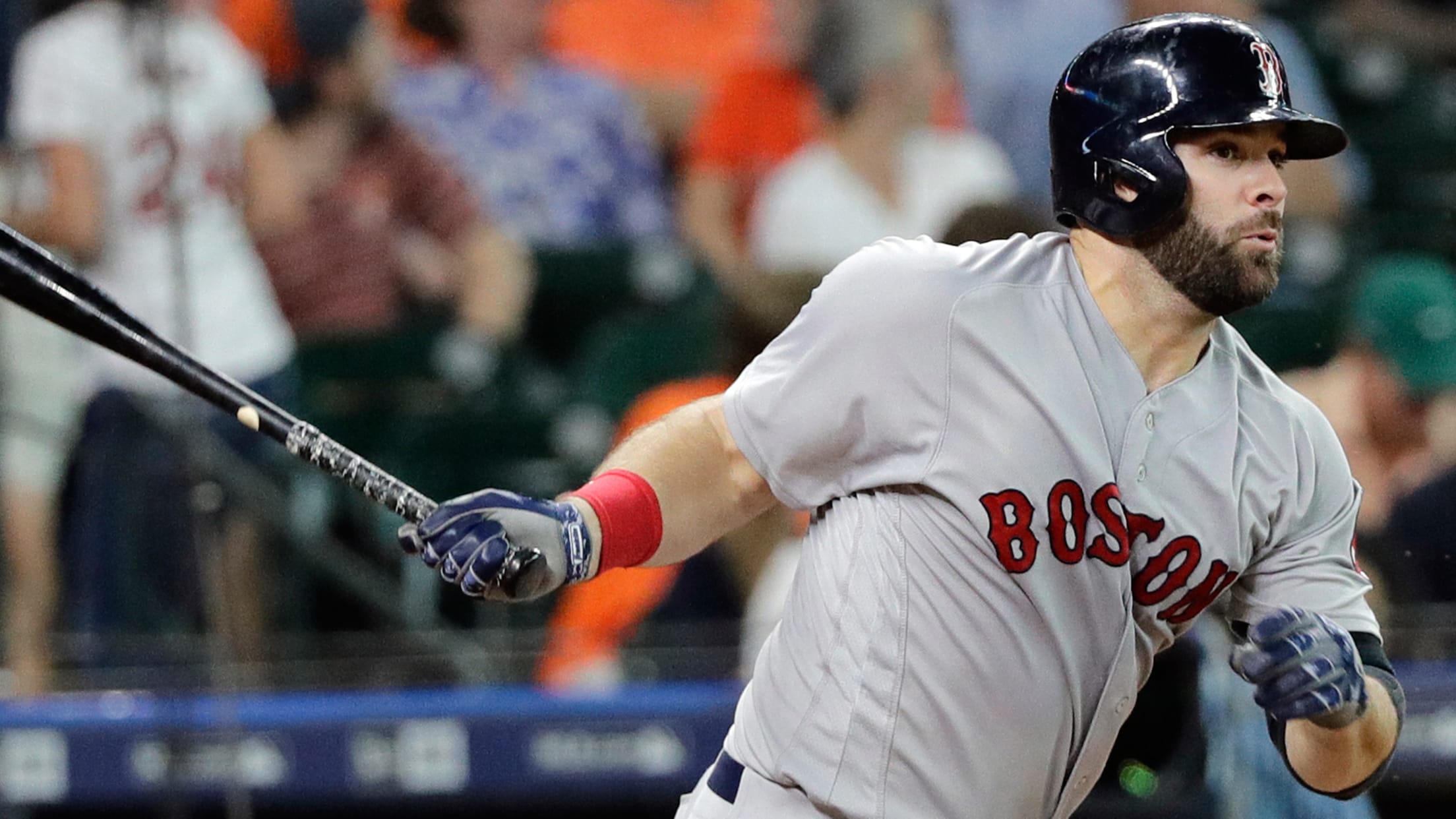 WASHINGTON -- Red Sox manager Alex Cora had planned on giving first baseman Mitch Moreland a day off on Wednesday anyway. Now he has a reason to besides rest.Moreland had to exit Tuesday's 11-4 win over the Nationals in the bottom of the third inning due to back spasms."Take advantage
WASHINGTON -- Red Sox manager Alex Cora had planned on giving first baseman Mitch Moreland a day off on Wednesday anyway. Now he has a reason to besides rest.
Moreland had to exit Tuesday's 11-4 win over the Nationals in the bottom of the third inning due to back spasms.
"Take advantage of the two days -- tomorrow and the off-day -- and see if he's ready to play on Friday," said Cora.
"It's tight, obviously. I didn't really feel it on a specific swing or anything," said Moreland. "I was kind of running the bases, and it felt like it got tighter and tighter. [I] went back out for that one inning and kind of went after that one ball on the bag, and it was tight by that time. I tried to come in and get it loose for my at-bat, but didn't really have much time to do much. AC was just like, 'Let's play it safe.' So I came in, got some treatment, threw some ice on it and let it rest a little bit."
Steve Pearce, who was acquired by the Red Sox last week in a trade with the Blue Jays, replaced Moreland. Pearce made his presence felt right away when he smacked a double to left to lead off the fourth. He also added an RBI single in the fifth.
Moreland has been an important cog for the Red Sox this season, hitting .288 with 11 homers and 40 RBIs. He singled in his first at-bat on Tuesday, eventually scoring on Eduardo Nunez's three-run homer.