MLB alumni gather in Oakland to share memories, learn about new projects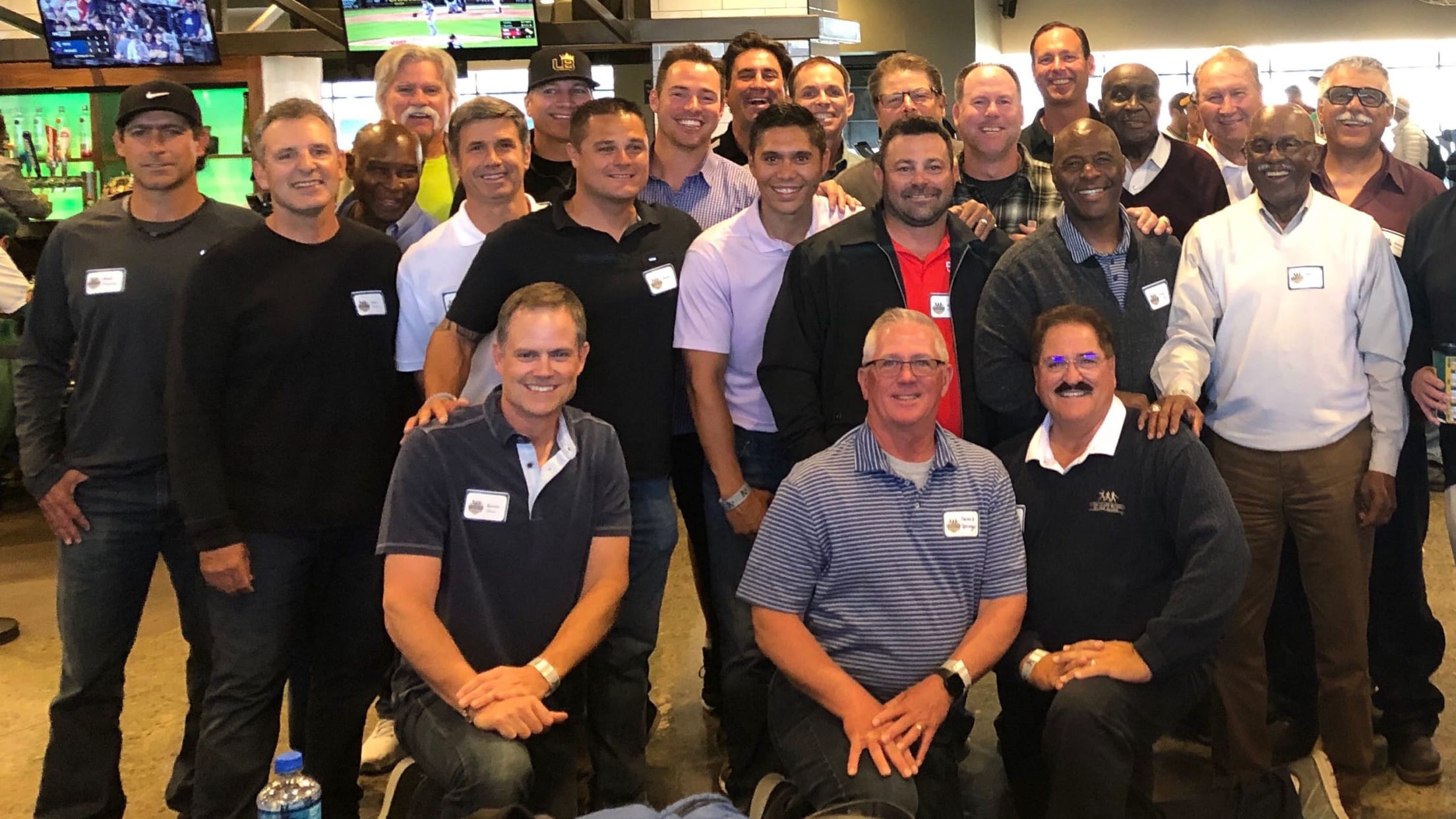 OAKLAND – A group of more than 30 former players gathered at the Oakland Coliseum on Friday night as part of the Major League Baseball Players Alumni Association's Alumni Day, an event that had the definitive feel of a family reunion. Players ranging in age from 36-year-old Trent Oeltjen to
OAKLAND – A group of more than 30 former players gathered at the Oakland Coliseum on Friday night as part of the Major League Baseball Players Alumni Association's Alumni Day, an event that had the definitive feel of a family reunion.
Players ranging in age from 36-year-old Trent Oeltjen to 78-year-old Nate Oliver exchanged hugs and handshakes while swapping memories from their days on the diamond. There was uproarious laughter and endless smiles, most of them coming from Oliver who cut a wide path through the group as he worked his way from table to table, talking and pausing for pictures along the way.
"This is a fraternal organization from the beginning," said Geoff Hixson, MLB Players Alumni Association COO. "There's only 19,700-something guys that have ever played the game at this level. Our job is to make sure the guys out there now understand what they did for them."
Now in its sixth season, the Alumni Day events are held at stadiums throughout Major League Baseball and are open to any former player. The events serve a dual purpose: players have an opportunity to learn about projects and other things going on with the association, and they can reconnect with other former players.
The latter might be the best part, as Ernie Camacho found out.
Camacho holds an annual youth baseball clinic in Salinas, California, about a two-hour drive south of Oakland. Several former major league players have helped, including Mike Felder who has worked the clinic with Camacho since it's inception.
"Tiny's been there since the first one," Camacho said. "There's a few guys here today that come to the clinic. I'm into the education, and this is really good for the ballplayers to reconnect and also get involved in those other things."
There's an added trickle-down effect for the former major leaguers.
"My daughter, she's 21 and she's going to college," Camacho said. "She feels very connected to the guys. It's win-win-win. And the guys, they reap something from it too."
There have been Alumni Day events held this season in Philadelphia, Chicago (Cubs), Kansas City, Miami and Arizona. There will be additional events held in Tampa Bay, Colorado, Milwaukee, Atlanta, St. Louis and San Diego.
"These are very well-attended," said Kate Tyo, director of membership & development with the Players Alumni Association. "We send out invitations to all players within a 100-mile radius. We essentially hit every ballpark every other year. We'll host 17 of these in stadiums this year."
The Oakland event brought together the young and the old.
Eddie Bressoud, who played from 1956-67, stopped to shake hands with Jason Hardtke, a utility infielder for the Mets and Cubs from 1996-98. Oliver and Camacho stood by a handful of other men spoke for several moments before Oliver said something that made the group erupt in laughter.
Hixson said it's important that today's players are aware of the Alumni Association and what it is doing.
"I was in both clubhouses before the game," Hixson said. "We visit every team in spring training so when they get out of the game they already know this is built. They know they have a space here."
Oeltjen said that is critical for younger players.
"It's huge," Oeltjen said. "Not everyone gets to play for 20 years so it is good to help with the transition. It's also a brotherhood. It's awesome, all the different eras the guys played in. It's great to catch up."