6 players looking to bounce back in 2020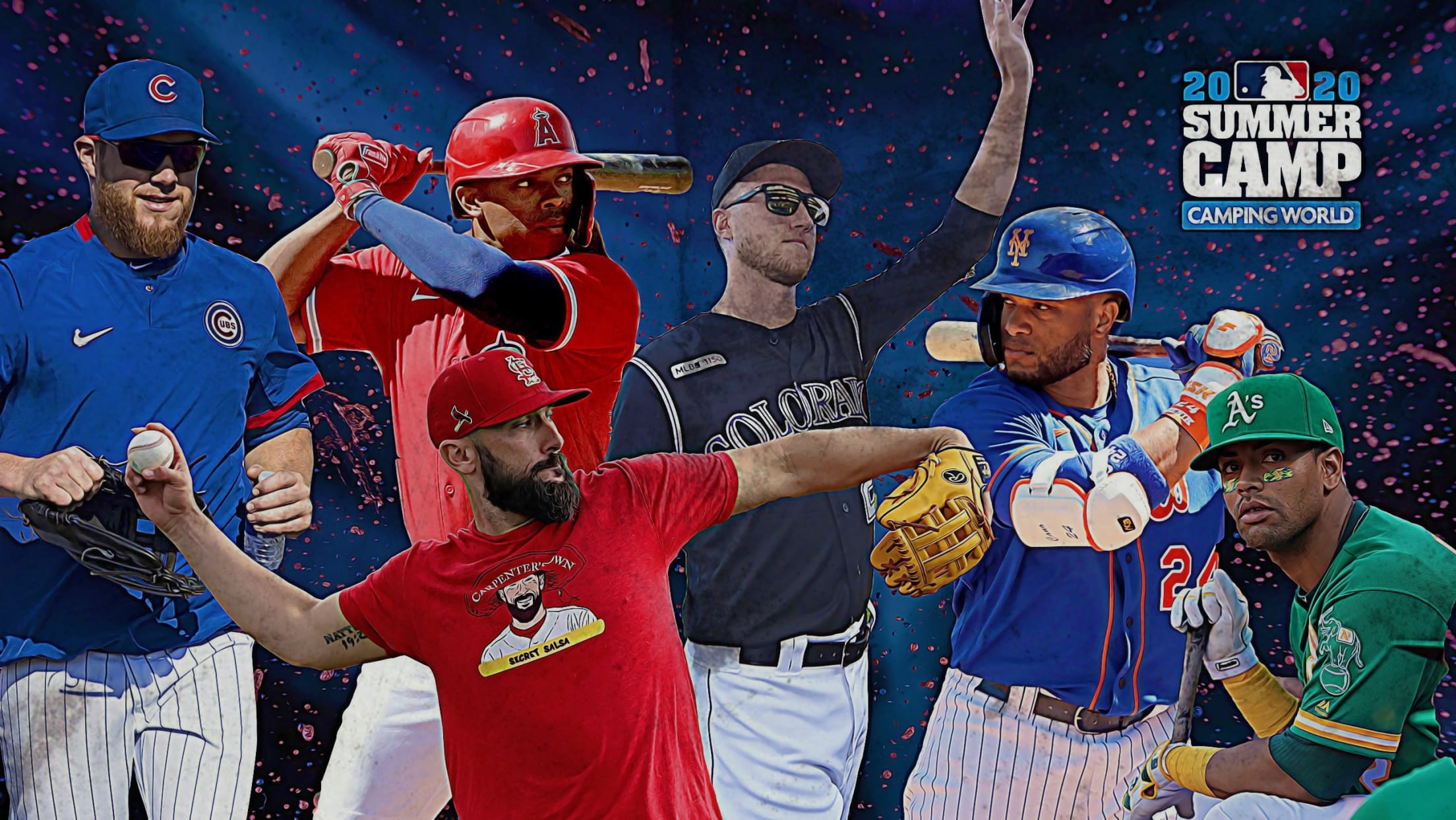 We're all grateful that Major League Baseball is going to play games in 2020. (I really can't keep watching birds fly around my backyard and pretending to myself that they're racing.) No matter what's going on throughout the planet, the world is always better with baseball than without it. But
We're all grateful that Major League Baseball is going to play games in 2020. (I really can't keep watching birds fly around my backyard and pretending to myself that they're racing.) No matter what's going on throughout the planet, the world is always better with baseball than without it.
But if you think you're grateful that the 2020 season will happen, imagine what it was like if you were an established MLB player, or even a star, and then hit a speed bump in 2019. That's one of the toughest parts of playing baseball: You're only as good as your last season. And for some players, '19 left a sour taste in their mouth.
They had been hoping 2020 was the year they could rinse that taste away, and they trained throughout March to make it happen. Then the pandemic happened. It's still happening, of course, but now they have the opportunity to put 2019 fully behind them with a 60-game sprint in '20. It might not be perfect. But it's certainly better than having their last memory of baseball be what happened in '19.
Here are six players who can't wait for 2020 to get started.
Robinson Canó, 2B, Mets
You can understand why there was so much skepticism when the Mets traded for Canó: Trading for expensive veterans is the sort of desperation move sports teams in the New York City area have been botching for decades. But there was reason to think Canó could fit in here. Even with his suspension in 2018, he hit .303 for the Mariners and got on base at a .374 clip. Unfortunately, his rough start in 2019, along with nagging injuries, made him look like the bust many skeptics thought he would be in the first place. The good news is that he seemed to come on late (.880 OPS in the second half, .646 in the first), and his 37-year-old body only has to withstand two months of baseball, rather than six. He still hits the ball hard: There's plenty of baseball left here.
Matt Carpenter, 3B, Cardinals
Carpenter has had wild swings as a hitter throughout his career. He started out as a walk-and-contact guy, then developed power, then took a step back, then hit for a lot of power (leading to a top 10 National League MVP Award finish in 2018) … and fell off a cliff in 2019, putting up the lowest numbers of his career in nearly every category. This happened right as he began a two-year contract extension, which made it particularly painful for the Cardinals, and by the end of the year, he'd lost his job entirely to Tommy Edman. The good news is that the addition of a designated hitter in the NL this year should give him his lineup spot back. Considering the Cardinals' offensive woes in '19, they will certainly need him to return to his previous self.
Khris Davis, OF, A's
One of the most amusing streaks in baseball ended last year: For the first time since 2014, Davis did not hit exactly .247. The problem was not that his batting average was appreciably worse in '19 (.220), but that his power, the reason he's such a valuable player, fell off dramatically as well. He hit 42 homers in '16, 43 in '17, an MLB-leading 48 in '18 -- and 23 last year. He's ensconced in the DH spot this year as well, and he's only 32, so a comeback could certainly be in the cards. Whether the power comes back fully or not, though, one does hope he can land back on .247 again, so we might return to some normalcy in this mad world.
Kyle Freeland, LHP, Rockies
According to Baseball Reference's WAR, Freeland's 2018 season, which saw him go 17-7 with a 2.85 ERA, is the best-pitched season in Colorado Rockies history, outpacing even Ubaldo Jiménez's storied '10 season. Which makes what happened to Freeland in '19 even more remarkable. Freeland was, quite simply, one of the worst pitchers in baseball, going 3-11 with a 6.73 ERA. He was even sent to Triple-A for six starts -- six starts that went even worse, with an 8.80 ERA. Freeland is a former first-round Draft pick who is only 27 years old and slated to be in the Rockies' rotation this year. It can't possibly go worse than it just did.
Craig Kimbrel, RHP, Cubs
Dallas Keuchel is a positive example of a pitcher missing most of Spring Training while holding out for a free-agent contract and still turning out OK when he returns. Kimbrel is definitively a negative one. Kimbrel didn't pitch his first game for the Cubs until late June, and he was simply never right, putting up a 6.53 ERA for the year. He was so bad during the pivotal home sweep by the Cardinals in late September, the one that pushed the Cubs out of the playoffs entirely, that he didn't pitch for the rest of the season. You'd hope 2020 would be better ... but it's not like we had a normal spring this year either.
Justin Upton, LF, Angels
This offseason, the Angels signed Anthony Rendon as a big-ticket acquisition to assist Mike Trout in the lineup. But before Rendon, there was Upton, who was signed in late 2017 for the exact same reason. The first year of that deal went well, but '19 was a mess. Upton had knee issues in Spring Training and then an injury in an exhibition game kept him out until mid-June. Then the knee kept acting up, and by September, he was shut down after hitting just .215 in 63 games. He didn't have surgery in the offseason, but he seems to be healthy. If he is, the Angels' lineup isn't just getting one All-Star addition, it's getting two. Upton has three more years left on that deal. This might be the most important one.