Here is 1 bounce-back candidate from each club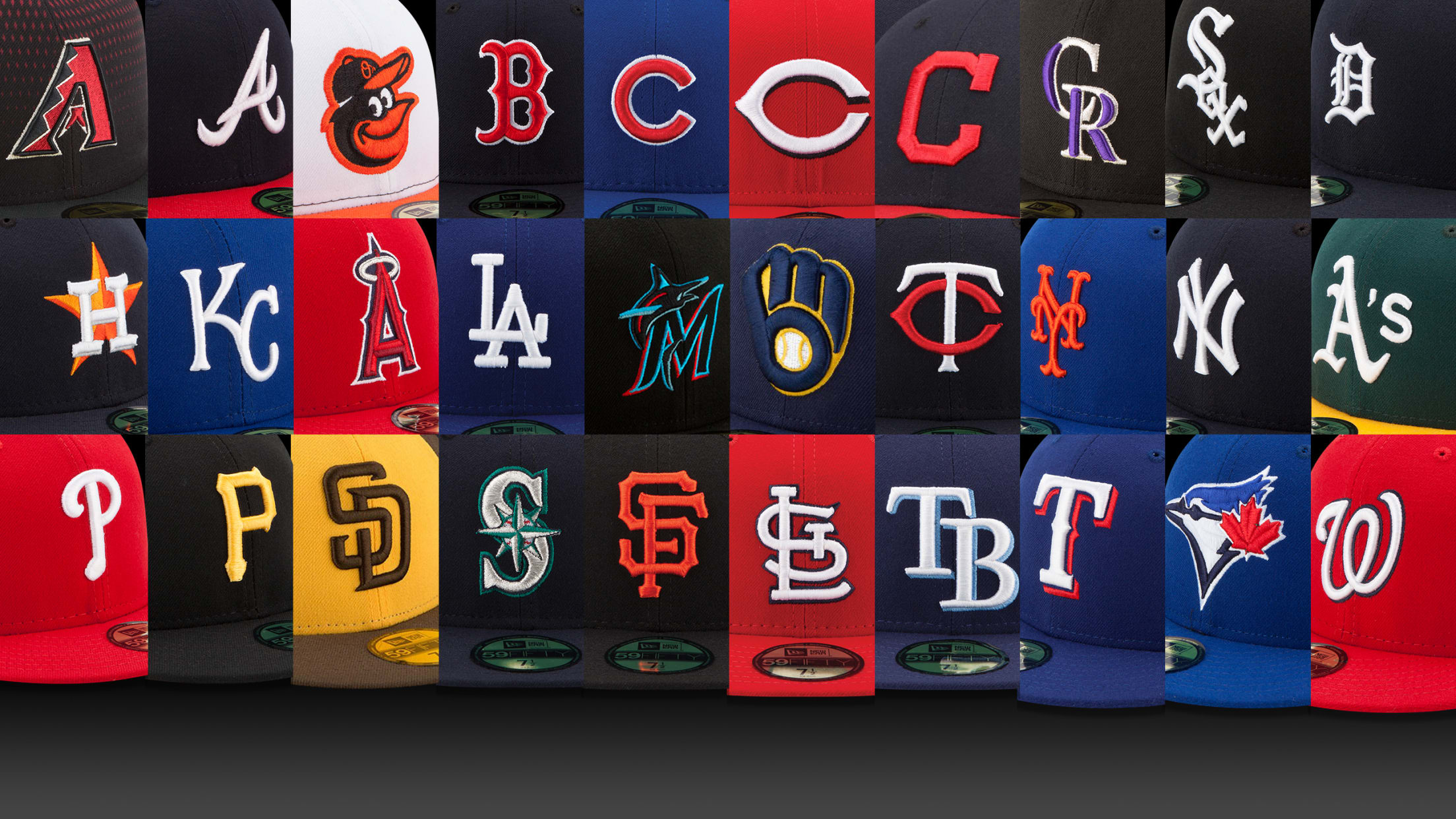 Bad years happen. Some of MLB's greatest players had a year that got away from them, a year in which they were plagued with injuries, had off-field issues or just never quite got it going. (Remember when Justin Verlander led the American League in earned runs allowed in 2014?) It
Bad years happen. Some of MLB's greatest players had a year that got away from them, a year in which they were plagued with injuries, had off-field issues or just never quite got it going. (Remember when Justin Verlander led the American League in earned runs allowed in 2014?) It doesn't mean their careers are over. In fact, tough years are often pivot years. The downturn before brighter times ahead.
So today, we take a look at a player on each team who struggled in 2019, but could put it back together in '20. It wasn't long ago people had written off Charlie Morton, Ketel Marte and Jorge Soler. These players might be due for a comeback, and soon.
AMERICAN LEAGUE EAST
Blue Jays -- Randal Grichuk, OF
Grichuk set career highs in games (151), home runs (31) and RBIs (80) this past season. But his OPS dropped almost 70 points, down to .738. He still plays solid defense, so he may still have a role with this team … and he's still only 28, with a lot of power.
Orioles -- Rio Ruiz, 3B
This one-time top prospect was picked up off the scrap heap by the Orioles, and he didn't impress much last year (.682 OPS). But he still has all those physical abilities, he's only 25 and Baltimore has every reason to give him every opportunity.
Rays -- Kevin Kiermaier, CF
The defensive wizard will always have a spot on this team, winning another AL Gold Glove Award last week. But his hitting has fallen off the last two years, posting on-base percentages below .285 in both seasons. However, he was an above-average hitter in 2017, and even if he's average at the plate, with that defense, he's essentially an All-Star.
Red Sox -- Jackie Bradley Jr., CF
Yes, people say this every year about Bradley: Here comes the breakout. But seriously, the breakout is coming. The question is whether it will be for Boston or not.
Yankees -- Giancarlo Stanton, RF
Stanton actually hit quite well last year, but it was only over 18 games. Suffice it to say: You can expect more games from him in 2020. (One would think.)
AMERICAN LEAGUE CENTRAL
Indians -- José Ramírez, 3B
He was fantastic in the second half (1.105 OPS), which helped offset his rough start (.652 OPS). There won't be a rough start in 2020.
Royals -- Adalberto Mondesi, SS
Mondesi feels like the ultimate post-hype sleeper. He'll explode a year or two after everyone thought he would, and those 43 stolen bases this past season give you a sense of what he can be. (Teammate Jorge Soler can help him out here.) But as the saying goes, you can't steal first base, and he has to do something about that career .249 average.
Tigers -- Jeimer Candelario, 3B
Not only did he not build off his first season, he also fell off this past year, spending 39 games at Triple-A (where he raked). There's still talent left, and the Tigers are in need of hitting.
Twins -- Marwin Gonzalez, UTIL
He ended up salvaging his 2019 season, posting a slash line (.264/.322/.414) right in line with his '18 campaign (.247/.324/.409). The question now is if he can recapture his 2017 form (.303/.377/.530). Says here that he can.
White Sox -- Dylan Cease, RHP
MLB.com's Scott Merkin thinks Cease -- who had a 5.79 ERA in 2019 -- could be set to break out in '20. The White Sox could work out a lot of problems if he does.
AMERICAN LEAGUE WEST
Angels -- Andrelton Simmons, SS
He was the Angels' second-best player on some of their better teams the last few years. But his power vanished this past season (.364 slugging). When healthy and active, he's a better running mate for Mike Trout than many consider him.
Astros -- Josh Reddick, RF
It seems strange that a guy who once hit 32 homers in a season for Oakland would hit less than half that many in this homer-happy age. His walk rate went down this past season, but Reddick is still a seasoned veteran who should have a little bit more in the tank.
A's -- Khris Davis, LF
Davis was the one thing that didn't work out well for the A's in 2019. But he has been so consistent in the past that it's not a stretch to think he'll get back to where he was.
Mariners -- Dee Gordon, 2B
If he can get everything behind him, he's still young enough to be similar to the player he once was when he led the National League in hits and steals for the 2015 Marlins. Or the Mariners can trade him to a place where he can try.
Rangers -- Rougned Odor, 2B
No, this is the year he puts it all together. No, this is the year he puts it all together. No, THIS is the year he puts it all together.
NATIONAL LEAGUE EAST
Braves -- Johan Camargo, 3B
Camargo had such a nice 2018 that some wondered if signing Josh Donaldson was blocking him somehow. He played a lot of positions in '19, but he didn't hit at any of them (.663 OPS). The Braves were once very excited about him. They can be again.
Marlins -- Caleb Smith, LHP
Smith added innings to his repertoire in 2019, but that was about it (4.52 ERA). There still seems to be plenty left in Smith's left arm that hasn't been unlocked yet.
Mets -- Noah Syndergaard, RHP
How in the world was Syndergaard a below-average pitcher in 2019 (95 ERA+)? It's difficult to imagine that happening again anytime soon.
Nationals -- Victor Robles, CF
Robles did not take baseball by storm the way that previous high-profile Nationals rookies did, but he also battled injuries. The talent is still all there.
Phillies -- Jean Segura, SS
He wasn't his best self, with his average (.280) dropping below .300 for the first time since 2015. The scary thing for the Phillies in '20 is that they didn't have that many underperformers in 2019.
NATIONAL LEAGUE CENTRAL
Brewers -- Lorenzo Cain, CF
He came on late and helped the Brewers make the postseason, but his .697 OPS was his lowest since 2013. If healthy, he could be an MVP Award candidate again.
Cardinals -- Matt Carpenter, 3B
After he signed a two-year contract extension, he fell apart early in 2019, seeing big drop-offs in average, OBP, and slugging. There was life in the bat left late, though, and the Cardinals will give him every opportunity.
Cubs -- Yu Darvish, RHP
He already kind of bounced back with the way he was pitching down the stretch. It looks like he won't be within a run-and-a-half of a 3.98 ERA again.
Pirates -- Chris Archer, RHP
This can't be the same guy the Pirates traded for. There is so much talent still left in his arm. He has to get some of it back. That 5.19 ERA was almost a run-and-a-half higher than his 3.86 career mark.
Reds -- Joey Votto, 1B
No one adjusts more than Votto does. He's done it before. He'll do it again. If nothing else, expect that .357 OBP to get closer to .400 again.
NATIONAL LEAGUE WEST
D-backs -- Robbie Ray, LHP
There weren't many underachievers in Arizona this year, but Ray has ace-level stuff, if he can put it together for a full year. We saw it in 2017 (2.89 ERA) but not since (4.34 ERA in '19).
Dodgers -- Joe Kelly, RHP
He has obviously been incredibly inconsistent. But he still has light-you-up stuff. Someday, it'll work for a full season.
Giants -- Buster Posey, C
Seemingly on a Hall of Fame pace, he fell off this past season, with his OPS falling below .700 for the first time in his career. But he's still Buster Posey. He got many games off in 2019. He should be clear and rested for '20, and the new era of the Giants.
Padres -- Wil Myers, OF
He has been in our lives as a baseball player for so long -- remember when, as a Royals prospect, he starred at the 2012 Futures Game in Kansas City? -- that we don't realize how young he really is: He's still only 28. He doesn't have to be the star, though he was close to being one in 2016 when he almost went 30/30. He should just enjoy what should be the prime of his career.
Rockies -- Daniel Murphy, 1B
Murphy seemed to have the perfect swing for Coors Field, but it sure went poorly in 2019. That doesn't change the fact that he seems to have the perfect swing for Coors Field.