7 impending free agents with a lot on the line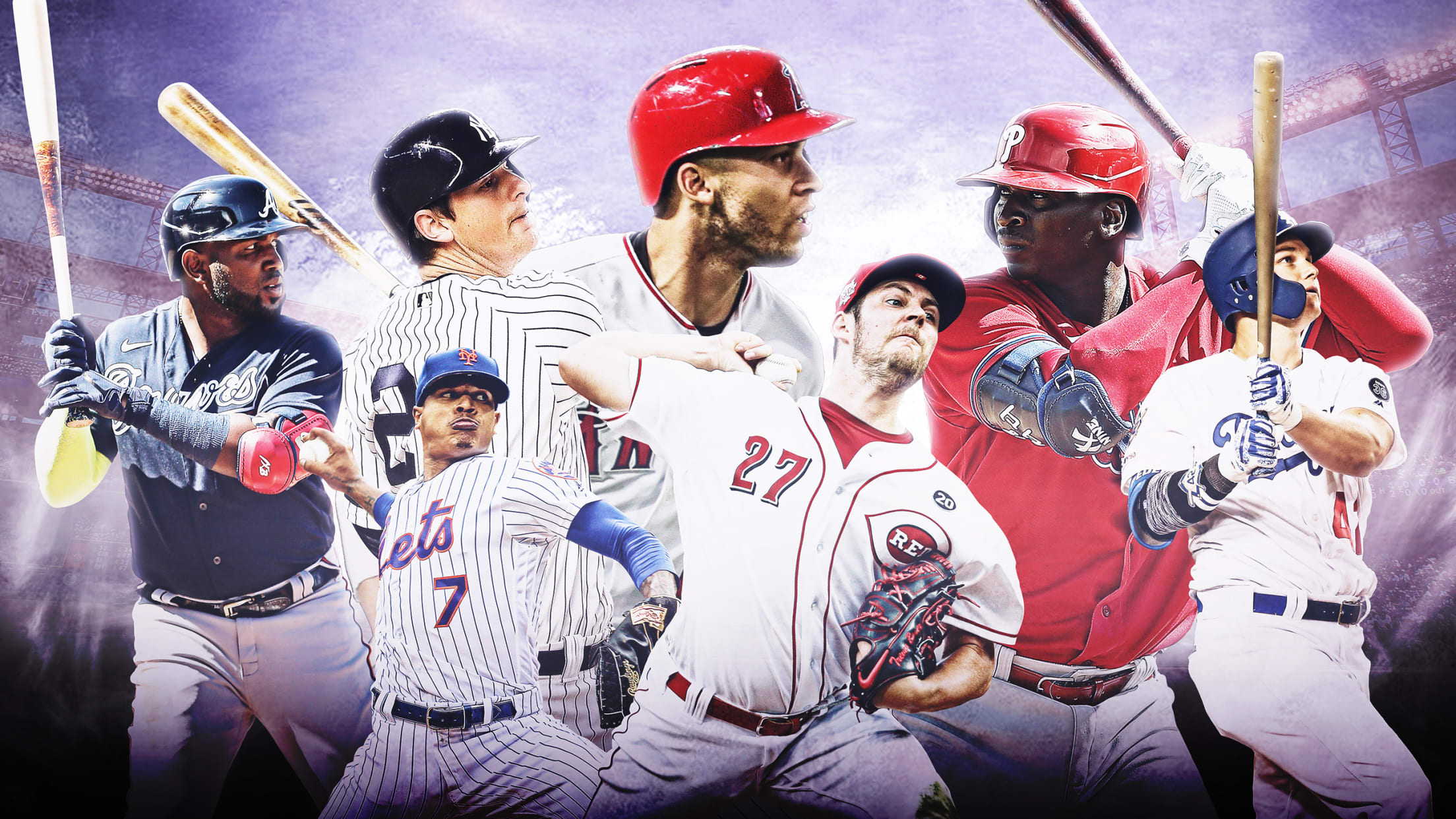 It's fair to say that those players whose free agency lines up with the 2020-21 offseason aren't in the best of moods right now. It's not their fault, to be clear, but the COVID-19 pandemic has clouded the future of just about everything. Still, some guys are going to be
It's fair to say that those players whose free agency lines up with the 2020-21 offseason aren't in the best of moods right now. It's not their fault, to be clear, but the COVID-19 pandemic has clouded the future of just about everything.
Still, some guys are going to be fine. Mookie Betts is going to clean up no matter how his season in Dodger Blue goes, and barring some sort of catastrophic injury, J.T. Realmuto, Marcus Semien and George Springer aren't going to hurt their values too much in this shortened season, either.
But certain players have a lot on the line this year, whether they're coming off an injury, trying to re-establish their value after a down season or just trying to prove they're the player we once thought they were. This is a short season, sure. But these seven guys can use those 60 games to make themselves look awfully attractive to this winter's suitors.
1. Trevor Bauer, RHP, Reds
Bauer has had an extremely active offseason, as he usually does: Whatever your thoughts on the gentleman, he is certainly not shy about expressing himself. (Which is good! Expression is what we should want! Baseball players shouldn't be boring!) All that social-media chatter, however, has obscured the fact that Bauer, over the course of his eight-season career, has been … fine as a pitcher. Totally fine! But that's about it. He was fantastic in 2018 (though not in the postseason), and he has had his moments otherwise. But on the whole, his career numbers are mostly indistinguishable from, say, Gil Meche's -- a good pitcher, but not a great one, and certainly not one that would quite match Bauer's name recognition.
But a big season with the Reds could change that: If Bauer ever were going to repeat that 2018 season, now is the time. He's only 29, so his final year before free agency would be a terrific time to do it.
2. Didi Gregorius, SS, Phillies
Gregorius needed to switch his 2018 and '19 seasons. In '18, he was his best self at the age of 28, bashing 27 homers, putting up a career-high OBP and playing a perfectly respectable, even good, shortstop. But the right shoulder injury he suffered at the end of that season, and then Tommy John surgery, mostly knocked out his 2019 campaign, just in time for him to hit free agency last winter. His one-year, $14 million make-good deal with the Phillies was upended by the pandemic, but he can still rebuild a lot of that value this season. The Phillies are a team that desperately needs to show some proof-of-concept in 2020, which puts their goals and Didi's very much in alignment.
3. DJ LeMahieu, 2B, Yankees
Even if you didn't think that LeMahieu's career numbers were a Coors Field mirage -- and you shouldn't have thought that -- LeMahieu's 2019 season in New York still had to take you aback. His first season in pinstripes was better than his .348-hitting 2016 in Denver, and he still plays a mean second base, too. He's already known as a positive clubhouse guy, but if he's going to hit .327 with 26 homers and finish fourth in American League MVP Award voting in his age-30 season, you have to wonder whether maybe he's a Justin Turner type, a player who is just now starting to peak. But LeMahieu needs to do it again in 2020 or he'll run into problem Gregorius had in 2019 -- hitting the market one year late.
4. Marcell Ozuna, OF, Braves
When they traded for Ozuna, the Cardinals thought they were getting the guy who hit 37 homers, batted .312 and won a Gold Glove in 2017. Instead, they got a guy who hit the ball hard but lost his batting eye, was flakier than they'd expected and couldn't throw the ball in from left field. He was fine, but he wasn't what they thought they were getting. Put it this way: Back in '17, nobody thought Ozuna was going to sign a one-year make-good deal when he hit free agency three years later. He may have the perfect situation in Atlanta this year, though -- a stacked lineup surrounding him and a DH spot that hides his defensive issues.
5. Joc Pederson, OF, Dodgers
Pederson's power is unquestioned. His swing is so perfectly suited to hit homers that he's capable of some of the most majestic blasts in the sport. But the big problem with his offensive game has never been solved: He still can't hit lefties. You want platoon splits? Pederson hit 36 homers last year … and every single one of them was off a right-hander. (He only had 49 at-bats against lefties.) The deep Dodgers probably won't give him very many at-bats against lefties this year, either, but on those rare opportunities he gets them, he better take advantage. Because as impressive as Pederson's power is, teams tend not to pay part-time players like full-timers.
6. Andrelton Simmons, SS, Angels
Fun trivia question! Who's the only Angels player since Mike Trout played his first full season in 2012 to have a better season by Baseball Reference WAR than Trout? Yep, it's Simmons, who put up a stunning 7.8 bWAR in '17, besting Trout's 6.7. (Playing 44 more games than Trout helped.) The point is, Simmons was a top 10 player just two years ago, and an All-Star as recently as '18.
His ankle issues mostly ruined his '19, though, hindering him at the plate (he had his worst offensive season since he came to Anaheim) and even slowing down his otherworldly defense. (He was still probably the best shortstop in baseball.) He appears to be healthy now, and if he's able to hit like he did in '17 while playing his usual excellent defense, he could stealthily be one of the most valuable free agents next offseason. He is, after all, only 30 years old.
7. Marcus Stroman, RHP, Mets
Acquiring Stroman may end up being one of Brodie Van Wagenen's smartest deals -- it sure was shocking at the time -- but it only works if Stroman has the 2020 season the Mets were counting on when they made the deal. They need that even more now that Noah Syndergaard is out for the year, but Stroman is from New York and has the sort of personality that could make him a very big deal in town if the team is successful. Stroman has quietly been one of the more effective starting pitchers two of the last three seasons. If he can pitch like that again, there won't be anything "quiet" about him anymore.