Perfect Postseason Bracket? $250K still in play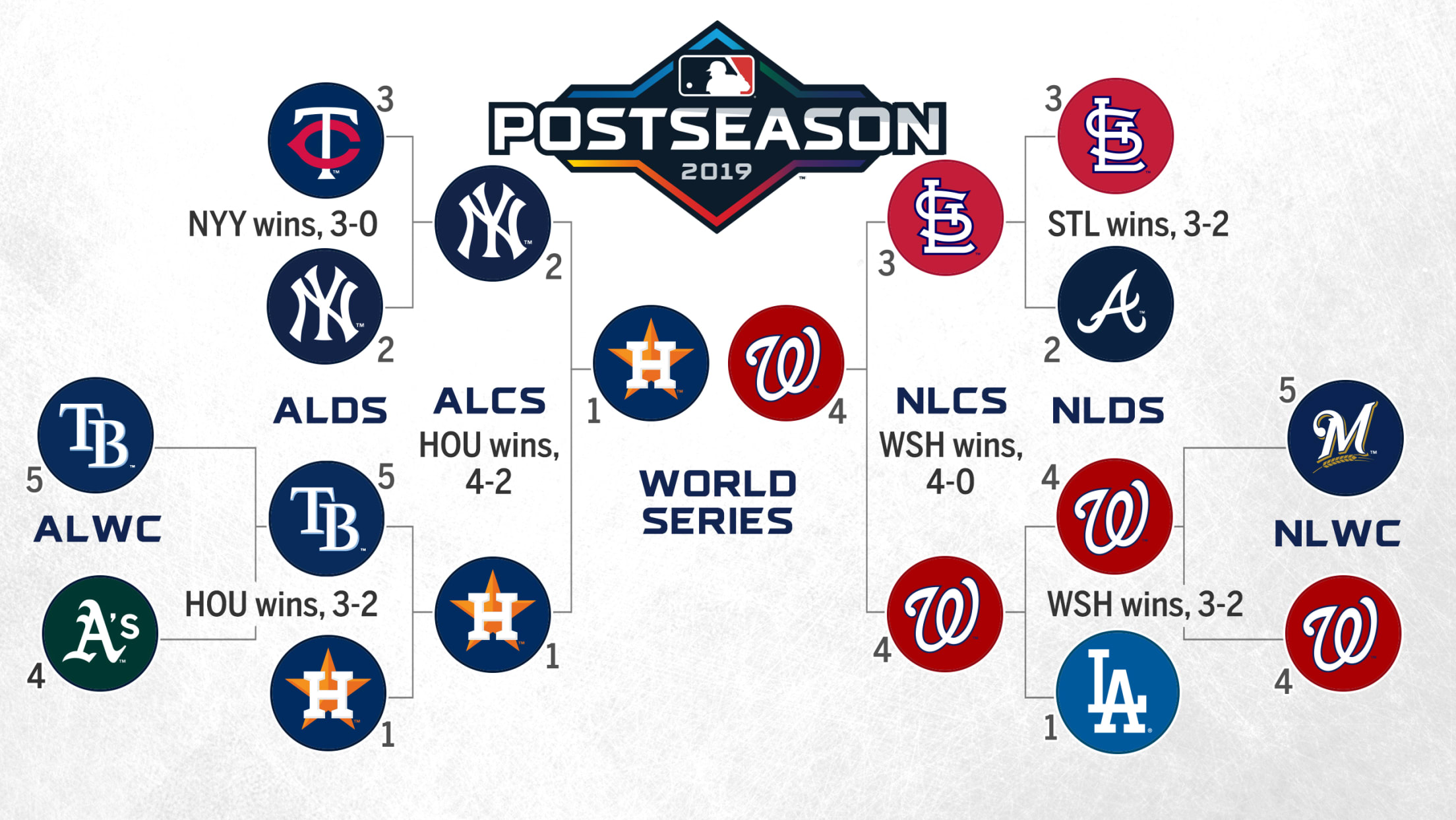 With the World Series between the Washington Nationals and the Houston Astros set to get underway Tuesday night, just 1,972 perfect entries remain in the Postseason Bracket Challenge. This year's grand prize is $250,000, which is the largest total in the 17-year history of the contest. It's also the same
With the World Series between the Washington Nationals and the Houston Astros set to get underway Tuesday night, just 1,972 perfect entries remain in the Postseason Bracket Challenge.
This year's grand prize is $250,000, which is the largest total in the 17-year history of the contest. It's also the same as the prize that the winner of the Home Run Derby Bracket Challenge received this summer.
• World Series presented by YouTube TV, Game 1: Tuesday, 8 p.m. ET/7 p.m. CT on FOX
The Astros were the most commonly chosen World Series champion among the 10 postseason teams, with 254,932 selections, while the Nats were seventh. Of the 1,972 perfect brackets left, 1,284 have Houston to win, and the other 688 have Washington. The disparity is understandable, considering the Astros had the best record in baseball at 107-55, while the Nats had to go through an extra playoff round.
In addition to filling out the bracket, fans were asked to select the World Series MVP and the number of games the Fall Classic will last. The Astros winning in six games and Alex Bregman taking World Series MVP honors were the most popular scenarios out of the perfect brackets remaining, with 228 people predicting that outcome.
After needing a fifth game to take care of the Rays in the American League Division Series, the Astros topped the Yankees in six games to win the AL pennant, as José Altuve hit a walk-off homer in Game 6 of the AL Championship Series at Minute Maid Park on Saturday night to set up a Washington-Houston matchup in the 115th Fall Classic.
Washington's journey nearly ended in the National League Wild Card Game, as the club was down to its final four outs against Milwaukee before taking the lead with three runs on Juan Soto's single, which got away from Brewers right fielder Trent Grisham. The Nationals were close to elimination again in the NLDS against the Dodgers, but Anthony Rendon and Soto hit back-to-back homers off Clayton Kershaw to tie Game 5 in the top of the eighth, and Howie Kendrick drilled a go-ahead grand slam in the 10th to put the Nats in the NLCS, where they swept the Cardinals.