Power Rankings: Stacking up postseason clubs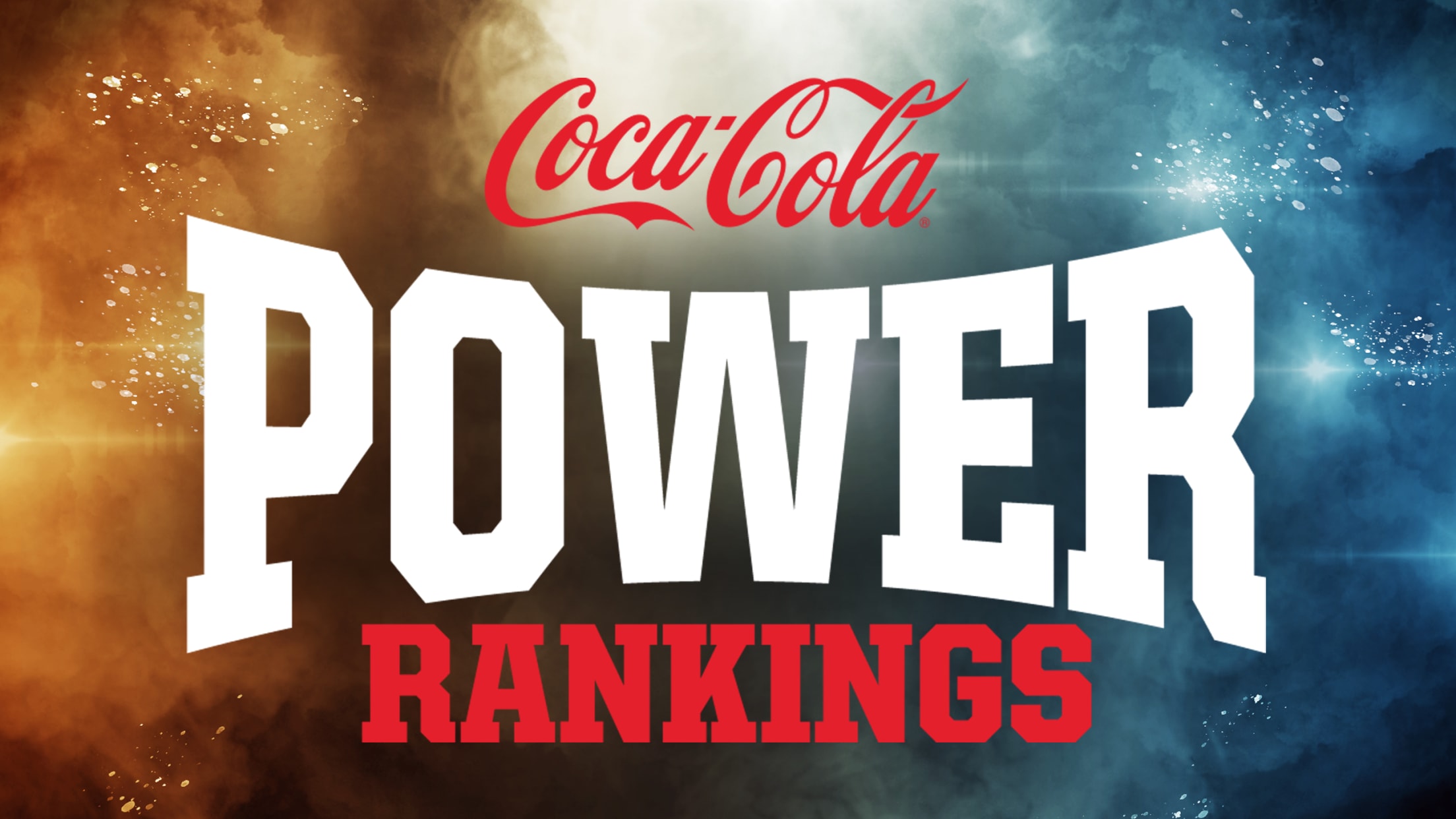 One hundred and sixty-two games later, the fun is just beginning. A long regular season is in the books, and now the magic number for everyone resets to 11 -- the minimum number of wins a team must pile up in October in order to hoist the World Series trophy
One hundred and sixty-two games later, the fun is just beginning.
A long regular season is in the books, and now the magic number for everyone resets to 11 -- the minimum number of wins a team must pile up in October in order to hoist the World Series trophy as the 2019 champions.
• Get the full postseason picture
The field of 10 is set, and with that, we present our first round of Postseason Power Rankings:
1. Astros (1 last week)
The Astros ended the regular season with a club-record 107 wins and secured home-field advantage throughout the postseason, including the World Series, should they get there. They have two 20-game winners -- Justin Verlander and Gerrit Cole -- who will likely finish in some order of first and second in American League Cy Young voting.
One to watch: Jose Urquidy may have pitched his way into the Astros' postseason rotation as the fourth starter, replacing the struggling Wade Miley. Urquidy produced a 1.50 ERA over four appearances (two starts) in September.
2. Dodgers (3)
The Dodgers, who allowed just 13 runs during their regular season-ending seven-game winning streak, set a franchise record with 106 wins, surpassing the 1953 Brooklyn Dodgers.
One to watch: After spending the season coming back from surgery and battling additional injuries, Corey Seager may be peaking just at the right time. The shortstop slashed .345/.379/.636 over his past 15 games.
3. Yankees (2)
The Yankees ended the regular season with six losses in their final 11 games, but they will now flip the switch and work to stay fresh during a four-day layoff before they host the Twins in the AL Division Series. The Bombers ended the regular season with 306 home runs, one behind the Twins for the most in baseball.
One to watch: Edwin Encarnacion. Seemingly healthy, the infielder is expected to be ready for Game 1 of the ALDS. In his past 15 games, Encarnacion slashed .350/.418/.633.
4. Twins (5)
Minnesota's not-so-secret weapon this October may be the bullpen, which, according to FanGraphs, has accumulated a combined 6.9 fWAR this season, the third-best mark in baseball behind only the Yankees and Rays. And it's notable the offense hit more homers -- 307 -- than any team in baseball this year.
One to watch: Nelson Cruz ended the regular season with 41 homers and, if history has any say, he should be locked and loaded for postseason ball. The veteran has a career 1.016 OPS with 16 homers and 34 RBIs in 41 career postseason games.
5. A's (6)
Including 2019, Oakland, which matched its 2018 total with 97 wins, has made the postseason in five of the past eight seasons. Only the Dodgers (seven) have more postseason appearances than the A's over that span.
One to watch: Jesus Luzardo. A few weeks ago, he wasn't expected to make the playoff roster. Now, he's in the conversation as a closer option. The lefty is still new to the big leagues, but so far, few can catch up to his electric stuff.
6. Braves (4)
The Braves struggled down the stretch, going 4-7 in their final 11 games. Fortunately, history has proven time and again September momentum is irrelevant once the calendar flips to October. Veteran Josh Donaldson could be a huge postseason factor after putting together a fabulous regular season -- over 155 games, he has a .900 OPS, 37 homers, 94 RBIs, and 6.1 WAR.
One to watch: Freddie Freeman, who is back after a four-day absence to treat a bone spur in his right elbow. He is 2-for-10 in three games since his return. How healthy will he be for Game 1 of the NLDS?
7. Rays (7)
The Rays fell one win shy of matching their franchise record for wins in a single season, but with a plane ride to Oakland awaiting them after Game 162, win totals took a backseat to what matters -- Wednesday's American League Wild Card Game with the A's.
One to watch: Blake Snell has thrown a combined three innings over his past two outings and has been building his pitch counts, and the Rays are hopeful he'll be able to start one of the first two games of the ALDS, if they get that far. Getting into a rhythm has been an issue, however, and Snell's inconsistency staying in the strike zone is concerning.
8. Nationals (9)
The Nationals ended the season with an eight-game win streak, during which they scored 54 runs. They'll host the Brewers on Tuesday in the National League Wild Card Game, which will determine who goes on to face the vaunted Dodgers in the ALDS.
One to watch: Anthony Rendon is the first player in Nationals franchise history to lead the Majors in RBIs. He ended the regular season with 126, three ahead of Jose Abreu (123).
9. Cardinals (8)
The Cardinals won the NL Central title in blowout fashion, allowing them to relax and not worry about having to play a tiebreaking Game 163 with the Brewers (who lost to the Rockies anyway). But because they had to use their ace, Jack Flaherty, in the clincher, Miles Mikolas will start Game 1 of the NLDS.
One to watch: Flaherty, who is in line for Game 2 of the NLDS and is trending upward, to put it mildly. Over his past 16 starts, he has a 0.93 ERA, allowing 11 earned runs over 106 1/3 innings.
10. Brewers (11)
Anyone can win a one-game playoff, so in that respect, the Brewers seemingly won't be at a huge disadvantage when they face the Nationals in the NL Wild Card Game on Tuesday. But they're banged up, more than any other playoff team, and their bullpen hasn't been great -- before they needed six relievers in Sunday's finale, the Brewers' bullpen allowed 13 earned runs and six homers over 7 1/3 innings over the prior two days.
One to watch: Lorenzo Cain's early postseason status is uncertain after he left Saturday's game with an ankle sprain after a collision at home plate in the ninth inning.
The rest of the Top 20:
11) Indians (10 last week)
12) D-backs (14)
13) Cubs (12)
14) Red Sox (13)
15) Mets (16)
16) Phillies (15)
17) Giants (17)
18) Reds (18)
19) Rangers (19)
20) Padres (NR)