7 bounce-back candidates off to fast starts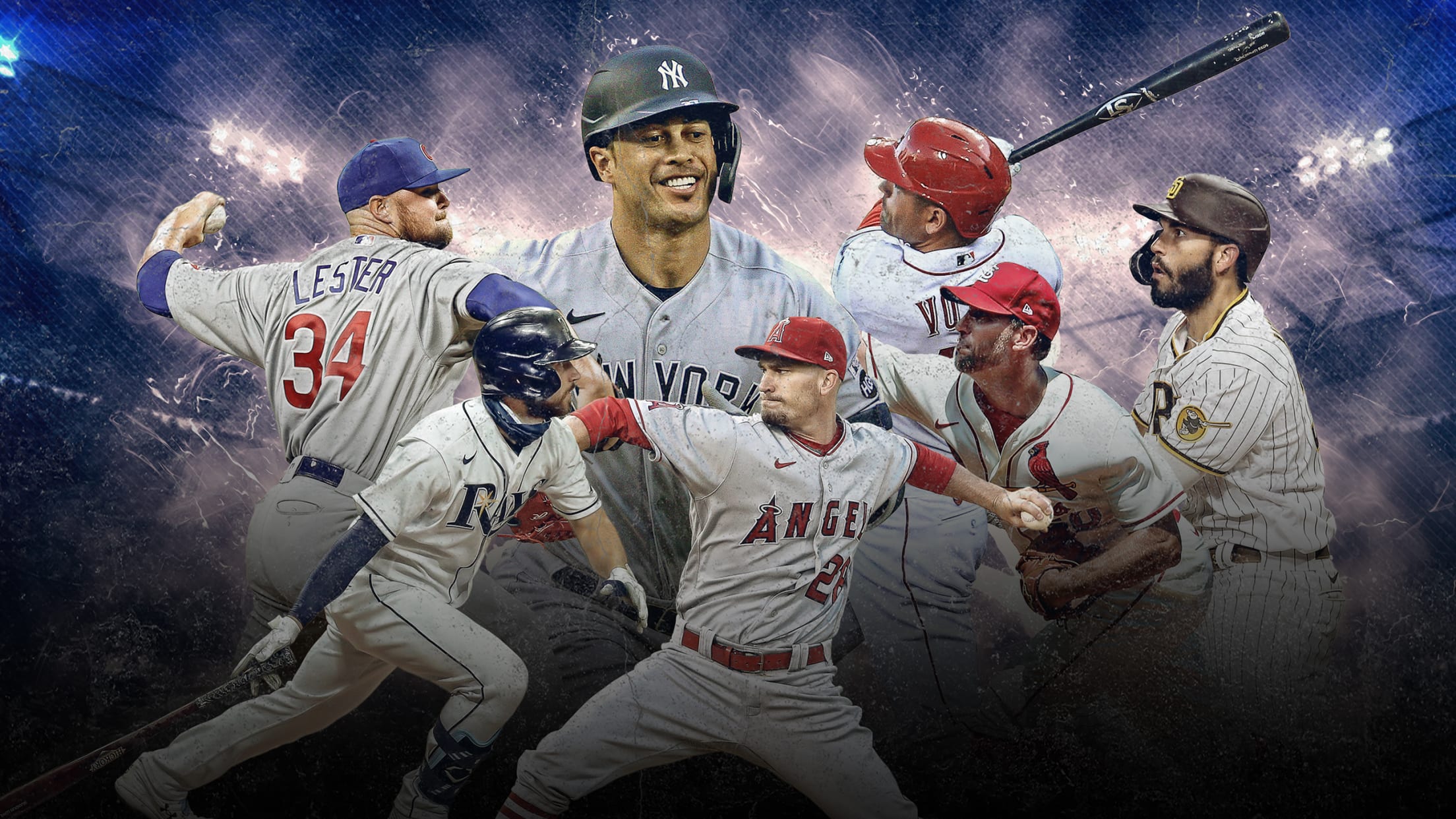 One nearly universal characteristic of great players is that they're harder on themselves than any fan, reporter or executive could ever be. Joey Votto is perhaps the best example of all. This is what he said when he reported to Spring Training five months ago: "It's the worst season I've
One nearly universal characteristic of great players is that they're harder on themselves than any fan, reporter or executive could ever be. Joey Votto is perhaps the best example of all.
This is what he said when he reported to Spring Training five months ago: "It's the worst season I've had in my career pretty clearly. I don't think it's close."
His .768 OPS in 2019 was 174 points below his 13-season career average. His .357 OBP and .261 batting average weren't within shouting distance of his usual numbers (.421 OBP and .307 BA).
One of the safest bets for 2020 would be that Votto would have a great season. And, yes, we understand the season isn't even a week old, but that's exactly what Votto has done.
In fact, one of the themes of this first week is the number of players who've rebounded nicely after less-than-satisfying 2019 performances.
Let's check in on seven:
Joey Votto, 1B, Reds
He surely has been helped by the Reds' offseason acquisitions of Mike Moustakas and Nick Castellanos, which have deepened the lineup. But Votto is doing his part, tied for second in the NL in hits (eight) with two homers. He didn't hit his second home run until his 18th game in 2019.
Year 14. Still bangs. #RedsOpeningDay ❌ #TakeTheCentral pic.twitter.com/UBocM12LCc

— Cincinnati Reds (@Reds) July 24, 2020
Giancarlo Stanton, DH/OF, Yankees
Three games is the smallest of sample sizes, but for a guy who played only 18 in 2019, it's a great start. In those three games, he has a double, two homers and a .545 OBP. Still only 30, this just may be the start of a monster season.
Jon Lester, LHP, Cubs
This may be the overreaction of the century, seeing as how Lester's 2020 season has consisted of five no-hit innings against the Reds. For Cubs fans, it was exactly what they'd hoped to see from a 36-year-old lefty coming off an inconsistent 2019 season. He may not be the key to the Cubs returning to the postseason, but he's certainly one of them.
.@JLester34 posts 5 hitless innings in his season debut! pic.twitter.com/oc60ZpBadE

— Chicago Cubs (@Cubs) July 28, 2020
Andrew Heaney, LHP, Angels
Speaking of overreaction, Heaney's sample size is even smaller than Lester's. In his only start, he allowed the A's one earned run in 4 2/3 innings of a game that got away from the Angels after he departed. For a team searching for quality starting pitching, his importance can't be understated.
Brandon Lowe, 2B, Rays
He made the American League All-Star team, then suffered two leg injuries that limited him to six more regular-season games, all of them in September. He led the Rays with 16 homers and 49 RBIs at the time of the injury and was second among MLB rookies in both categories. Healthy again, he's off to a flying start, tied with Nelson Cruz for the MLB lead in extra-base hits (five).
Eric Hosmer, 1B, Padres
He has played only three games, but his three games would be a week for plenty of guys. No player has been better. In 12 plate appearances, he has five hits, seven RBIs and two walks.
Eric Hosmer is the first #Padres player ever to collect six RBI on #SDOpeningDay.

It's also the most Opening Day RBI in @MLB since Placido Polanco in 2010.#FriarFaithful pic.twitter.com/Np8Y0vzC9y

— San Diego Padres (@Padres) July 25, 2020
Adam Wainwright, RHP, Cardinals
He began last season by acknowledging that some people thought he had overstayed his welcome. That's impossible considering that he has been one of his sport's great performers and citizens. He was plenty good enough in 2019 to earn an invitation back for 2020, and in the first start of his 15th season, Wainwright limited the Pirates to one earned run in six innings for his 163rd Major League victory.