Pressure's ramped up for these 9 in 2020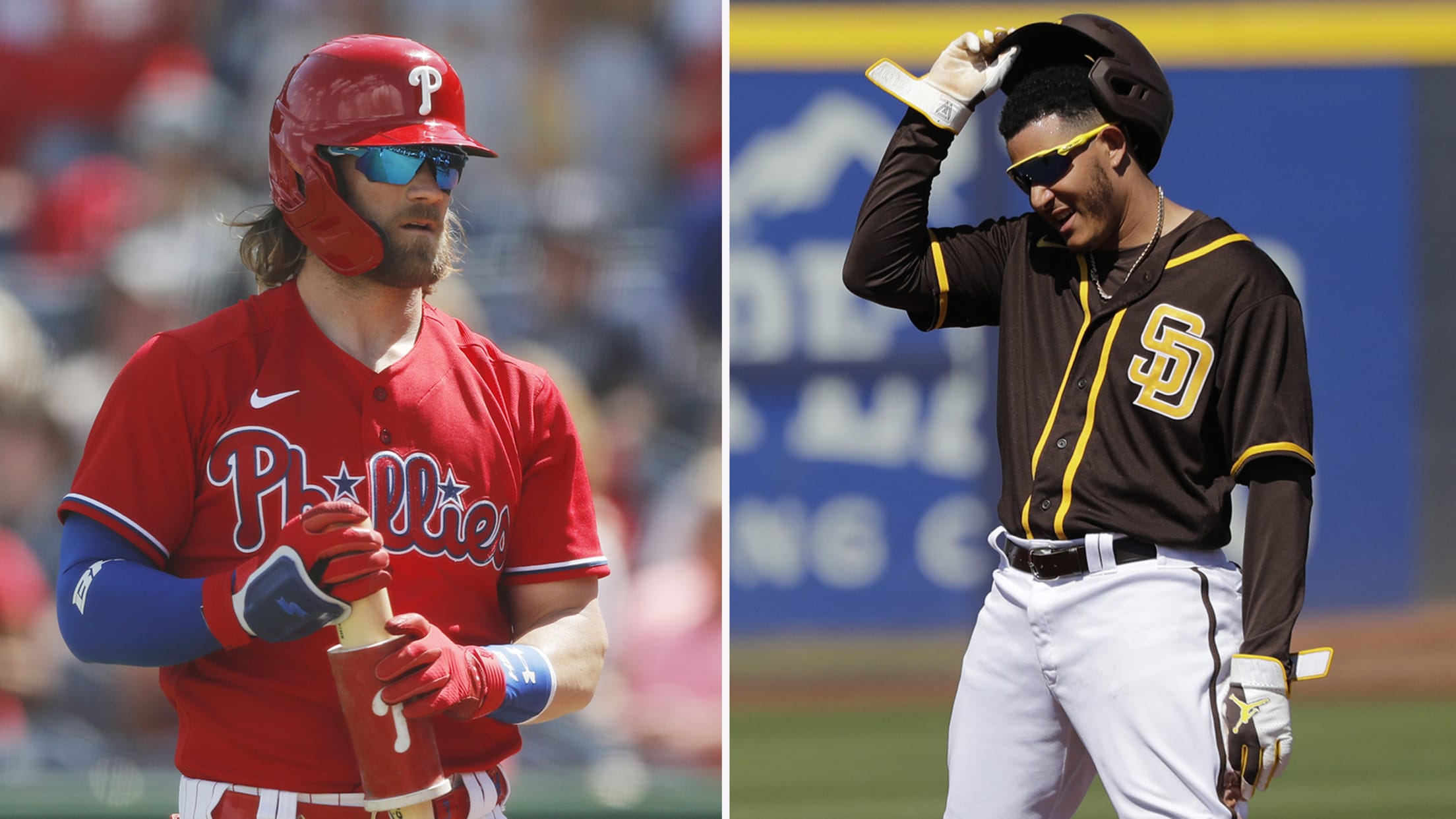 Pressure? What pressure? Can there be pressure in these unique circumstances? So many players, managers and fans are going to be so happy about the return of baseball that, well, the usual rules may not apply. Good luck with that. Of course there's going to be pressure! Accountability, too. And
Pressure? What pressure? Can there be pressure in these unique circumstances? So many players, managers and fans are going to be so happy about the return of baseball that, well, the usual rules may not apply.
Good luck with that. Of course there's going to be pressure! Accountability, too. And GOATs and milestones and all the rest. Didn't you say you craved normalcy?
So while the who-is-feeling-the-pressure list may look a bit different than it did three months ago, Major League Baseball is not going to be that different in 2020.
Here are nine who may be feeling some heat:
1-2. Bryce Harper and Manny Machado
Neither had his best season after signing mega-contracts prior to the 2019 campaign. Their teams, the Phillies and Padres, finished a combined 52 games out of first place. While it's not fair to connect those dots, it comes with the territory. Harper hit 35 home runs and had a 4.3 bWAR while Machado had 32 homers and a 2.6 bWAR. Both clubs have put a much better supporting cast around their superstars, and the expectations for both players will be high.
3. Astros
No team will be under more scrutiny after the revelation of a sign-stealing scandal that tainted their 2017 championship and led to the dismissal of their manager and GM. As their players have said, the only way to move past the scandal is to win another championship, and they're talented enough to do that. One reprieve for them: They were likely to be jeered at pretty much every road game this year, but if there are no fans in the stands they will be spared.
4. David Price
Mookie Betts has gotten more of the attention, but it's this 34-year-old left-hander who might just make the Dodgers a champion in 2020. Between 2010 and 2015, he was easily one of MLB's 10 best starting pitchers. Even though he struggled with injuries and performance at times during four seasons with the Red Sox, the Dodgers are thrilled to line him up behind Clayton Kershaw and Walker Buehler in what could be a dominant postseason rotation.
5-6. Giancarlo Stanton and Aaron Judge
Maybe you've heard players wearing Yankee pinstripes are judged differently than players on any other team. The only thing that matters is how many championships they help deliver. The Yankees begin this season as arguably MLB's best team, or at the very least, the American League's best team. Injuries have slowed both players in their two seasons together, and both were going to be out for Opening Day if not for the delay caused by the coronavirus. Now with both trending toward being ready for Opening Day and Gerrit Cole atop the rotation, this has the makings of one of those championship seasons in the Bronx.
7-8. Theo Epstein and David Ross
The Cubs president of baseball operations handed the team's managerial duties to a rookie after winning one playoff series in Joe Maddon's past three seasons. Some of that disappointment can be traced back to trades and signings that haven't worked out the way Epstein hoped. But if Jon Lester and Yu Darvish have healthy and productive seasons, the Cubs are good enough to win the NL Central.
9. The Cardinals' offense
The Cardinals are going to let the kids play and count on offensive improvement coming from within. That means a significant chunk of their lineup -- Tyler O'Neill, Tommy Edman, Lane Thomas -- will be in the 25-and-under club. Center fielder Harrison Bader just turned 26, and top prospect Dylan Carlson is 21. The club will also hope Matt Carpenter and Paul Goldschmidt can recapture their All-Star form.
The Cardinals had the NL's second-best staff ERA (3.80) in 2019, and that's how they won 91 games and the NL Central despite an offense that was 10th in the NL in runs, 13th in extra base hits and 11th in OPS.