MLB.TV on sale for limited time 
Subscribers can enjoy live streaming for half price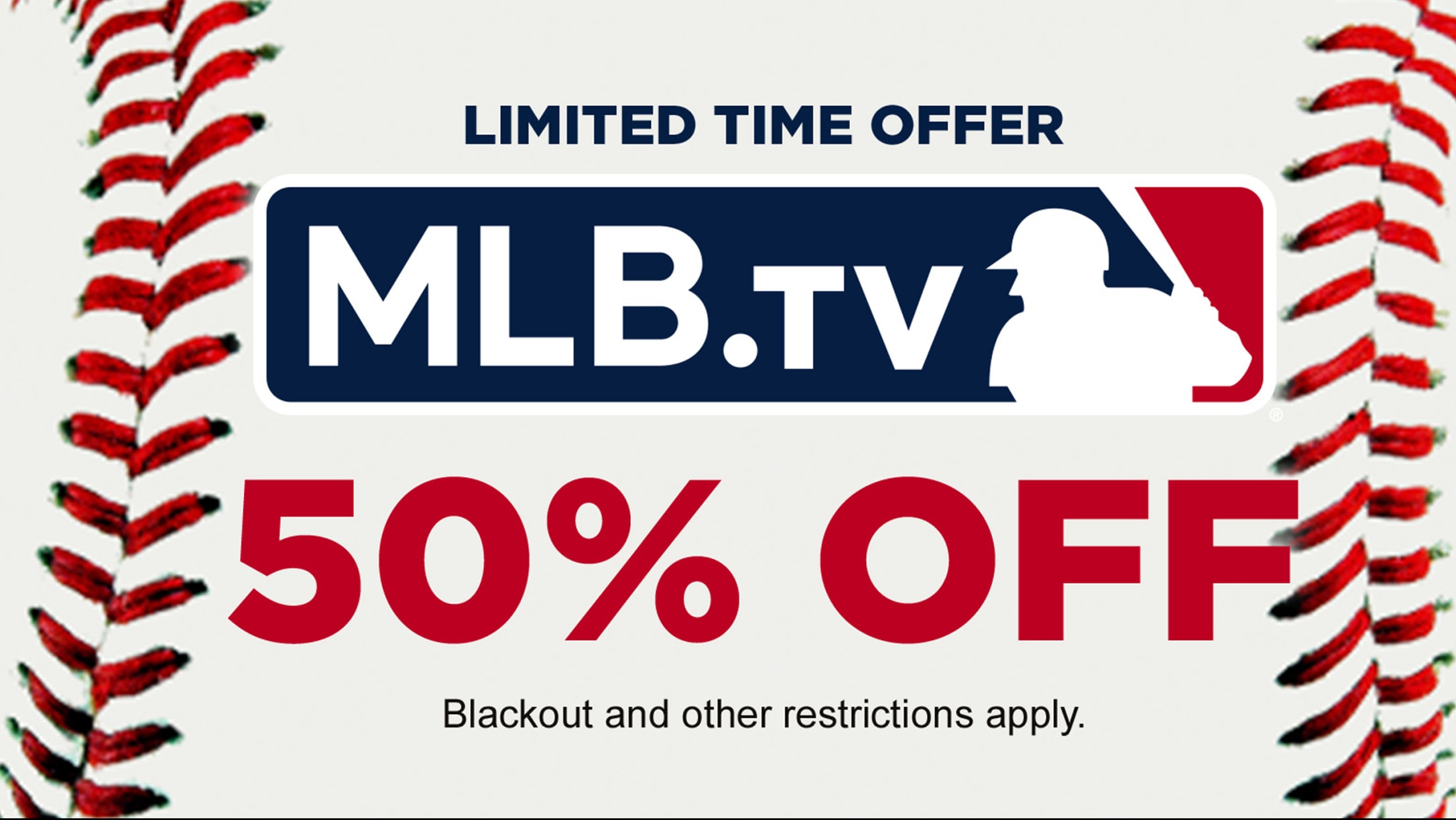 As the temperature slowly rises, your favorite MLB stars are heating up too. And the best way to follow their every at-bat, pitch and outstanding catches is now available at a special price. For a limited time only, MLB.TV has lowered its yearly subscription price to just $59.99 -- half
As the temperature slowly rises, your favorite MLB stars are heating up too. And the best way to follow their every at-bat, pitch and outstanding catches is now available at a special price.
For a limited time only, MLB.TV has lowered its yearly subscription price to just $59.99 -- half the regular price. That makes this week as good a time as ever to dive into the world's longest-running and most successful live streaming sports product.
And it's also a great time on the baseball calendar. This weekend features a marquee rematch of last year's American League Championship Series between two of baseball's premier teams -- the Astros and Red Sox -- from historic Fenway Park. The Rays and Yankees will also battle for first place in the AL East for a second straight weekend at Yankee Stadium after the Bronx Bombers took two out of three games last weekend in St. Petersburg, Fla.
For those watching on the East Coast, there's no better way to watch each and every one of Mike Trout's at-bats as he continues to cement his status as baseball's best player. Same goes for following Dodgers star Cody Bellinger, who's building a case for his first NL MVP Award as he carries a .400-plus batting average well into the month of May.
MLB.TV features state-of-the-art HD streaming quality and allows fans to choose home or away feeds for each broadcast. Fans can watch every out-of-market regular season game live or on demand on their favorite supported devices, and a subscription includes the MLB At Bat Premium app that features live scores, stats and stories for each of the 30 MLB clubs, PLUS a few new mobile features recently released including LIVE game rewind and alternate audio.
The baseball season is in full swing. Don't miss this opportunity to watch every game -- for less.