Eligible subscribers, watch Game 7 on MLB.TV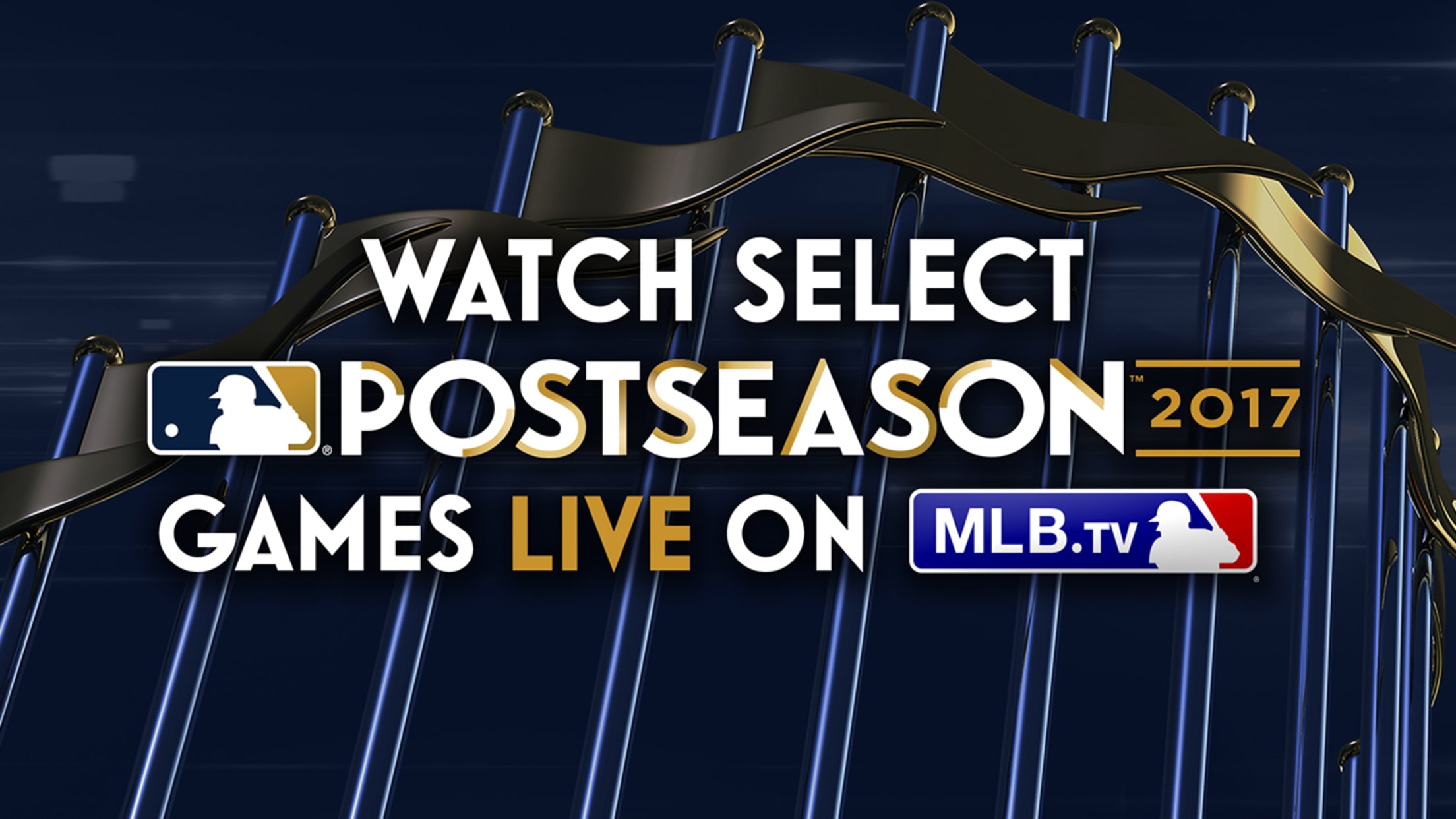 Game 7 of the 113th World Series is tonight, and signups continue for the MLB.TV Postseason Package.Major League Baseball Advanced Media has launched its annual postseason products. If you already are among the millions who have subscribed to MLB.TV as a regular-season way of life, then you already get the
Game 7 of the 113th World Series is tonight, and signups continue for the MLB.TV Postseason Package.
Major League Baseball Advanced Media has launched its annual postseason products. If you already are among the millions who have subscribed to MLB.TV as a regular-season way of life, then you already get the Postseason Package -- either the U.S. or International version listed below. Here are details of the three offerings now available.
All games of the World Series presented by YouTube TV will be available. Check the schedule for available games and for participating pay TV providers, as a one-time authentication is required for eligible subscribers.
As usual, fans outside of the U.S. and Canada can watch live streams of every postseason game with no blackout restrictions, on more than 400 connected and mobile devices. You can see in-game highlights and stats, use live game DVR controls, get a Spanish audio sync, a pitch-by-pitch widget and the Web-based HD media player.
If you already have this package as part of your current subscription, or if you sign up for it, note that Postseason.TV is sold separately and is only available in the U.S.
Features of Postseason.TV include enhanced companion coverage with complete audio broadcast (full video broadcast feed included). You can watch live alternate camera angle companion coverage, choose from up to 10 fixed camera angles, see batting practice streamed live, and you get a pitch-by-pitch widget.
Mark Newman is enterprise editor of MLB.com and a baseball writer since 1990. Follow him on Twitter @Marathoner and read and join other baseball fans on his MLB.com/blogs hub.