Fun At Bat youth program launches in Mexico
MLB, USA Baseball partner to supply 1.3 million students with equipment for PE classes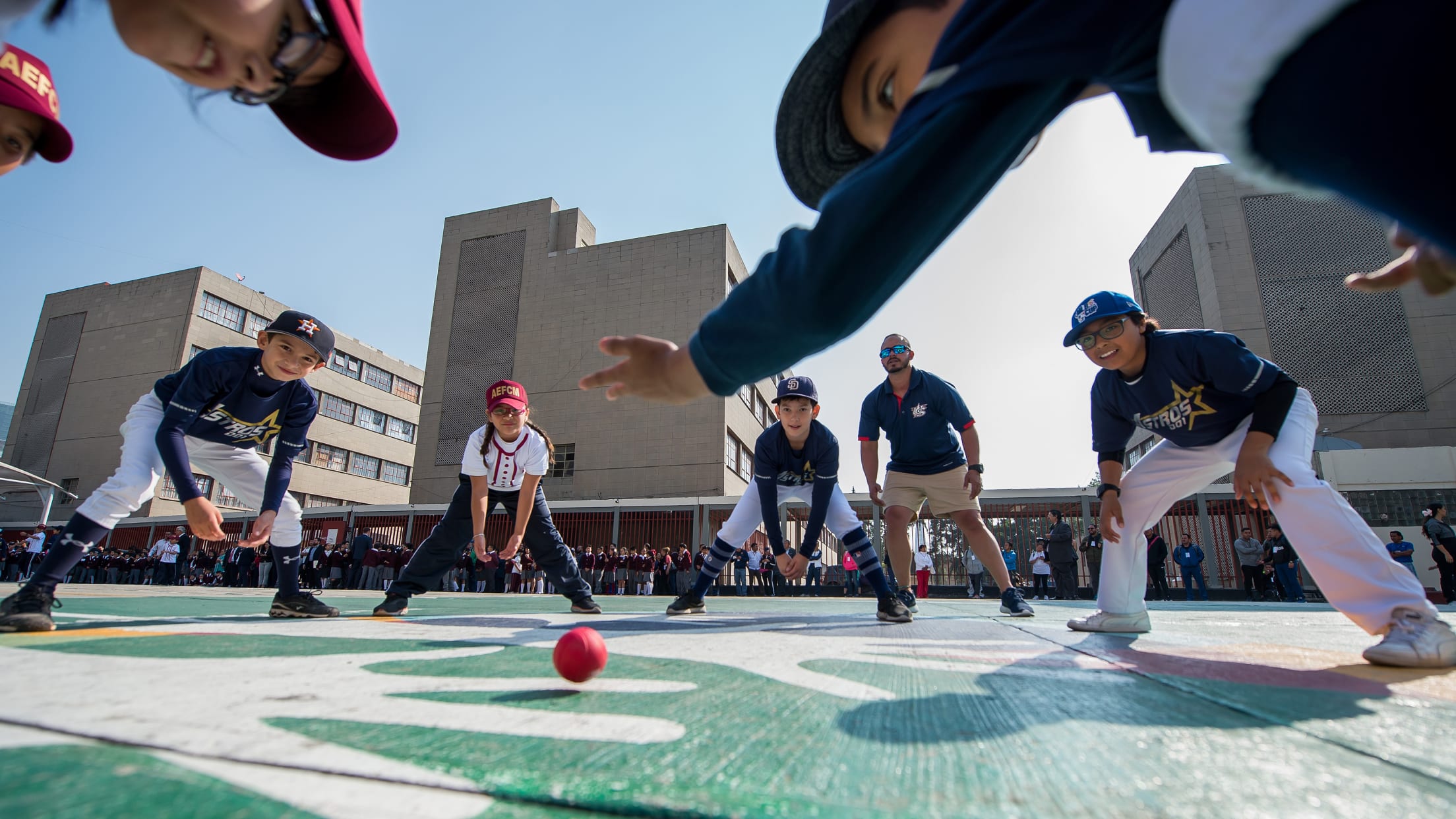 The new president of Mexico has made one thing very clear in his first six months in office: He wants to see more baseball played south of the U.S. border. On Wednesday, Major League Baseball and USA Baseball announced plans to assist with that effort. On a sunny morning in
The new president of Mexico has made one thing very clear in his first six months in office: He wants to see more baseball played south of the U.S. border.
On Wednesday, Major League Baseball and USA Baseball announced plans to assist with that effort.
On a sunny morning in Mexico City, MLB and USA Baseball launched the Fun At Bat program that will supply more than 1.3 million elementary students across Mexico with baseballs, softballs and bats to be used in physical education classes. The pilot program will begin in 200 schools in the capital city and expand to 3,300 national institutions in 2019.
The free program, which reaches more than 1 million children in all U.S. states, Washington D.C. and Puerto Rico, will be administered in Mexico by the Presidential Office for Baseball Development and Promotion in Mexico (PROBEIS), an initiative commissioned by President Andres Manuel Lopez Obrador to develop and promote baseball in the country, supported by MLB and USA Baseball. In addition to the 200 schools in Mexico City, Fun At Bat will be introduced at 100 schools in each of the 32 Mexican states this year.
"Baseball's future in Mexico is a bright one, and this collaborative effort between MLB, USA Baseball and PROBEIS will contribute greatly toward that," Tony Reagins, executive vice president of baseball and softball development for Major League Baseball, said Wednesday during the event at the Escuela Primaria Revolucion in Mexico City's Doctores neighborhood. "All successful programs begin with great partnerships, and with a great partnership, you can impact millions. That's what we plan to do here in Mexico."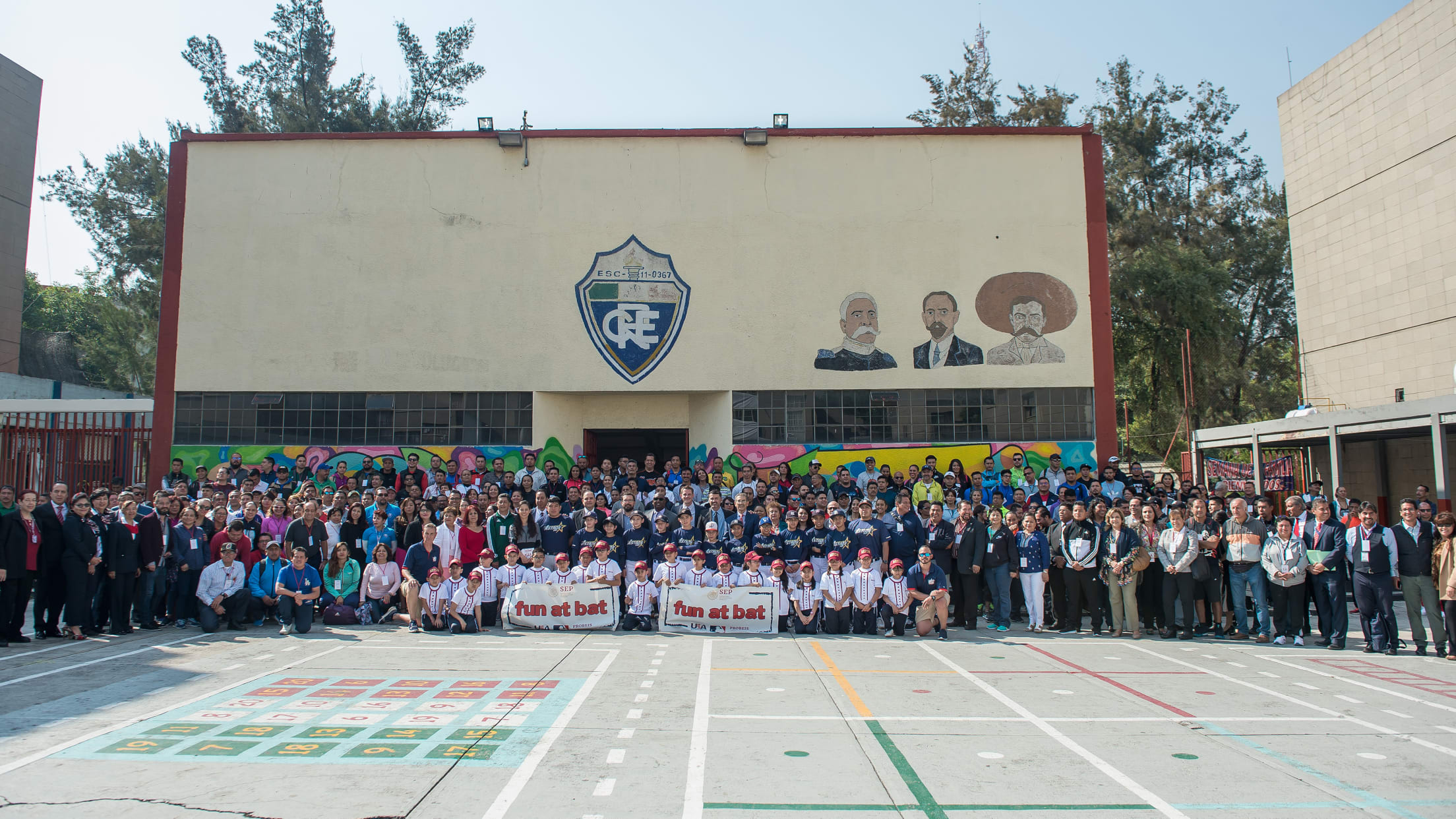 The announcement follows a meeting earlier this month between the Mexican president, known as AMLO, and MLB Commissioner Rob Manfred at the presidential palace in Mexico City. In his first months as Mexico's president, AMLO has reiterated his intention to promote baseball in the country. He inaugurated the country's first baseball Hall of Fame in the northern city of Monterrey in February, and in March, he threw out the first pitch at the new stadium of the Diablos Rojos (Red Devils) in Mexico City.
At the Hall of Fame inauguration in February, the president said baseball academies and schools would be created in several regions of the country to continue development of the sport. AMLO has posted videos of himself taking batting practice, and during the 2018 World Series, he predicted a championship for the Dodgers on his Twitter account. (The Red Sox defeated the Dodgers in the '18 Fall Classic in five games.) He has stated that the Cardinals are his favorite team.
During Wednesday's event, students from the school wore baseball jerseys and caps and gathered on the school's recreational area to play catch, hit red and blue soft baseballs off tees, run the bases and field ground balls.
"This isn't just about baseball," Luis Humberto Fernandez, head of the Education Ministry in Mexico City, said during Wednesday's event. "This about developing character and how sports teach us values that create good citizens that know how to follow rules, compete, and how to win and lose with dignity."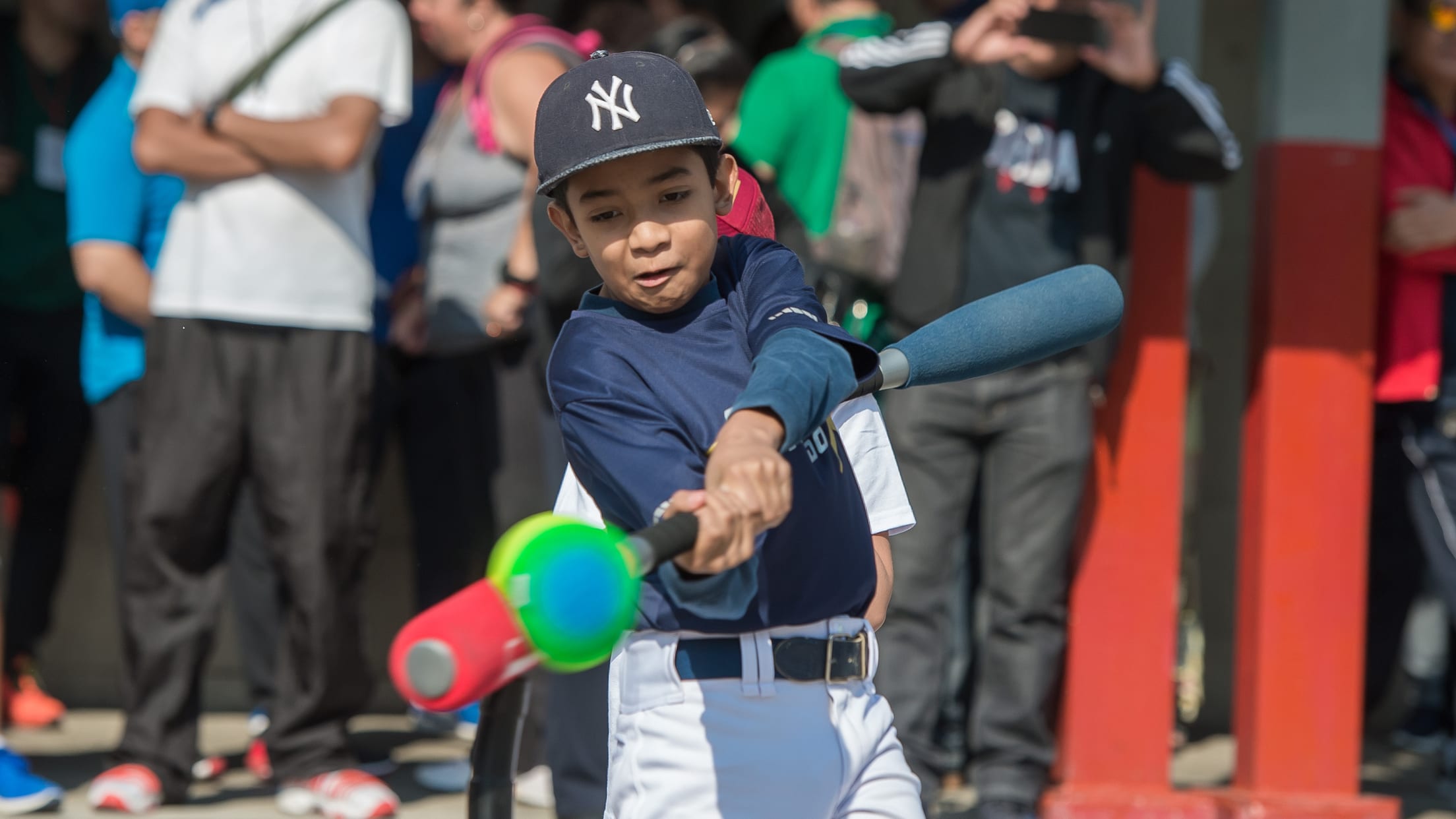 The Mexico Fun At Bat program is available in English and Spanish, and it teaches the fundamental skills of bat-and-ball sports. The program includes a literacy component, focusing on character development and teaching traits such as leadership, teamwork and responsibility.
Fun At Bat is part of the PLAY BALL initiative -- the sport's largest collective effort to encourage young people to participate in baseball- or softball-related activities, including formal and casual forms of play. Since its launch in 2015, the Sports and Fitness Industry Association (SFIA) has reported a 52.8 percent increase in casual baseball participation. Franklin Sports, a longtime MLB and USA Baseball partner, has created custom Fun At Bat Baseball equipment to help activate this program since its inception in '16.
"We couldn't be more thrilled about this historic opportunity to formally implement baseball in public grammar schools in Mexico as part of our strategy to develop and promote the sport, as instructed by President Lopez Obrador," said Edgar Gonzalez, director of PROBEIS. "Teachers are the backbone of our social development, and it is exciting to know they are participating in this amazing program designed exclusively for the purpose of teaching fundamental principles to children."