MLB, USA Softball team up for OKC Play Ball event
OKLAHOMA CITY -- Makynly and Ariya Richardson looked the part as they held hands and skipped from station to station at Chickasaw Bricktown Ballpark. Dressed in softball pants with cleats and ribbon bows pristinely placed in their hair, the young sisters were nearly inseparable as they ran the bases set
OKLAHOMA CITY -- Makynly and Ariya Richardson looked the part as they held hands and skipped from station to station at Chickasaw Bricktown Ballpark.
Dressed in softball pants with cleats and ribbon bows pristinely placed in their hair, the young sisters were nearly inseparable as they ran the bases set in the outfield, or fielded ground balls and popups from USA Softball members.
"It's kind of like a day off because there's no losing or winning," Makynly said. "You just get to come out here and have fun."
• Play Ball event in Flint, Mich.
MLB, USA Softball and the Oklahoma City Dodgers hosted the fourth annual Play Ball event Saturday morning to help celebrate the Women's College World Series. Nearly 200 kids attended, with the goal to learn to love a game that continues to grow.
For three straight years, baseball and softball have combined to rank as the most participated team sports in the United States, according to the Topline Participation Report. Since the launch of Play Ball, baseball participation has risen 52.8 percent.
Play Ball's initiative is to encourage young people and communities to engage in baseball- or softball-related activities.
And with the WCWS just a few miles away, it was easy to find inspiration.
"They love it," said Candace Richardson, mother of Makynly and Ariya. "To have this in the community is a great thing. It's fun for them and they can learn, get out here and have idols to look up to."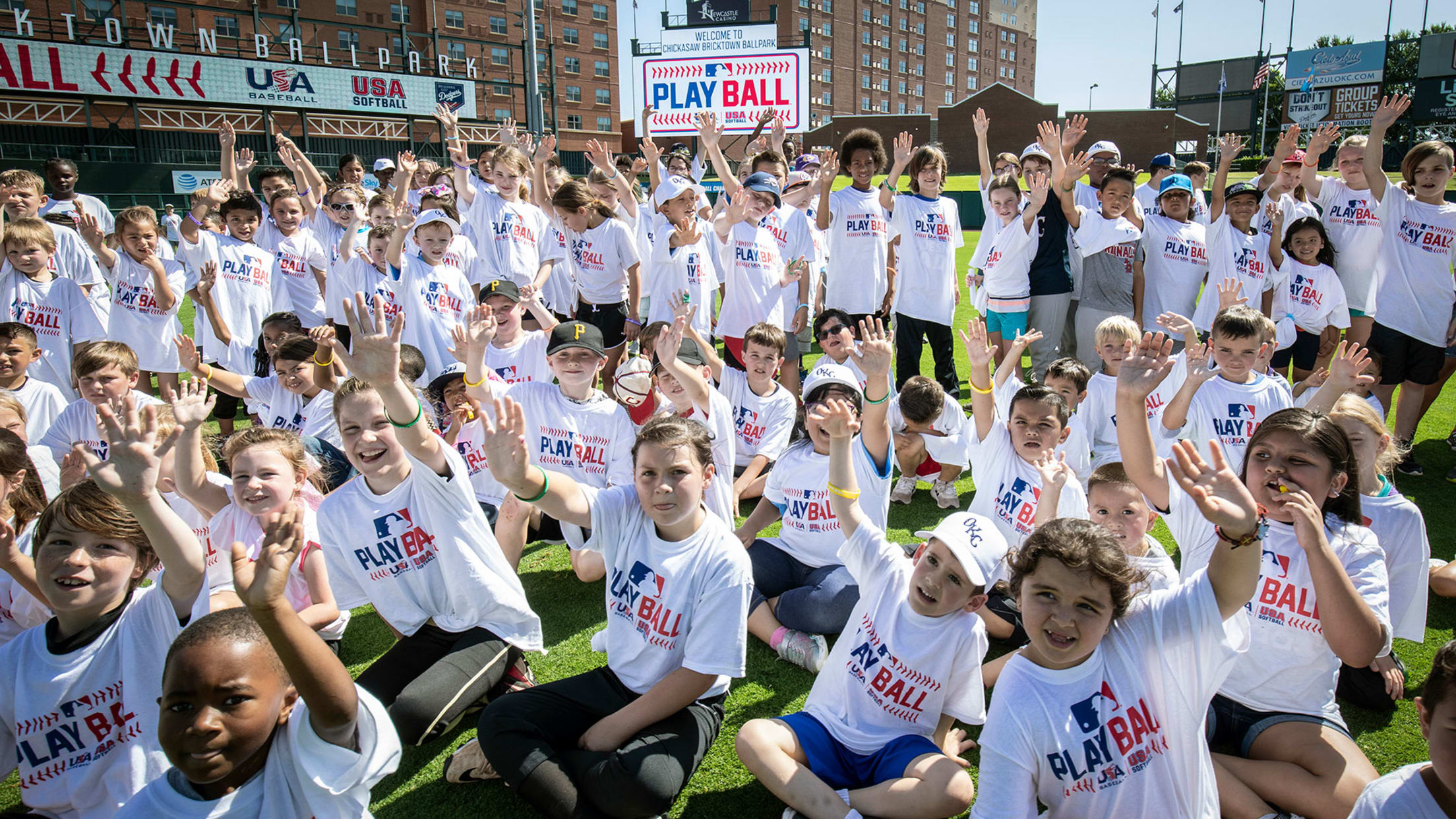 USA Softball team members joined an all-female staff to run the event.
Former Alabama star Haylie McCleney and former LSU star Sahvanna Jaquish rolled grounders and threw pop flies. They took pictures with kids. They brought joy.
"It's just so nice to see these kids pick up a bat and the ball for the first time," Jaquish said. "It just brings me back. It's kind of nostalgic for me to simplify the game. The game is so fun. It's perfect. You can see it in these little kids' faces. It's so fun to go back there for me."
The Richardson's are a softball-crazed family. Makynly and Ariya both play on travel teams. Even Makynly's teammate, Kendall Flom, attended with them.
The trio were in awe of McCleney and Jaquish. Just this week, the Richardson sisters gathered in their older sister's room to watch the WCWS.
"It's really inspiring," Makynly said.
They weren't the only softball fans. One young fan approached McCleney during the event with a simple question.
"Are you going to be in the Olympics? I want to do that, too," she said.
It hit McCleney. She remembered being in middle school when softball was pulled from the Olympics schedule. It returns in 2020 and she hopes to play. This is a big moment for softball to grow.
"It's just little stuff like that," McCleney said. "It doesn't have to be big. Little things like that go so far with us because that's why we do it."