MLBPA executive Clark visits White Sox
LaRoche retirement, Abreu and Cuban baseball highlight topics of discussion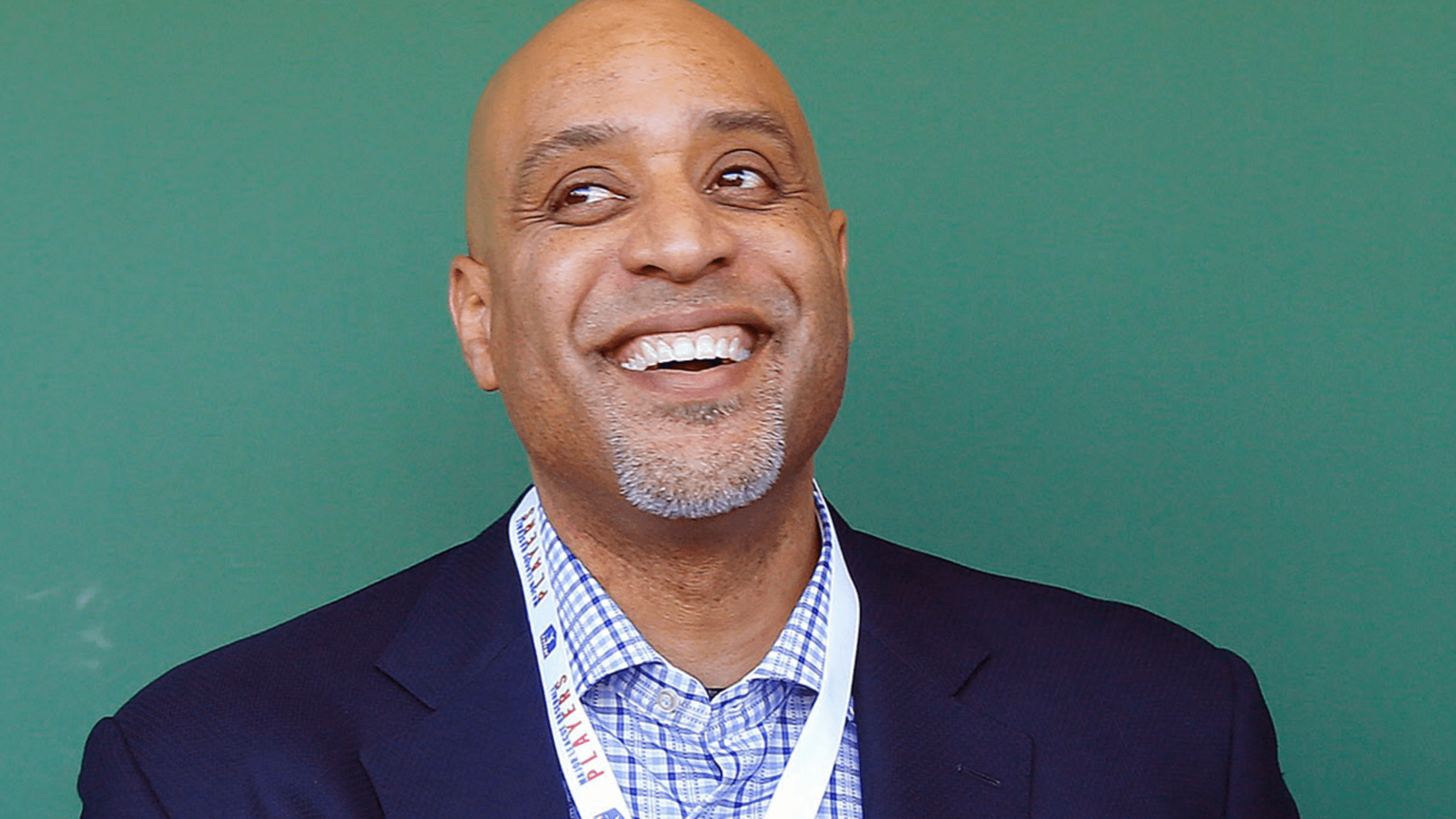 A 15-year big league veteran, Tony Clark is the executive director of the Major League Baseball Players Association. (AP)
GLENDALE, Ariz. -- Tony Clark, the executive director of the Major League Baseball Players Association, paid a visit to the White Sox clubhouse prior to Wednesday morning's workouts and an afternoon game with the Padres.Clark then spoke with the media on a wide-ranging variety of topics, including the sudden Adam
GLENDALE, Ariz. -- Tony Clark, the executive director of the Major League Baseball Players Association, paid a visit to the White Sox clubhouse prior to Wednesday morning's workouts and an afternoon game with the Padres.
Clark then spoke with the media on a wide-ranging variety of topics, including the sudden Adam LaRoche retirement last week, which certainly wasn't on the agenda when this meeting at Camelback Ranch was previously scheduled.
• Spring Training:Tickets | Schedule | More
The story became big news around baseball last week but has quieted since White Sox chairman Jerry Reinsdorf's statement on the matter Sunday.
"As I've mentioned in the past, we're connected to the guys," Clark said. "We have been monitoring. We will continue to monitor. But as much as anything with the open lines of communication that we have with the guys, they are pretty well up to speed with what's happening and what's being discussed."
LaRoche was a 12-year Major League veteran and part of the union's membership, so the topic will continue to be monitored by the MLBPA "until which point of time it is closed," Clark added.
Having a verbal agreement with general manager Rick Hahn and manager Robin Ventura for LaRoche's son to be in camp as much as he was -- as opposed to being part of LaRoche's contract -- also stands as part of the discussion.
"All of those things we'll look at. So as I mentioned before, having conversations and dialogue with all those involved, not on management side, offers us an appreciation to where we have a pretty good idea to what was discussed and in the fashion it was discussed," Clark said. "Whether there is anything that happens as a result of what arrangement was in place remains to be seen."
There also were questions for Clark about relations with Cuba and Jose Abreu, the White Sox top offensive force, who defected in 2013. On Tuesday, as an exhibition game between the Rays and the Cuban national team played on television, Abreu talked about a desire to have citizenship in both Cuba and the United States.
"Jose is as good as they get. I'm not telling you guys probably anything you don't already know," Clark said. "But having had the opportunity to go with him in December, to see him, spend time with him, talk to him, see the respect and admiration he has for Cuba and Cuba for him, hearing even this morning -- because I had a chance to talk to him a little bit this morning -- and even the other guys who were watching him watch the game yesterday. … Our game is better with Jose being here. And I think everything that's happened over the course of the last couple years, to see him be part of that conversation is a privilege for me and for us personally."