MLBPAA puts on free youth clinic at The Trop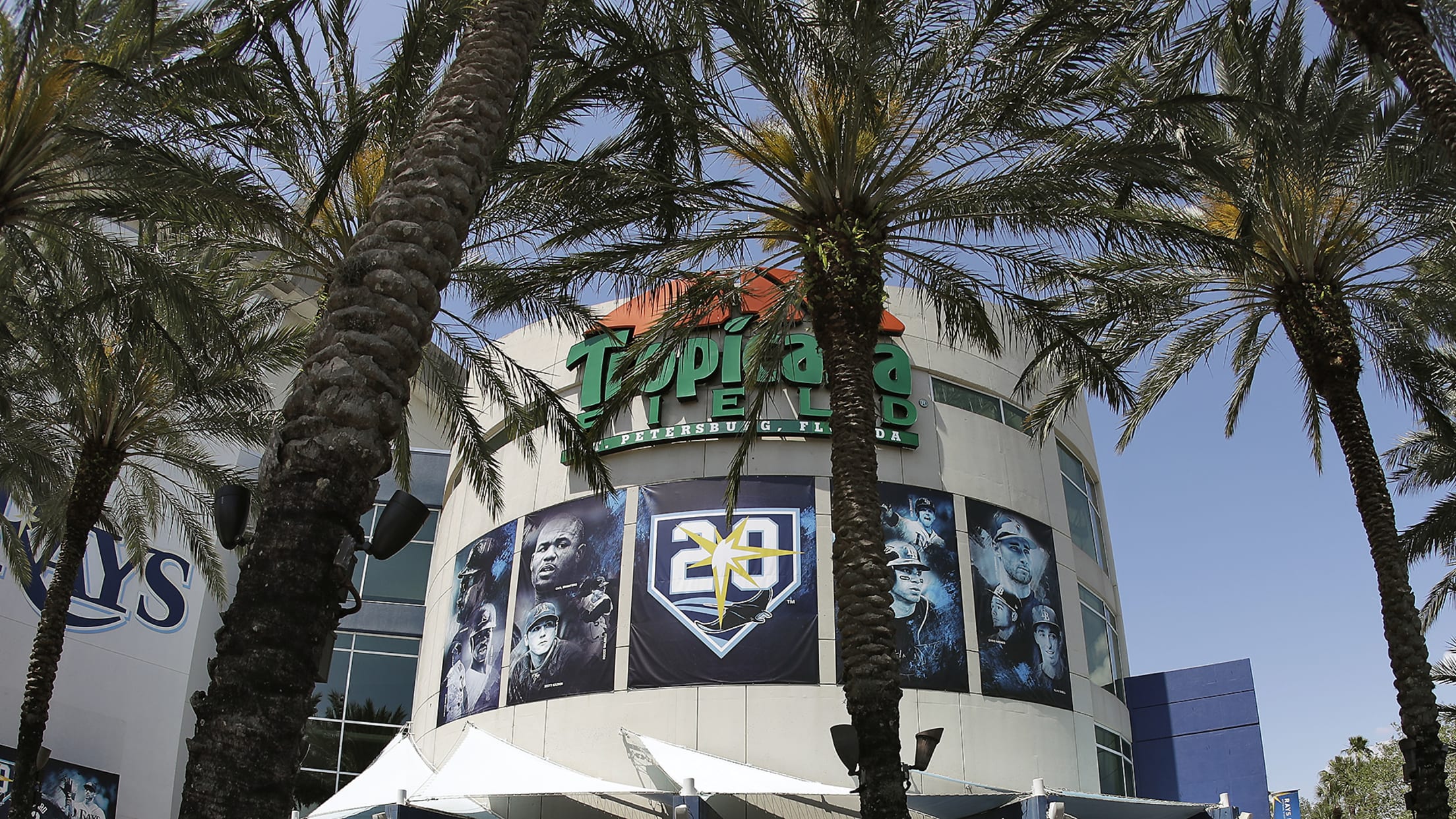 Tampa Bay Rays fans gather outside Tropicana Field as they arrive for an opening day baseball game Thursday, March 29, 2018, in St. Petersburg, Fla. The Rays take on the Boston Red Sox. (AP Photo/Chris O'Meara) (Chris O'Meara/AP)
More than 75 youth baseball players were on hand to participate in a baseball clinic hosted by the Major League Baseball Players Alumni Association with the help of the Tampa Bay Rays on Saturday.The players, from Burg Baseball and Wildwood Baseball in St. Petersburg, participated in the free clinic that
More than 75 youth baseball players were on hand to participate in a baseball clinic hosted by the Major League Baseball Players Alumni Association with the help of the Tampa Bay Rays on Saturday.
The players, from Burg Baseball and Wildwood Baseball in St. Petersburg, participated in the free clinic that featured six former Major League players. Among them was current Rays broadcaster Orestes Destrade, who spoke highly of the event put on by the MLBPAA.
"It's a slam dunk for me because this is what I do, what I like to do -- the broadcasting is like an aside," said Destrade, who coached the players in hitting drills. "It's what it's about, and I really try to push a message of combining education and the sports part."
Joining Destrade were Jason Johnson and Kevin Ohme, who instructed the children on pitching mechanics; Rob Mackowiak and Rich Thompson, who focused on fielding skills; and Brian Tollberg, who ran the players through base running drills.
Johnson said he was impressed with how eager the kids were to learn and praised how they applied the coaching they were receiving.
"It's an honor to come out here with these kids because they like to listen and they like to play," Johnson said. "It's great to come out here and talk to them and teach them how to perform because some of these kids are amazing at the age they are right now."
At the conclusion of the clinic, players spoke candidly about life lessons needed to be successful in a career in baseball or elsewhere before an autograph session with the players. Destrade preached the importance of academics and of the three P's -- practice, preparation and performance.
"My big praise to them is 'Play hard and play harder" Destrade said. "It's really because of my mom because of what she taught me and my brothers and how important being smart is."
Johnson, meanwhile, called the life lessons portion of the clinic one of the most important parts of the day as he stressed how important it is to listen to coaches, teachers and parents.
"When you're a kid, you don't want to listen as much because you just want to play," Johnson said. "I think it's important to teach them that if you listen and learn, you'll player better. Your parents are always there to help you and teach you to make you better in life."
The event was just one of approximately 185 youth clinics the MLBPAA runs each year, in addition to the 41 coaches clinics the organization runs. They teach more than 18,000 children each year throughout the United States and 14 other countries.
Johnson said he hopes the programs continue to expand, adding it is ultimately up to the former players to do their part.
"When they come out and play with us, I think it's important because they go back and tell their friends and then the friends want to come play too," Johnson said. "I was blessed to play as long as I did and I wish I had the opportunity to play in some of the alumni group camps like this. To be able to pay it forward and teach the kids, I think that's very important.
Greg Zeck is a contributor to MLB.com.