MLBPAA's Career Development Summit helps former players navigate post-career landscape
Series of panelists speak to MLB alumni at two-day summit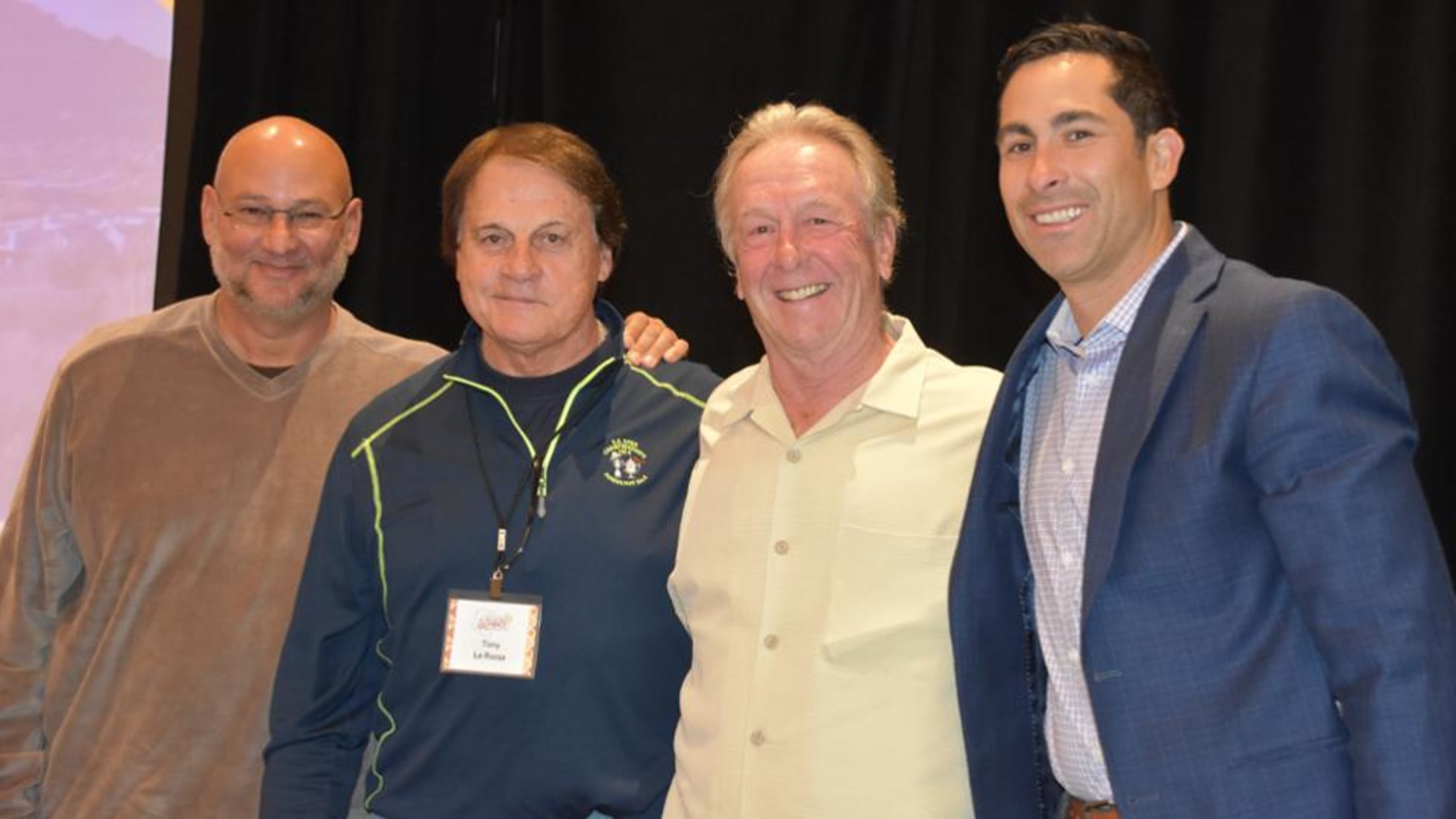 PHOENIX -- Like most players, right-hander Todd Coffey was so focused on reaching and staying in the big leagues that he didn't necessarily have time to focus on what he would do once his career was over. That's why the recent Career Development Summit put on by the Major League
PHOENIX -- Like most players, right-hander Todd Coffey was so focused on reaching and staying in the big leagues that he didn't necessarily have time to focus on what he would do once his career was over.
That's why the recent Career Development Summit put on by the Major League Baseball Players Alumni Association was so important.
"I thought they did a great job of organizing it and getting the right people to speak," Coffey said. "It flowed really well, and there was a lot of information for us. It was great to hear their perspective on the job market. Not just in baseball but in the world."
The summit was 12 years in the making and the brainchild of Dan Foster, the chief executive officer of the MLBPAA and board member, and former Expos great Steve Rogers.
"I was a little nervous, but after watching today, I was fascinated by the panelists and equally fascinated by the attendees and how they were interacting and participating," Foster said. "We worked hard at getting the right people here. We don't want people coming in here selling players. We want them educating players."
The day-and-a-half-long summit, which was hosted by former big league outfielder and current Rockies broadcaster Ryan Spilborghs, helped educate former players on transitioning into a post-playing career.
For those interested in getting into broadcasting, Spilborghs headed a panel that included Major League broadcasters Bob Scanlon (Padres), C.J. Nitkowski (Rangers) and Eduardo Perez (ESPN).
The trio made no bones about how hard it was for most to get into broadcasting, with Scanlon sharing that he did everything he could to get experience, including talking into a recorder during a local Little League game.
Former Major League pitcher/outfielder Rick Ankiel spoke about the mental transition from playing to retirement and the importance of staying busy and focused.
"Don't be afraid to go back to scratch," he said of starting a new career.
Major League coaches Eric Young Sr., Mike Hampton and Hensley Meulens sat on a panel with former manager Rene Lachemann and college coach Dave Hajek to discuss opportunities in coaching.
Young said that former players should not be intimidated by the analytics that are prevalent in baseball and instead learn and embrace them.
Longtime Major League pitcher Dave Stewart talked about his player agent business while also sharing his experiences as a pitching coach, assistant general manager and general manager.
Two-time World Series-winning manager Terry Francona shared his thoughts with the group during a panel on managing, while former catcher Kelly Stinnett talked about starting his own business when his career ended.
Former GMs Sandy Alderson and Joe Garagiola Jr. were part of a panel that spoke about the business side of baseball and gave the former players some insight into the different positions that they might be a fit for in the industry.
A pair of Dodgers scouts -- Jon Adkins and Brian Stephenson -- spoke about how former players can transition into scouting.
One common theme throughout was the importance of networking and building relationships.
"How you treat other people is the separator," Spilborghs said.
And to help with that, the summit also included networking tips from the Ayers Group.
The summit wasn't strictly about jobs in baseball. The Ayers Group has put together a career transition program that can help former players market their skills when their playing days end. The program, which is free for former players, is funded by both the MLBPAA and the Players Association.
Larry Fisher represented the Ayers Group at the summit and invited an impressive group of hiring managers to lead a discussion.
Top recruiters for companies like Microsoft, Facebook and Arizona Public Service were among those that gave interview tips and explained what human resource executives look for in resumes.
After the first day, the former players were able to try out their networking skills as the hiring managers, as well as most of the other panelists, all stuck around for a cocktail hour and dinner.
"You got the chance to hear everyone and then you got the chance to speak to everyone at the cocktail hour and dinner that night," Coffey said. "It was helpful to understand what they're looking for when they do their hiring."