MLBPAA, Youth Futures International host golf tournament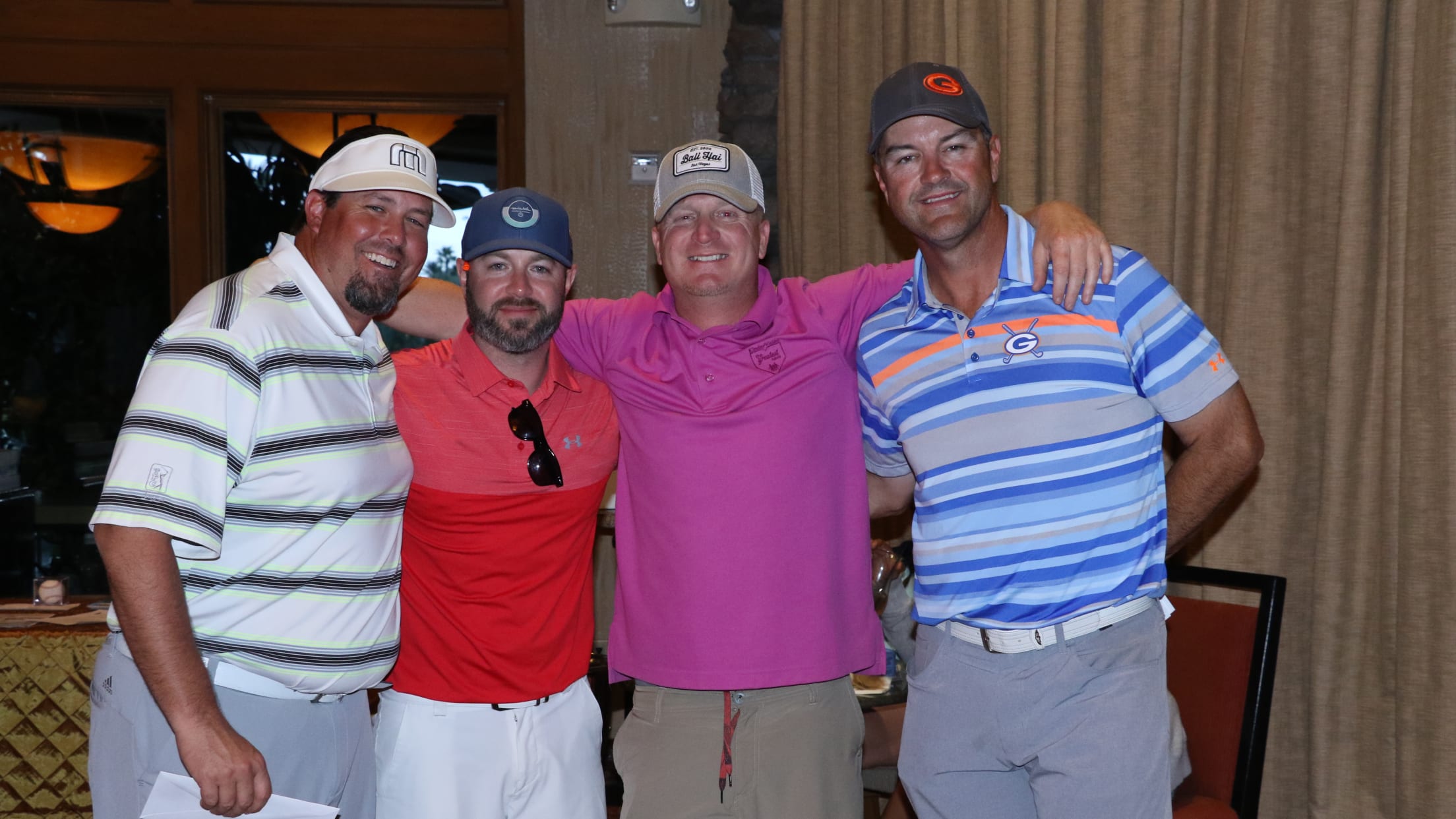 Trenidad Hubbard remembers Muhammad Ali visiting his school as kid. "I'm not comparing myself to Ali, but it meant the world that a celebrity would take the time," Hubbard said. "I remember the experience much more than the words spoken." Giving back to communities across the world -- and helping
Trenidad Hubbard remembers Muhammad Ali visiting his school as kid.
"I'm not comparing myself to Ali, but it meant the world that a celebrity would take the time," Hubbard said. "I remember the experience much more than the words spoken."
Giving back to communities across the world -- and helping to inspire future generations -- is something Hubbard has made his mission.
Hubbard, who played in the majors from 1994 to 2003, was one of more than a dozen former MLB players taking part in the Youth Futures International Golf Tournament on Monday in Las Vegas.
Among the players who took part in the tournament, VIP dinner and auction included Tommy Davis, a three-time All-Star and 1963 World Series champion with the Los Angeles Dodgers.
While everyone was having a blast on the course it's the lessons the kids will take with them that truly inspires the players who attended.
"It's for a good cause," Davis said. "When you get a chance to show young men and women what the future could be like, showing them they can achieve great things in their future, that's important."
The tournament benefited Youth Futures International, an organization aimed at maximizing young leaders' potential to impact the world in a variety of ways.
No matter what your interest, players were focused on making sure the kids knew that no matter what their dreams are, they can find success.
"Baseball has brought me so much joy," Hubbard said. "You never know what you're going to tap into when you tell someone something. I think the point that needs to be driven home is I was in their shoes. Whether it's golf, or baseball or whatever, the one way to achieve your goal is through hard work. Mediocrity is easy to find. But if you lead with your heart and put in the work, you can be one of the best."
The festivities began on Sunday with a Legends for Youth clinic on Sunday.
Kids young and old took part in different stations from pitching to base running.
"Baseball has been so good to me, ever since I stopped playing, I've wanted to teach the game the right way," Mike Gallo said. "We're here to keep baseball strong and keep it rolling."
Gallo spent four seasons with the Houston Astros.
As MLB players interacted with kids of all ages, it wasn't who won the golf tournament or how to correctly swing a bat that will stick with everyone. It's the time they shared and the life lessons that will be lasting memories.
"The memories you make, they far outweigh the good hits," Hubbard said. "It was an amazing experience and we never lost sight of the cause. That's what made this so great."