Molitor not discouraged by Twins' struggles
Club off to worst start in franchise history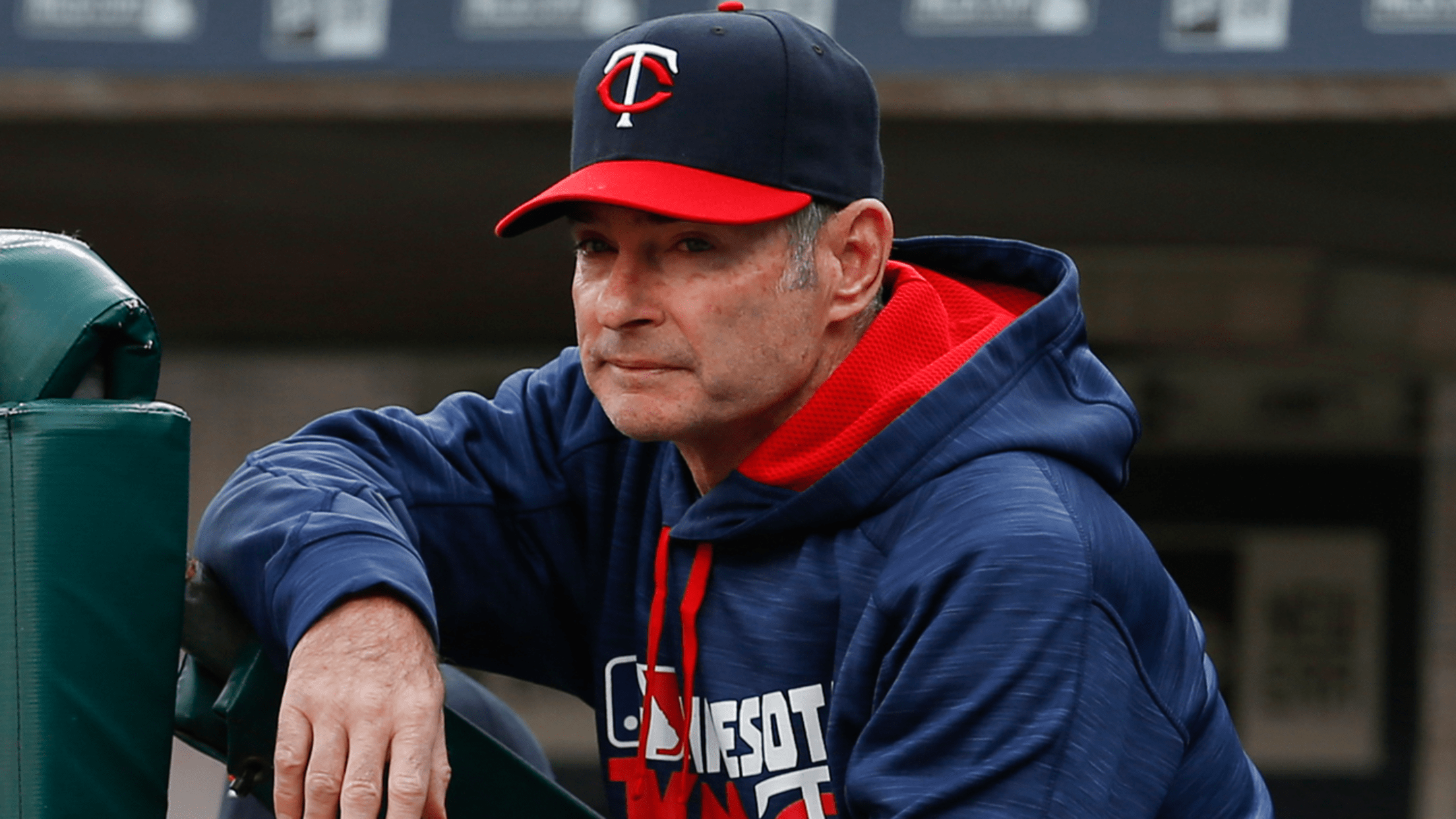 Twins manager Paul Molitor has the support of general manager Terry Ryan. (AP) (AP)
MINNEAPOLIS -- Despite a 10-31 record that's the worst start through 41 games in franchise history, Twins manager Paul Molitor said he's doing his best to remain optimistic.Molitor admitted he's been surprised by how much his club has struggled this season, especially coming off an 83-win campaign in 2015, but
MINNEAPOLIS -- Despite a 10-31 record that's the worst start through 41 games in franchise history, Twins manager Paul Molitor said he's doing his best to remain optimistic.
Molitor admitted he's been surprised by how much his club has struggled this season, especially coming off an 83-win campaign in 2015, but said it's on him to create a culture of positivity despite their record.
"I think that's part of the challenge," Molitor said before Friday's 9-3 loss to the Blue Jays -- the Twins' fifth straight defeat. "It's been tough. I didn't see it coming, and it's something we've talked about for six weeks. I'm going to try to find a way to do the best I can to manage the roster I have and be positive."
Molitor, who finished third in the balloting for American League Manager of the Year last year, has the support of Twins general manager Terry Ryan, who said he deserves more of the blame than his manager.
"I'm in this with him, we're joined at the hip," Ryan said. "Nobody is pointing fingers around here. I've got to do a better job. The club's got to do a better job. It starts with my chair. I'm aware of that. I take that as serious as anything because I'm the one who makes the decisions."
Molitor met with Ryan before the series opener against the Blue Jays on Thursday to discuss the state of the team, and said he has a strong relationship with Ryan.
"We're both kind of realists," Molitor said. "We like to deal with facts. Terry and I did get a chance to talk about the issues and some strategy. We're always looking at roster things. But it's been an open book between us. It's a good give and take and a lot of respect even though we're facing tough circumstances."
Molitor has remained even-keeled throughout Minnesota's struggles, and added that he's not going to change his personality and become someone he's not. Ryan said he's pleased Molitor is staying true to himself, but knows it hasn't been easy.
"He's got a grasp of what exactly is going on because he's living it," Ryan said. "Unfortunately for him, he's the one that's got to answer to it every day, before the game and after, and he has not lost his way. I've asked him to continue on with what he believes in, and I'm sure that he will."
Ryan said before the season he believed this team was a playoff-caliber club, and while this team has not come close to meeting expectations this year, he's still optimistic about the future.
"I'm guarded saying that, because obviously things have happened this year that have been unforeseen in a lot of our eyes," Ryan said. "I don't want to get blinded by what we're seeing, but we've got some good players that aren't up to their norm right now and we've got more coming. A few I've had to send back. We've got to stay the course and not get too far away from what we believe in."
Worth noting
• Shortstop Eduardo Escobar, on the 15-day disabled list since May 7, began a rehab assignment with Class A Advanced Fort Myers on Friday, starting at shortstop. Right-hander Kyle Gibson, on the DL retroactive to May 23 with a right shoulder strain, joined Escobar in Fort Myers and is scheduled to start on Sunday.
• Center fielder Byron Buxton was held out of the lineup at Triple-A Rochester on Friday with back spasms. Buxton, who hasn't played since Saturday, was expected to return Friday, but the Twins are being cautious.