Betts has knee surgery, likely ready for camp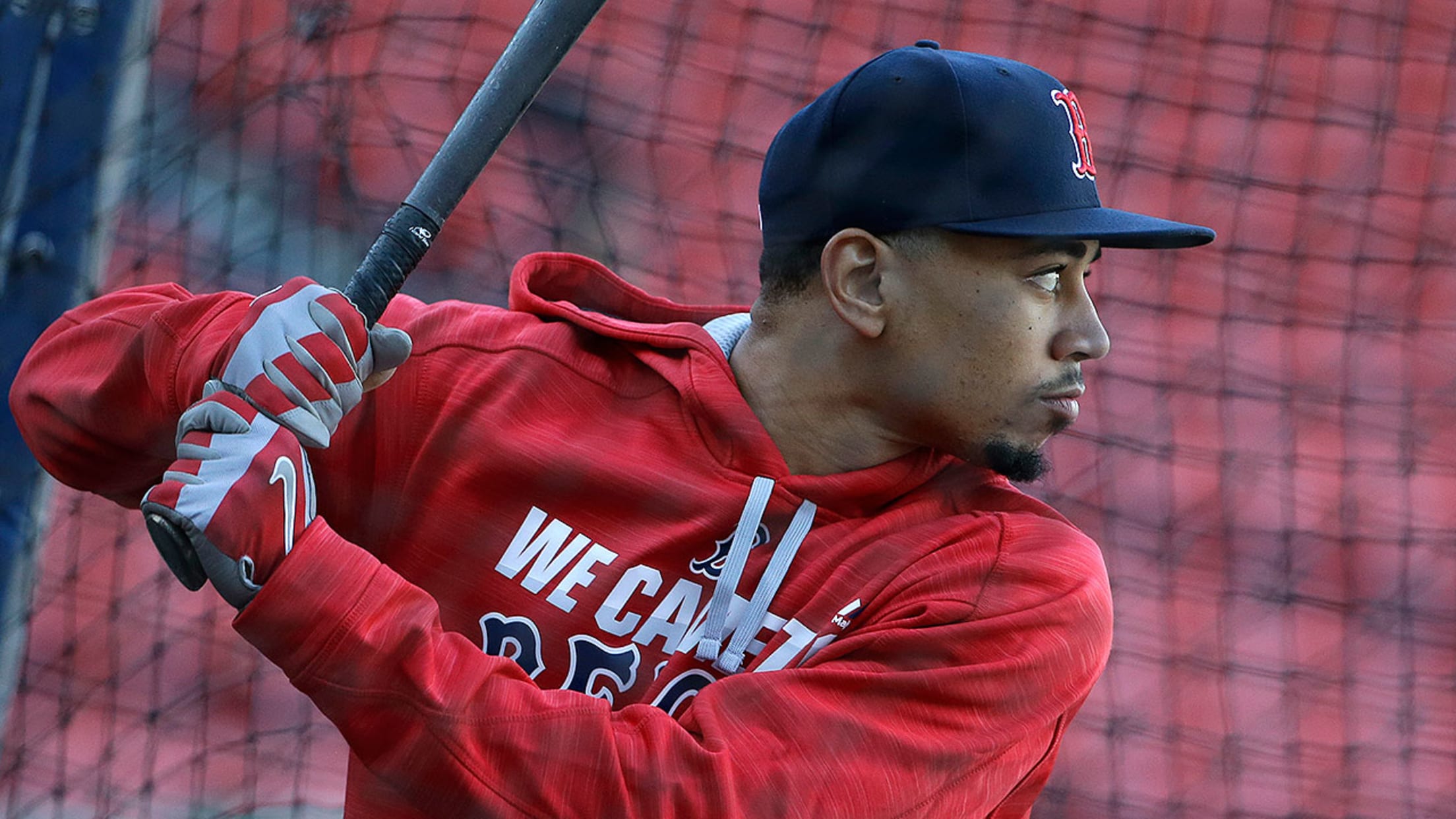 Mookie Betts batted .318/.363/.534 in 2016. (AP)
Mookie Betts underwent a successful right knee arthroscopy, chondroplasty and loose body removal on Thursday, the Red Sox announced Friday. The star right fielder is expected to be fully recovered by Spring Training.Betts just finished a breakout season for Boston that netted him his first career Gold Glove Award and
Mookie Betts underwent a successful right knee arthroscopy, chondroplasty and loose body removal on Thursday, the Red Sox announced Friday. The star right fielder is expected to be fully recovered by Spring Training.
Betts just finished a breakout season for Boston that netted him his first career Gold Glove Award and Silver Slugger Award this week. The 24-year-old is also a finalist for the Baseball Writers' Association of America American League Most Valuable Player Award, the winner of which will be announced Thursday.

Betts batted .318 for the Red Sox in 2016, with 31 home runs, 26 stolen bases, 113 RBIs and 214 hits, helping lead the Red Sox to the AL East title.
Betts' procedure on Thursday was performed by Red Sox head team orthopedist Dr. Peter Asnis at Massachusetts General Hospital.