Here are 15 offseason trade candidates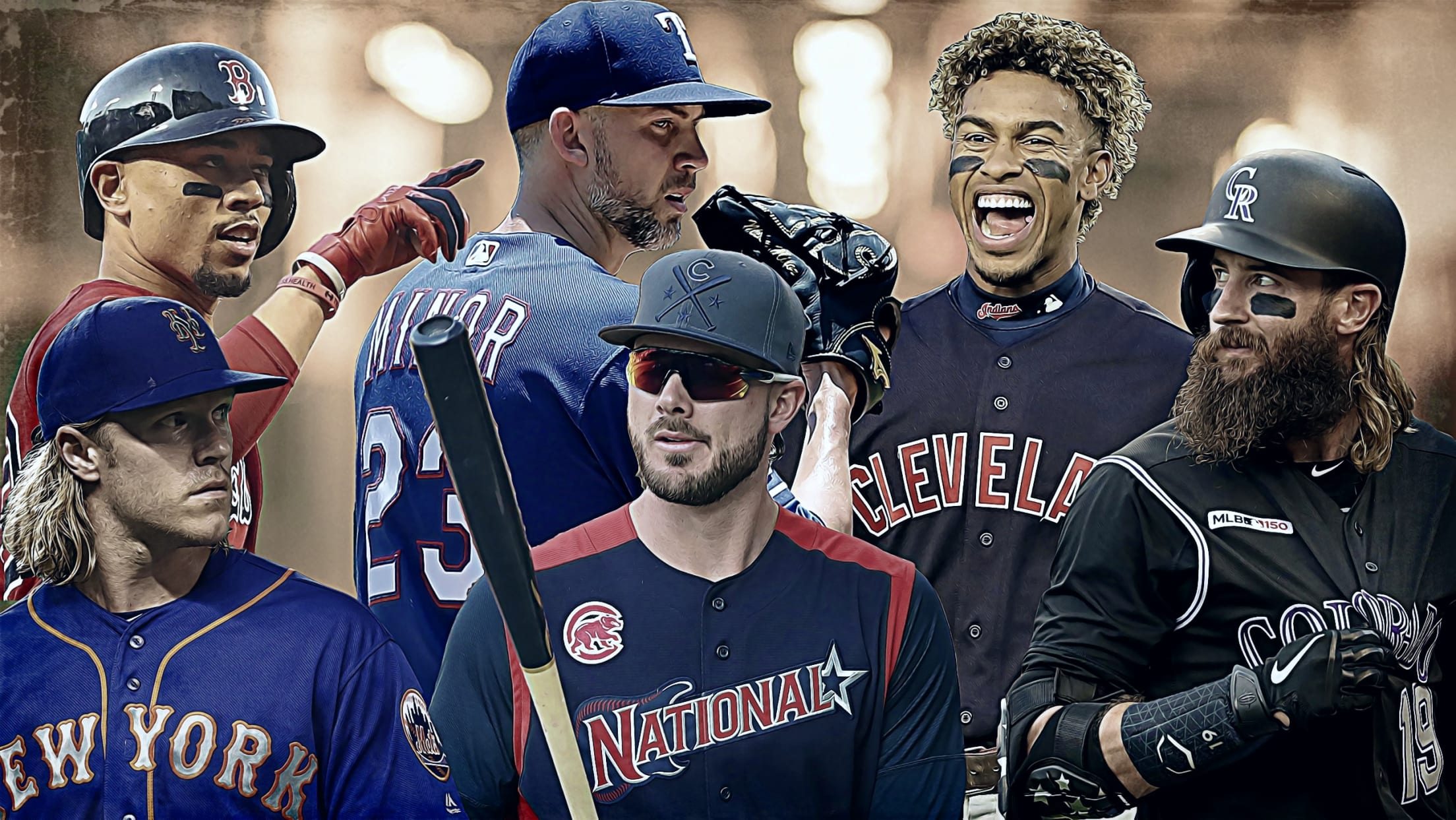 The first hard, true Trade Deadline that officially eliminated activity after July 31 provided the benefit of August clarity but the drawback of … no trades after July 31! So by the time the offseason arrives, fans of seismic swaps and executives itching to make a deal will all welcome
The first hard, true Trade Deadline that officially eliminated activity after July 31 provided the benefit of August clarity but the drawback of … no trades after July 31! So by the time the offseason arrives, fans of seismic swaps and executives itching to make a deal will all welcome the return of trade talk.
Thankfully, we don't have to wait until the offseason to concoct a list of trade candidates. Some of these are speculative, many won't move at all (sorry), but here are 15* notable names that are sure to be bandied about in the coming months.
*There are actually more than 15 mentioned. In the cases of teams having multiple trade chips, we'll list the most interesting guy in bold before discussing the others.
Mookie Betts, OF, BOS (free agent after 2020)
The most likely scenario is that all this Betts banter will prove to be much ado about nothing, because finding a franchise-altering package for a one-year rental position player who will be making well north of $20 million next year is difficult in today's market. But given the state of their farm and their payroll, if the Red Sox can't extend Betts, they have to listen on him.
Boston could also hear offers for J.D. Martinez, if he doesn't opt out of his contract, though he has another opt-out after 2020 that complicates matters.
Francisco Lindor, SS, CLE (after 2021)
Probably another one who leans toward the unlikely realm for now, but the Indians won't be able to keep their star shortstop when he reaches free agency after 2021, and his arbitration price tag will rise considerably from the $10.85 million he made in '19. For a team that brought its payroll back in line with revenues, the clock is ticking on the Lindor era.
The Indians also have to decide whether to exercise their $17.5 million option on Corey Kluber, who struggled in his seven starts of 2019 before breaking his forearm and then injuring his oblique. Picking up the option and shopping Kluber is a possibility, though it's hard to say what the market would be after his lost year. Moving closer Brad Hand, on whom Cleveland has two years of control, is another possibility.
Kris Bryant, 3B/OF, CHC (after 2021)
Cubs executive vice president and general manager Jed Hoyer recently made the front office's most pointed public comments yet about the frustration with this current core not living up to its dynastic potential. Bryant is only under control another two seasons, and as a Scott Boras client, he seems inclined toward testing the open market. Chicago has raided its farm system in recent years, and a Bryant trade -- even more than a managerial change -- could be the kind of shakeup the team seems to need.
Kyle Schwarber will also be two years from free agency, and he could be dangled.
Noah Syndergaard, RHP, NYM (after 2021)
If you write a list of trade candidates and don't include Syndergaard, did it even happen? Thor has turned it up a couple notches in the second half, and he has big value with two years of team control remaining. The Mets have to determine their identity after last year's bold offseason led to another year with a flair for the (mostly) wrong kind of drama.
More realistically, New York will look into what it can recoup for closer Edwin Díaz.
Felipe Vázquez, LHP, PIT (after 2021, with'22 and '23 club options)
The Pirates resisted temptation to trade Vazquez, who is under affordable control through 2023, at the Deadline, and they could do that again. But an organization in need of a refresh after two straight abysmal second halves can't afford to ignore any good offers for the volatile commodity that is an elite closer.
Starling Marte is another potential Pittsburgh trade chip. Pittsburgh has reasonable team options on him for 2020 and '21.
Mike Minor, LHP, TEX (after 2020)
With the Rangers retaining Minor despite their midseason freefall from the playoff race, moving into a new ballpark and having already had some dialogue about an extension, don't hold your breath waiting for him to move into your favorite club's rotation on the heels of his impressive 2019. But until or unless an extension with Texas is completed -- and with reliable pitching help so scarce right now -- we can't totally rule out the possibility of a trade. Minor is currently only signed through 2020.
Whit Merrifield, 2B/OF, KC (after 2022, with '23 club option)
Merrifield's versatility, consistency and cost control would make sense in so many places. And Kansas City is not really one of those places, because Merrifield's age (30) might not align with the Royals' competitive timetable. So there will be inquiries yet again, but senior vice president of baseball operations and general manager Dayton Moore has maintained an unreachable price tag on Merrifield to date.
The Royals will likely try to move what's left of the Ian Kennedy deal ($16.5 million for 2020).
Kirby Yates, RHP, SD (after 2020)
Yates was claimed off waivers in April 2017. Over the past two seasons, he has a 1.74 ERA and 0.92 WHIP in 120 appearances. This is a (pending free agent) stock the Padres might sell high on.
Clint Frazier, OF, NYY (after 2023)
Some teams are spooked by Frazier's defense and personality, but the powerful swing is enticing, and the Yankees, overcrowded in the outfield, obviously discussed him at the Deadline. Those discussions could continue as the club looks for starting pitching help.
Robbie Ray, LHP, ARI (after 2020)
Some teams investigated Ray as a starter and others as a potential bullpen option at the Deadline. Ultimately, he stayed put. But with the D-backs in an overall state of roster transition, Ray's no lock to stay for his walk year.
Outfielder David Peralta is also a pending free agent, though he'll be coming off right shoulder surgery.
Matthew Boyd, LHP, DET (after 2022)
The Tigers put a prohibitive price tag on Boyd at the Deadline. Given his second-half regression this year, they'd have to come down considerably to get a deal done. With three years of control remaining, that feels unlikely. But the lefty is definitely a player of interest.
Ken Giles, RHP, TOR (after 2020)
Giles is another guy who nearly moved at the Deadline, but at the time, there were injury concerns that shelved a swap. Giles responded with a .567 opponents' OPS in eight August innings. He's a free agent at the end of 2020.
Mitch Haniger, OF, SEA (after 2022)
Haniger is entering arbitration for the first time. And that Mariners roster, as you know, is always in flux. Executive vice president and general manager Jerry Dipoto will be going through serious trade withdrawal by the time the offseason arrives.
Charlie Blackmon, OF, COL (after 2021, with '22 and '23 player options)
Blackmon is still a productive and valuable player, but the Rockies' top-heavy payroll is weighing them down. Moving a mid-30s outfielder with $43 million guaranteed over the next two years and another $31 million coming in player options for 2022 and '23 might be impossible in today's market.
Blake Treinen, RHP, OAK (after 2020)
Treinen's incredible 0.78 ERA in 68 appearances in 2018 earned him a bump to a $6.4 million salary in arbitration and make him a big enough name to merit mention here. But regression and a shoulder injury set in this season. The A's will almost certainly look to move him ahead of deciding whether to non-tender him.