Majority of Padres' coaches expected to return
Club has begun search for hitting coach after departure of Zinter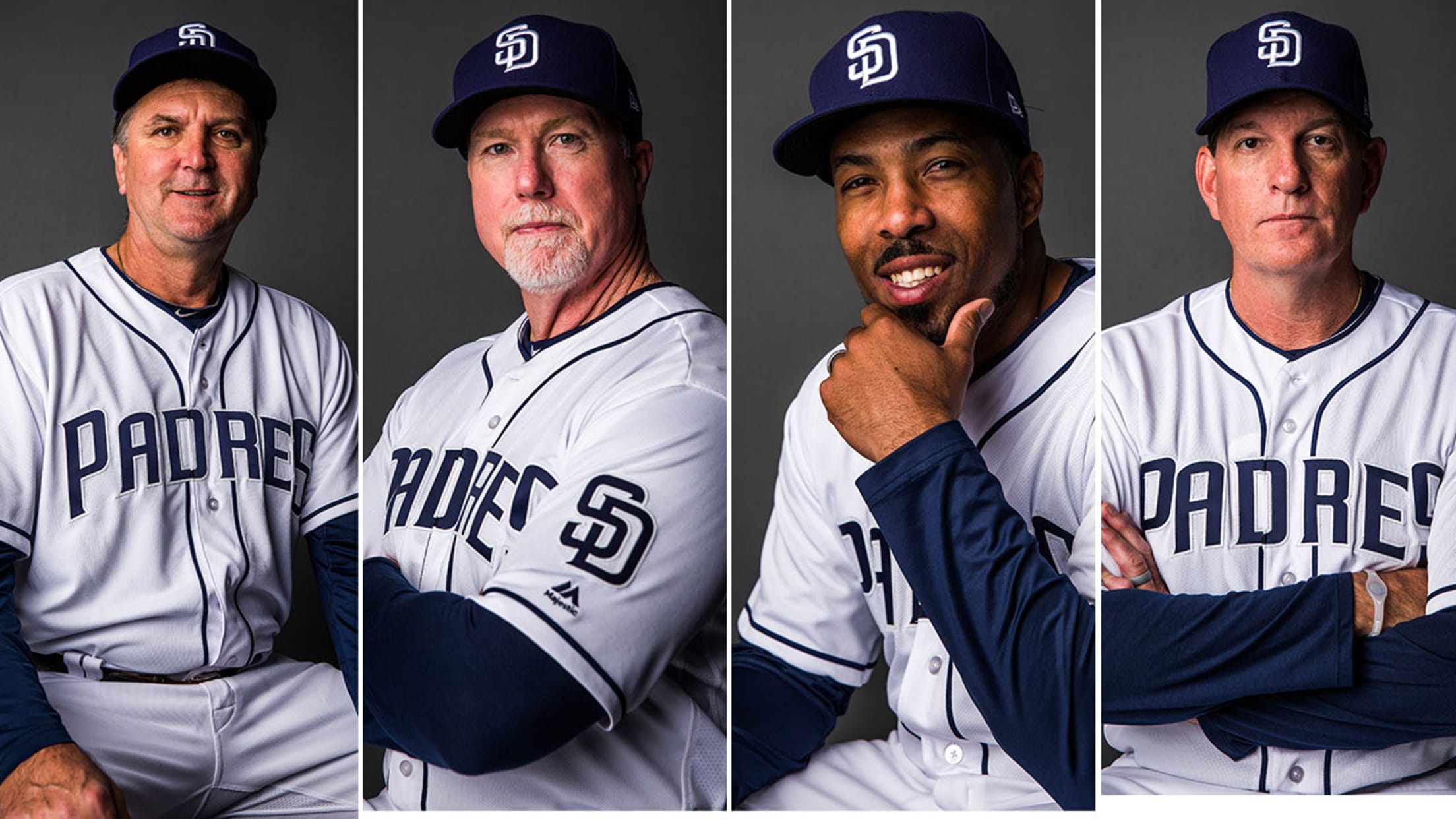 Glenn Hoffman (left), Mark McGwire, Johnny Washington and Darren Balsley (right) are all set to return to the Padres next season. (Getty)
SAN DIEGO -- The majority of the Padres' coaching staff is expected to return for the 2018 season, with two notable absences.San Diego is still looking for a replacement for hitting coach Alan Zinter, who was let go in September. Meanwhile, infielders coach Ramon Vazquez will not return either, leaving
SAN DIEGO -- The majority of the Padres' coaching staff is expected to return for the 2018 season, with two notable absences.
San Diego is still looking for a replacement for hitting coach Alan Zinter, who was let go in September. Meanwhile, infielders coach Ramon Vazquez will not return either, leaving one further vacancy on manager Andy Green's staff.
The news means bench coach Mark McGwire, pitching coach Darren Balsley, third-base coach Glenn Hoffman and first-base coach Johnny Washington are all expected to return next season, though the club has not formally announced as much.
Vazquez, who played three seasons for the Padres as an infielder from 2002-04, spent one season on Green's staff.
Meanwhile, the Padres' search for a hitting coach continues. The club already has interviewed five candidates -- including Red Sox hitting coach Chili Davis on Wednesday. No decision has been made yet, but a Padres source noted it's a near certainty that the club's choice will come from that pool of five candidates.