Realmuto grateful for mother's early support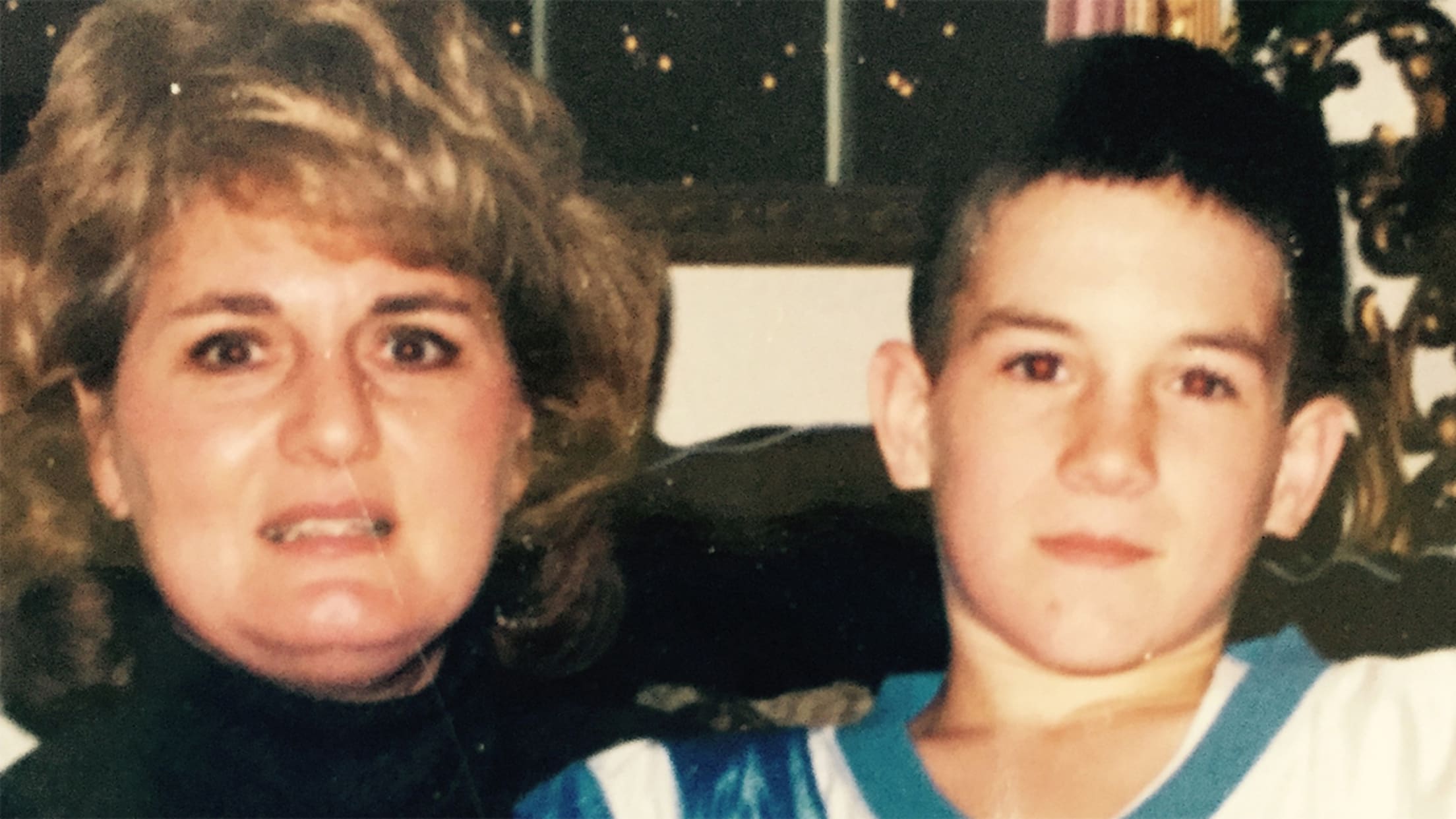 J.T. Realmuto's mother, Margaret, watches his games from home in Oklahoma. (J.T. Realmuto)
MIAMI -- As a multi-sport athlete growing up in Del City and eventually Midwest City, Okla., Marlins catcher J.T. Realmuto was continually on the go. Whether or not he was playing baseball, his mother, Margaret, was by his side."My dad always coached my older sisters in softball, and I was
MIAMI -- As a multi-sport athlete growing up in Del City and eventually Midwest City, Okla., Marlins catcher J.T. Realmuto was continually on the go. Whether or not he was playing baseball, his mother, Margaret, was by his side.
"My dad always coached my older sisters in softball, and I was the youngest," Realmuto said. "So my mom always got stuck with me, dragging me to the ballpark in Little League. Going to basketball games, football, she was the one always taking care of me."
• Shop Mother's Day gear
Now that Realmuto is one of the top catchers in the Majors, Margaret watches all of his games on television at home in Oklahoma.
Realmuto's mother and father, David, were on hand for their son's big league debut on June 5, 2014, at Tampa Bay. That day, they saw Realmuto go 2-for-4 with three RBIs.
"It was a very special moment, actually, being able to share it with her," the 26-year-old said.