Rangers, Triple-A Nashville reach 4-year pact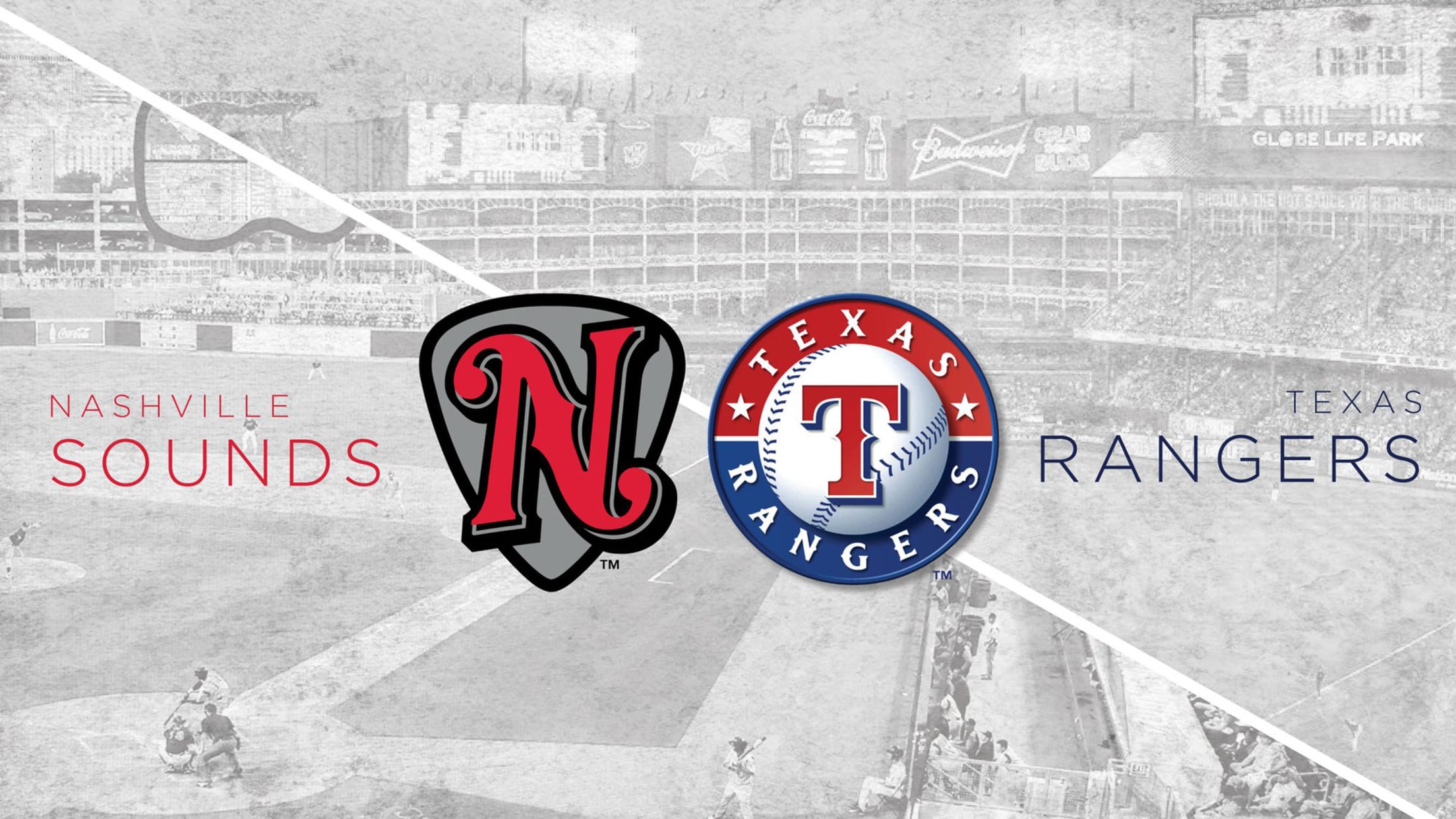 ARLINGTON -- The Rangers have entered into a four-year working agreement with the Triple-A Nashville Sounds, the two clubs announced on Tuesday. A formal press conference is planned on Thursday in Nashville, Tenn.The arrangement runs through 2022. The Sounds replace the Round Rock Express, the Rangers' Triple-A affiliate for the
ARLINGTON -- The Rangers have entered into a four-year working agreement with the Triple-A Nashville Sounds, the two clubs announced on Tuesday. A formal press conference is planned on Thursday in Nashville, Tenn.
The arrangement runs through 2022. The Sounds replace the Round Rock Express, the Rangers' Triple-A affiliate for the past eight years.
"The Texas Rangers are very pleased to enter into this four-year player development contract with the Nashville Sounds," said Texas Rangers co-chairman and managing partner Ray Davis. "Led by Frank Ward and Adam Nuse, the Sounds are one of Minor League Baseball's top organizations.
"The Sounds have received incredible fan support as the franchise finished fourth in Minor League Baseball in overall attendance with over 600,000 fans attending games at beautiful First Tennessee Park in downtown Nashville in 2018. For a number of reasons, this became a very attractive location for our Triple-A club and we look forward to a productive relationship with the Sounds."
The Rangers worked hard to get an agreement with Nashville after it became obvious that Round Rock would sever its relationship and go with the Astros. The Rangers were attracted by Nashville's relatively close proximity to Texas and the outstanding ballpark. First Tennessee Park was opened in 2015 and is considered a state-of-the-art facility.
"I love it," Rangers pitcher Austin Bibens-Dirkx said. "It's a pretty good pitcher's park and an awesome city. Nashville is one of my favorite cities. To have a team in Nashville affiliated with the Rangers is a good thing. I haven't seen the home side, but what I have seen on the visitors' side, everything there is pretty darn good."
There were five Triple-A cities whose Major League working agreement expired this year. Nashville had been affiliated with Oakland, but the Athletics are moving to Las Vegas. The Astros were a natural for Round Rock Express because of the close link with owner Nolan Ryan and his family.
That left San Antonio, Fresno and Nashville. San Antonio was desirable because of location, but that stadium was opened in 1994 and is far behind First Tennessee Park as far as amenities. The Rangers weren't keen on Fresno because of the distance.
"The Nashville Sounds front office has a great reputation of taking care of its players, and we believe this is a tremendous opportunity," said Rangers general manager Jon Daniels. "I think our players and development staff will enjoy playing and working in an environment with first-class facilities and an exciting game atmosphere."
Nashville is just the Rangers' third affiliate in the past 37 years. The Rangers were in Oklahoma City from 1983-2010. Prior to that, the Rangers had six different Triple-A affiliates in 11 years: Denver, Spokane, Sacramento, Tucson, Charleston and Wichita.
Sampson to keep pitching
Manager Jeff Banister confirmed that right-hander Adrian Sampson will make two more starts before the end of the season. Sampson, who has allowed three runs in 10 2/3 innings over his first two starts, is scheduled to pitch Sunday against the Mariners.
"He is showing the ability to pitch," Banister said. "His stuff plays up when he is able to locate and execute. As the game progresses, the stuff gets better. The mix is what he has success with. It's an intriguing look."
Rangers beat
• Joey Gallo remains day-to-day with a bruised toe on his right foot. The Rangers expect him to play before the end of the current homestand.
• The Rangers' 3-0 loss on Monday ended a streak of 106 home games without being shut out. The Rangers were the only Major League team that hadn't been shut out in their home park this season.
• Isiah Kiner-Falefa has thrown out 32 percent (7-for-24) of attempted basestealers this season. That's the 11th best among American League catchers with at least 30 games played.