National PLAY Campaign visits SunTrust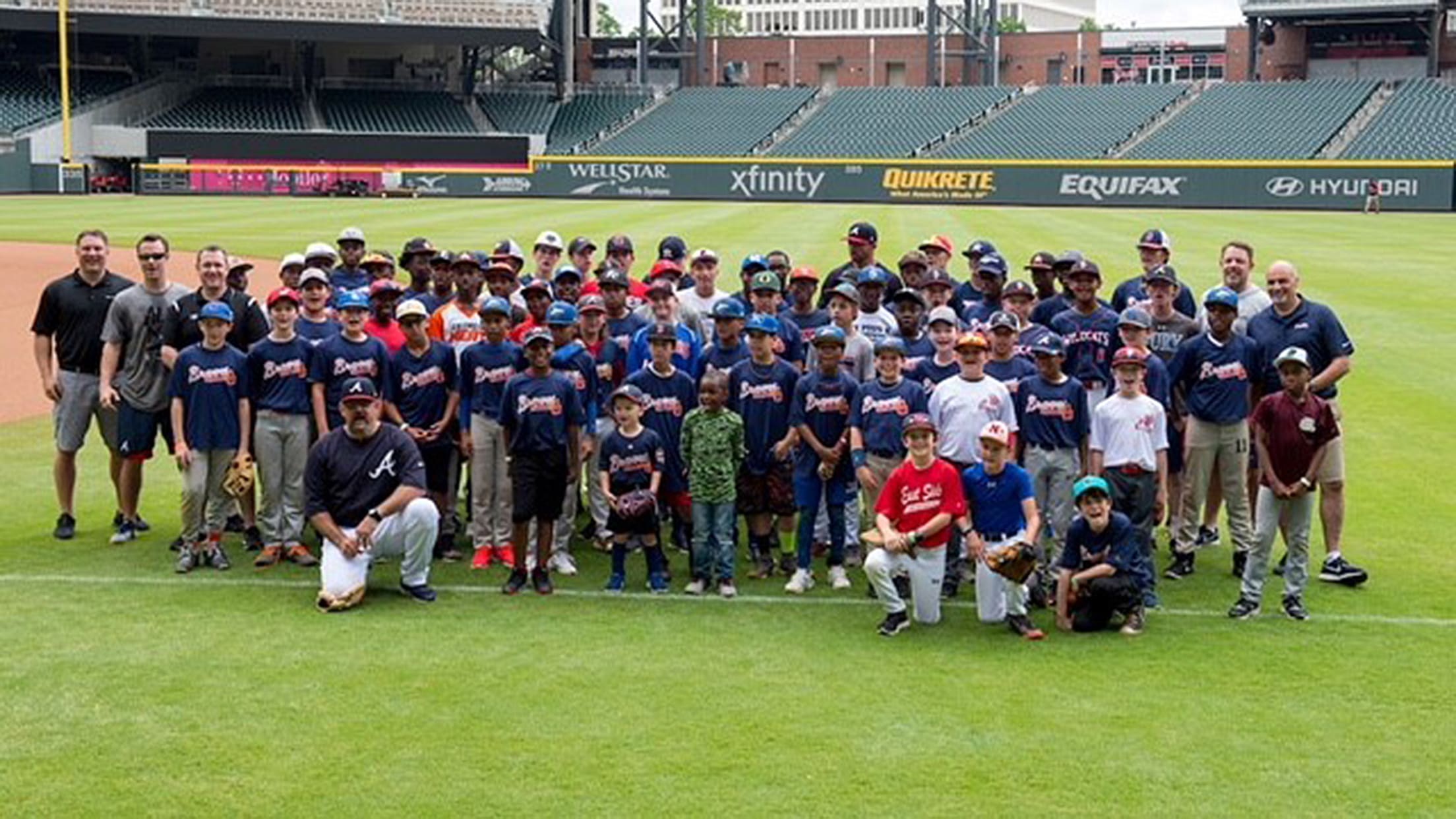 ATLANTA -- Left-handed reliever Jesse Biddle represented the Braves as the 2018 National PLAY Campaign stopped at SunTrust Park on Wednesday morning to promote the importance of children living a healthy and active lifestyle."It was something I wasn't too familiar with, but I was really glad to be out there
ATLANTA -- Left-handed reliever Jesse Biddle represented the Braves as the 2018 National PLAY Campaign stopped at SunTrust Park on Wednesday morning to promote the importance of children living a healthy and active lifestyle.
"It was something I wasn't too familiar with, but I was really glad to be out there with all of the kids," Biddle said. "They had fun and hopefully learned something that will help them down the road."
PLAY (Promoting Lifetime of Activity for Youth) was created by the Professional Athletic Trainers Society in 2004 to raise awareness about children's health issues and the obesity epidemic in the U.S. The campaign is supported and funded by Major League Baseball Charities, the Taylor Hooton Foundation and the Henry Schein Cares Foundation.
Approximately 120 Atlanta-area kids attended the event, participating in some baseball activities and visiting stations that focused on healthy eating, injury prevention, strength and conditioning, and education about the dangers of illegal performance- and appearance-enhancing drugs.
"Everybody was running around and having fun," Braves head athletic trainer George Poulis said. "It was good to see the kids experience something like this."
In addition to Biddle and Poulis, director of performance Andrew Hauser and catching coach Sal Fasano represented the Braves. Tavis Piattoly of the Taylor Hooton Foundation and Eric Kearns of the Henry Schein Cares Foundation were also present.
Mark Bowman has covered the Braves for MLB.com since 2001.