Nats call up Voth, send A. Adams to Triple-A
Righty provides long-relief option in first trip to Majors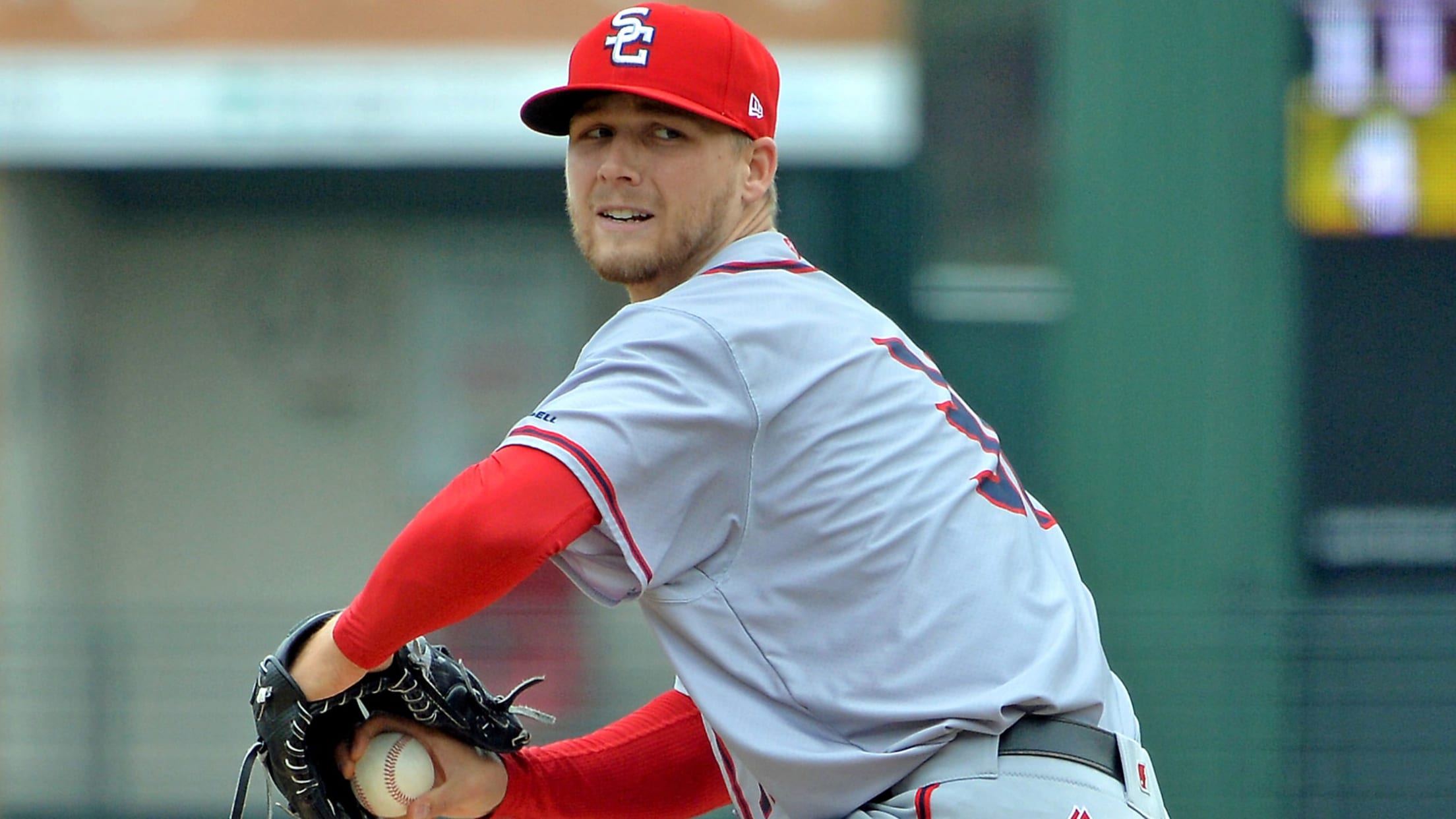 WASHINGTON -- This Spring Training, right-hander Austin Voth knew he was as close as ever to his first big league callup. He needed to only look at the radar gun, where his fastball velocity had returned to the low 90s after a puzzling dip last season."This year's been different," Voth
WASHINGTON -- This Spring Training, right-hander Austin Voth knew he was as close as ever to his first big league callup. He needed to only look at the radar gun, where his fastball velocity had returned to the low 90s after a puzzling dip last season.
"This year's been different," Voth said after receiving that call Sunday from the Nationals, who needed a long option out of the bullpen. "I feel a lot stronger, a lot more confident in myself this year than last year, in previous years. My velo's back up. I can command the zone like I did in the past. So I'm definitely a lot more confident."
In a corresponding move, Washington optioned righty Austin L. Adams to Triple-A Syracuse.
Voth has spent parts of six seasons in the Minors, and in four games at Triple-A this season, he is 1-0 with a 0.96 ERA over four starts.
His worst year was easily 2017, when a fastball that dropped as low as 85 mph contributed to a 4-12 record and 5.94 ERA across three tiers of Minor League ball.
"It was weird because my arm wasn't hurting at all," Voth said. "It was just kind of odd. Nobody knew what to do to, how to help me. They focused on mechanics and that didn't work."
The 25-year-old eventually turned to Cressey Sports Performance in the offseason, a gym in Jupiter, Fla., where he says they helped him fix "a couple deficiencies I had in my body."
The results when camp broke were immediate.
"I could notice it in spring for sure," Voth said. "And then my command started to come around in Syracuse."
Ian Quillen is a contributor to MLB.com based in Washington.