Espinosa will stick to playing spring road games
Nationals infielder having trouble seeing the ball well at Space Coast Stadium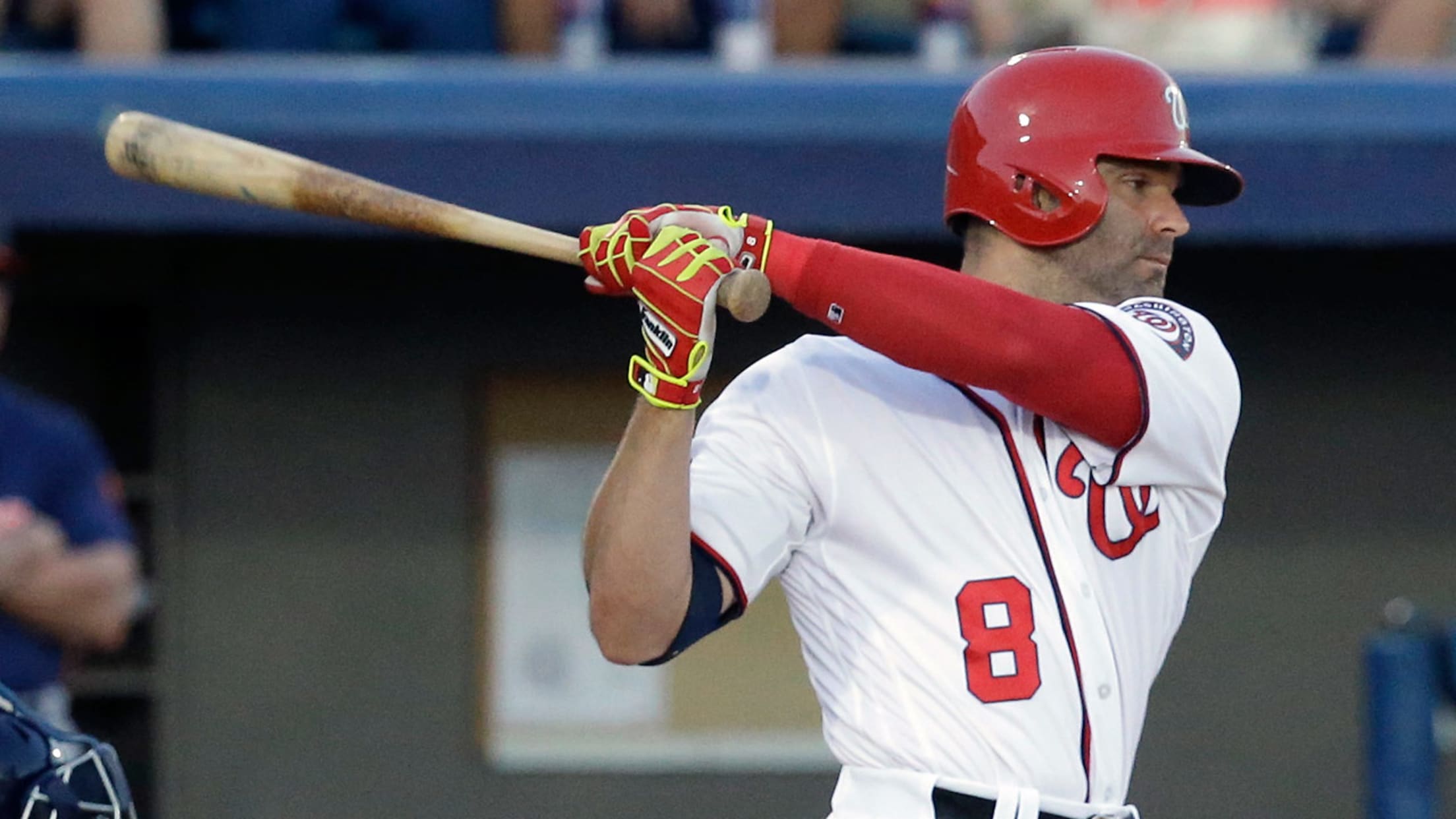 Danny Espinosa is slated to play his next Grapefruit League game on Friday against the Marlins in Jupiter. (AP)
VIERA, Fla. -- When the Nationals are playing spring home games, second baseman Danny Espinosa has been playing in Minor League camp. It turns out he can't see the ball well at Space Coast Stadium, according to manager Dusty Baker.Baker said Espinosa will play with the big league team while
VIERA, Fla. -- When the Nationals are playing spring home games, second baseman Danny Espinosa has been playing in Minor League camp. It turns out he can't see the ball well at Space Coast Stadium, according to manager Dusty Baker.
Baker said Espinosa will play with the big league team while it's on the road, with the next away game Friday against the Marlins in Jupiter. Espinosa is off to a slow start this spring, going 3-for-25 with 10 strikeouts.
• Spring Training:Schedule | Tickets | Gear
"He will be with Double-A and Triple-A and get some at-bats [over the next two days]," Baker said.
Over the years, players have complained about the batter's eye at Space Coast Stadium. It's not wide enough for the hitter in the batter's box.
"If a right-hander is on one side of the mound and he throws, the ball comes outside of the [batter's eye]," said Ryan Zimmerman. "Instead of having the [green] wall behind it, there's the sky, which is not conducive to hitting -- a white ball coming out of a light blue sky. That's Spring Training everywhere. There are a lot of fields that way. "
In other news, Nationals left-hander Oliver Perez returned from the World Baseball Classic qualifier and was expected to pitch Wednesday and Thursday against the Yankees and Cardinals, respectively. Perez pitched for Mexico in the qualifier.