Offseason checklist: Nats' needs and moves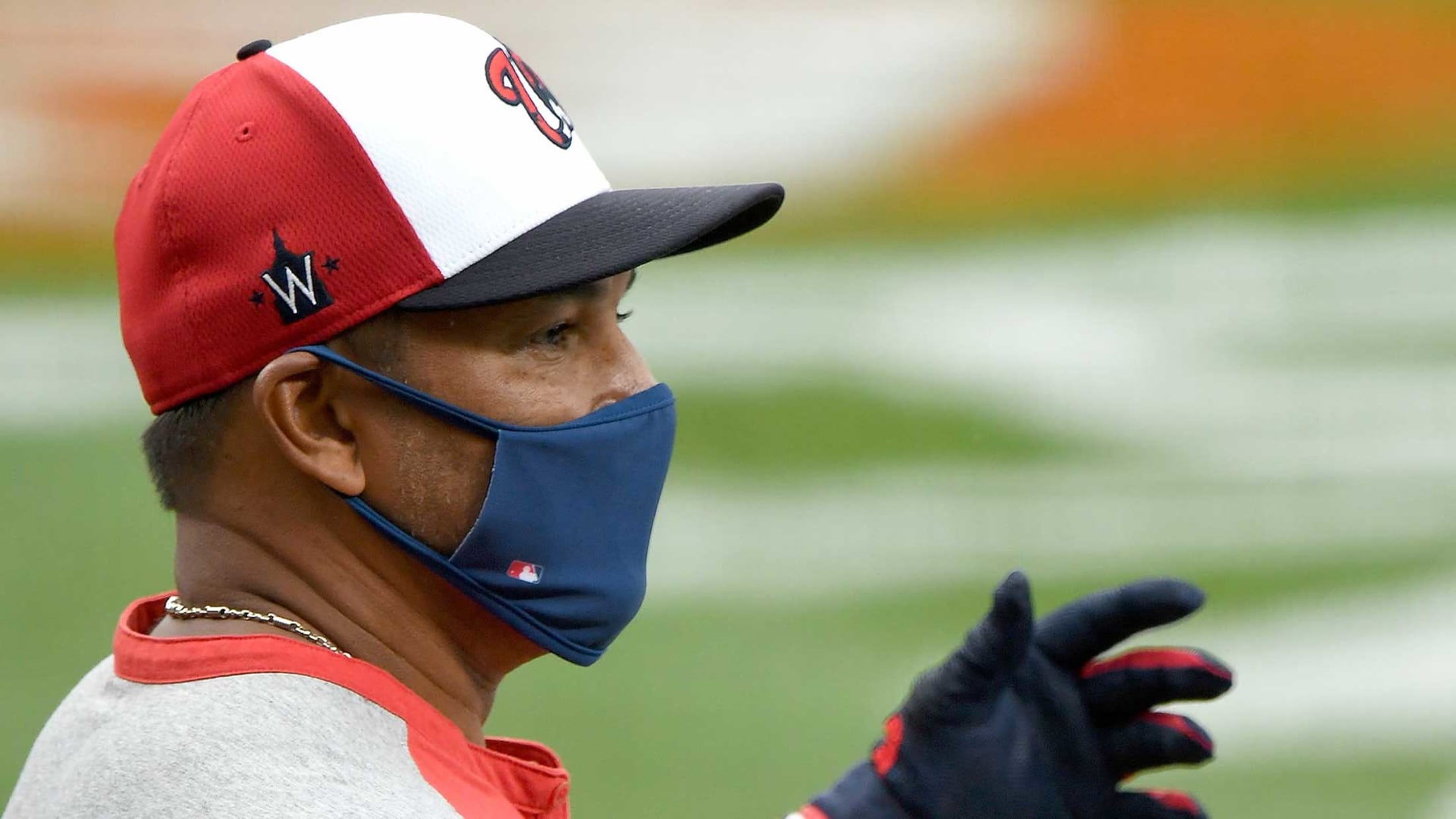 One year removed from their first World Series championship, the Nationals are looking to build a roster this offseason to return to contention. Washington finished the 2020 season at 26-34, and did not make the playoffs to defend its title. • Hot Stove Tracker While the majority of the club
One year removed from their first World Series championship, the Nationals are looking to build a roster this offseason to return to contention. Washington finished the 2020 season at 26-34, and did not make the playoffs to defend its title.
While the majority of the club from 2019 returned this year, the roster could look very different following this offseason. There are several areas for the team to address over the winter, and new faces from outside the organization could be added to fill those roles.
BIGGEST NEEDS
Starting rotation
Max Scherzer and Patrick Corbin are locked in for 2021, and Stephen Strasburg is expected to be healthy for the start of next season. That leaves question marks surrounding the Nos. 4 and 5 spots filled this year by Aníbal Sánchez and Austin Voth. The Nats declined their club option on Sánchez, and Voth struggled his first season as a full-time starter. Joe Ross could step into one of those roles. He had emerged as a top candidate for the fifth starter before electing not to play in '20, and he since has been added back to the 40-man roster. Will Voth get another opportunity to improve next season? Did Erick Fedde make a case while filling in for an injured Strasburg? Or will the Nats bring in new arms to round out their rotation?
Outfield
The Nationals declined their club option on Adam Eaton, and if he doesn't return, shaping the outfield with Victor Robles and Juan Soto is not as clear-cut as just adding another right fielder. Toward the end of this season, the team took a look at the left fielder Soto in right. That change would open up new possibilities if the Nats pursued a left fielder versus a right fielder, and different players would become fits in the trade and free-agent market. (Check out this list of the top free agents at each position.) With Soto trying out right, the Nationals also got to see Andrew Stevenson in left for an extended period of time. If they were to shift Soto across the outfield, Stevenson proved to be a solid left-handed option already in house -- he ended the season with a 12-game hitting streak.
Catcher
The veteran tandem of Yan Gomes and Kurt Suzuki could be coming to an end. Suzuki, 37, is a free agent heading into his 15th season. He could return to Washington on a new deal, or the Nationals could tap into their system and turn to Tres Barrera, their No. 19 prospect, per MLB Pipeline. There is a contrast in experience, though. Barrera, 26, only has appeared in two games on the Major League level. It will be intriguing to see how free-agent catcher J.T. Realmuto sets the tone at the position this offseason.
First base
First base predominantly was manned this season by Eric Thames and Asdrúbal Cabrera (47 games combined), with Howie Kendrick also playing six games. Cabrera is a free agent, and the Nats declined the club portion of the mutual options for Kendrick and Thames, leaving a big "what's next" at the position. Thames could return, and Kendrick is weighing if he wants to play for a 16th Major League season. The Nats also have to address the free agency of veteran Ryan Zimmerman, who had been tabbed as a rotating first baseman before electing not to play this season. The question is if the team will opt for another defensive combination, like they had planned for in 2020, or if they will check out the market to bring in a new addition at the position.
MOVES MADE
Nov. 20: Selected contracts of Yasel Antuna and Joan Adon
The Nationals protected infielder Antuna, their No. 12 prospect, and right-hander Adon, their No. 16 prospect, from the 2020 Rule 5 Draft by adding them to their 40-man roster.
Nov. 18: Signed Sam Clay
Clay, a 27-year-old left-hander, is looking to make his Major League debut after spending seven seasons in the Twins organization. Clay led the Minors with a 71.3 percent ground-ball rate in 2019, and he has allowed only one home run since the start of the '17 season (188 2/3 innings).
Oct. 30: Selected contract of Steven Fuentes
Ranked as the Nationals' No. 26 prospect, per MLB Pipeline, the right-hander joined the 40-man roster for the first time since signing with Washington as a non-drafted free agent in 2013.
Oct. 28: Declined 2021 club options for Eaton and Sánchez
Both veterans expressed an interest in playing next season and returning to the Nationals.
Oct. 28: Declined club portion of 2021 mutual options for Kendrick and Thames
Kendrick is weighing his options of retirement vs. playing a 16th Major League season.
Oct. 22: Re-signed Josh Harrison
Harrison and the Nationals agreed to a one-year contract worth $1 million with a possible $250,000 in incentives.