Nats played 'OK Blue Jays' for Toronto's 'home' opener
A taste of home on the road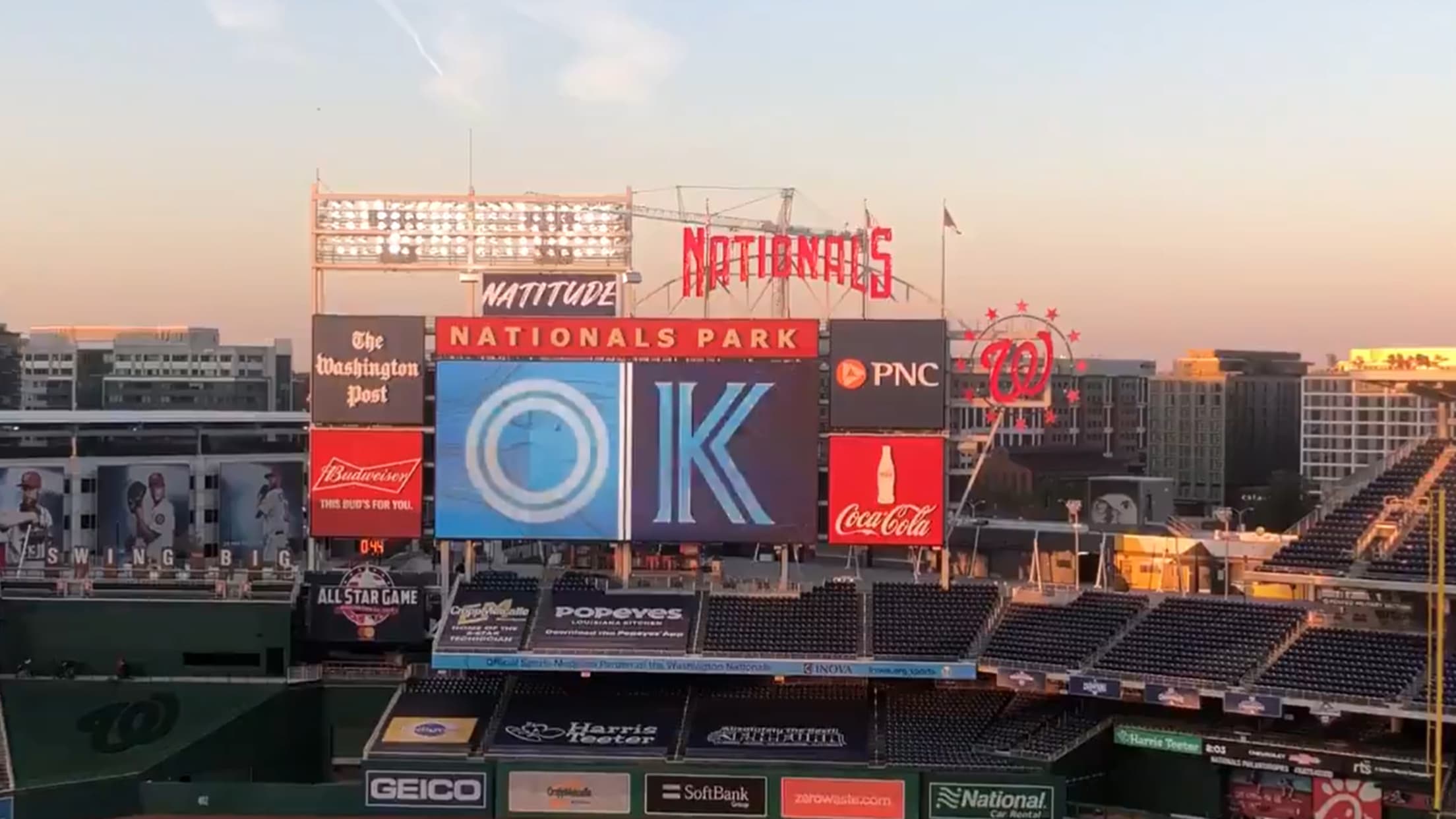 The Blue Jays had one of the more bizarre home openers in team history on Wednesday night (yes, even stranger than when they nearly missed their franchise debut because of snow). Because of the ongoing coranavirus pandemic, the Blue Jays will be playing most of their home games at the
The Blue Jays had one of the more bizarre home openers in team history on Wednesday night (yes, even stranger than when they nearly missed their franchise debut because of snow).
Because of the ongoing coranavirus pandemic, the Blue Jays will be playing most of their home games at the team's Triple-A park, Sahlen Field, in Buffalo, N.Y., this season. But as they wait for the field to be upgraded and ready for them to move in, the team played their first "home game" of the season against the Nationals in Washington on Wednesday night.
All the pieces were there for a classic opener as top prospect Nate Pearson and his blazing fastball matched up against three-time Cy Young winner Max Scherzer. Still, it was missing that local Toronto flavor.
So, the Nationals did what they could to make the Blue Jays feel at home and cued up "OK Blue Jays" -- the song played at every game in the Rogers Centre -- in the seventh inning:
Like a true home game, #BlueJays songs being played between innings. pic.twitter.com/okTDXD6C3B

— Jessica Camerato (@JessicaCamerato) July 30, 2020
Unfortunately for Jays fans, the song wasn't enough to help them walk-off at someone else's ballpark and the Nationals won 4-0 in 10 innings.
Maybe they should have asked for the team's first anthem that was commissioned by the club in 1977. That surely would have done it.
Michael Clair writes for MLB.com. He spends a lot of time thinking about walk-up music and believes stirrup socks are an integral part of every formal outfit.