Nats recall reliever Martin to take Stras' spot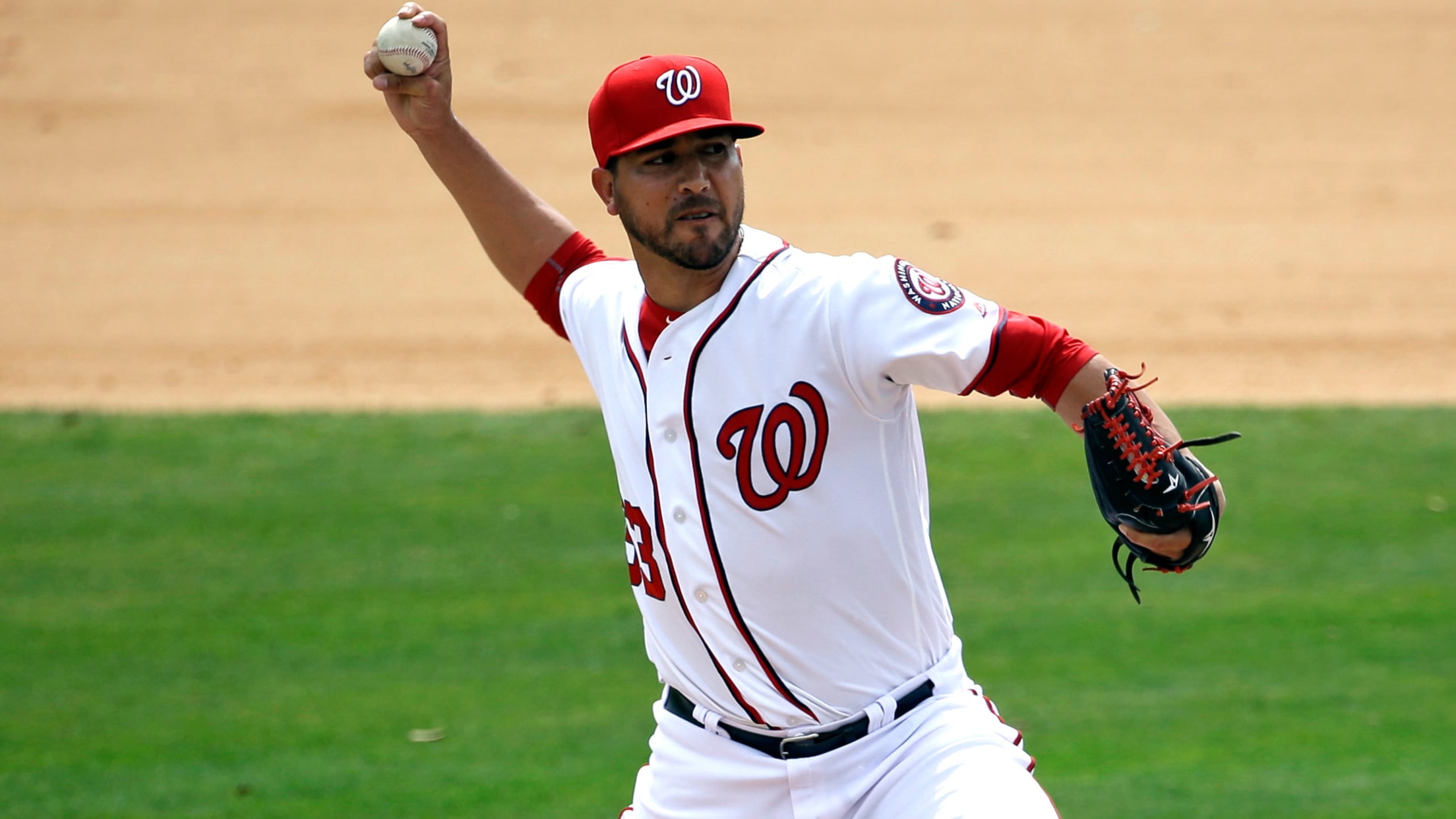 Rafael Martin pitched to a 6.57 ERA in 13 appearances over two stints with the Nationals in 2015. (AP)
The Nationals on Monday recalled right-handed reliever Rafael Martin from Triple-A Syracuse as a corresponding move to Stephen Strasburg going on the disabled list.Strasburg was scratched from his second scheduled start Sunday in Milwaukee with an upper back strain, which he said is tied to popping two ribs out of
The Nationals on Monday recalled right-handed reliever Rafael Martin from Triple-A Syracuse as a corresponding move to Stephen Strasburg going on the disabled list.
Strasburg was scratched from his second scheduled start Sunday in Milwaukee with an upper back strain, which he said is tied to popping two ribs out of place during a recent weight room session. Strasburg called the incident "some kind of freak thing." His disabled-list placement is retroactive to June 16.
Martin, 32, is a career reliever who has played seven seasons in the Minors. He has a 4.40 ERA in 29 appearances for Syracuse this year. His 14 saves rank second in the International League.
Martin pitched to a 6.57 ERA in 13 appearances over two stints with the Nationals last season, when he made his MLB debut.
Strasburg is 10-0 with a 2.90 ERA in 14 starts this season, and he is in the midst of a franchise record 13-game winning streak.