Nationals to extend safety netting down lines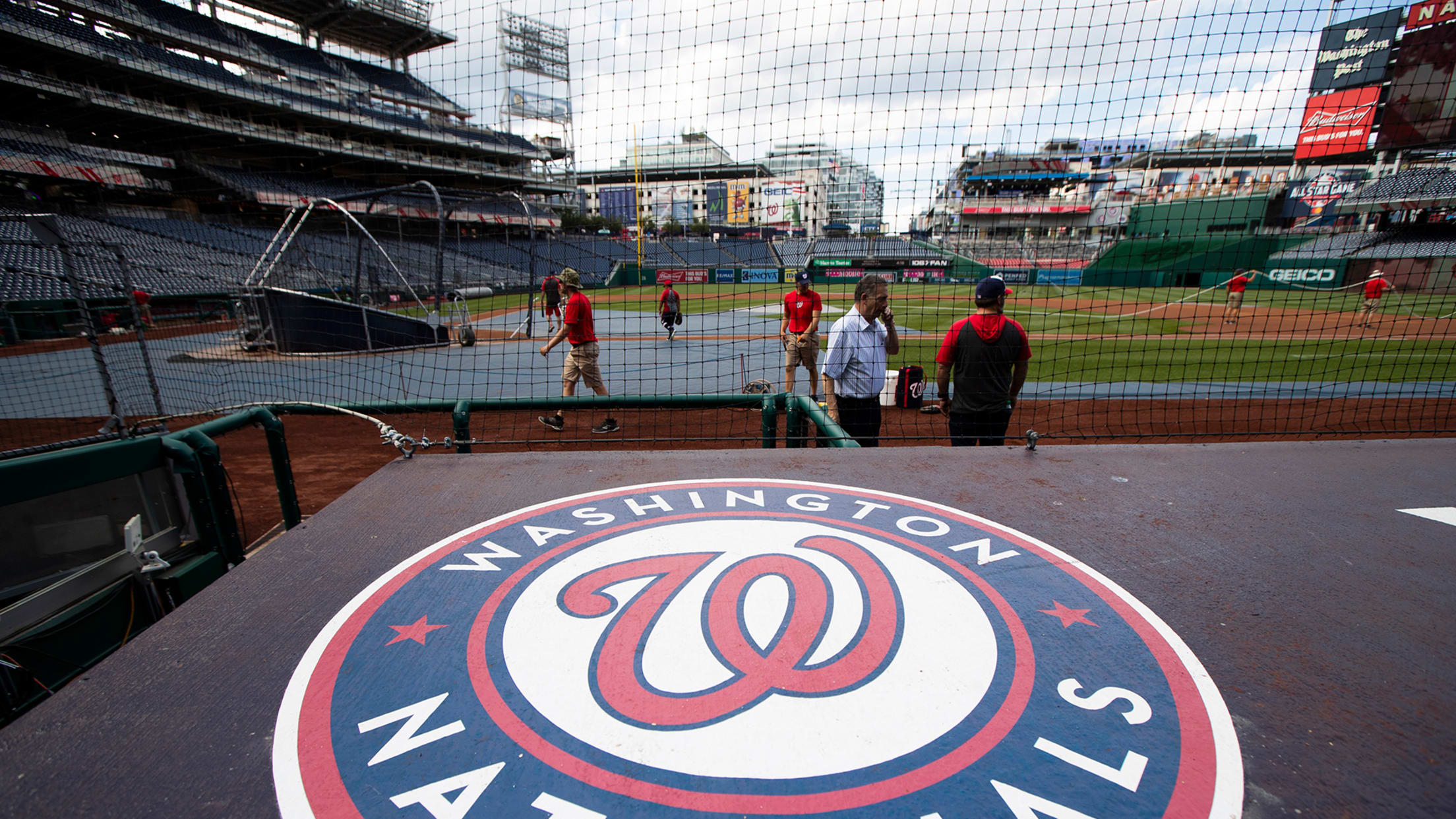 WASHINGTON -- The Nationals will install additional protective netting at Nationals Park during the All-Star break, the club announced Thursday afternoon, becoming the latest team to extend the netting with an eye toward fan safety. The new netting will extend down the line and end just short of the right-
WASHINGTON -- The Nationals will install additional protective netting at Nationals Park during the All-Star break, the club announced Thursday afternoon, becoming the latest team to extend the netting with an eye toward fan safety. The new netting will extend down the line and end just short of the right- and left-field foul poles.
Plans to implement the netting began a few weeks ago, after Nationals principal owner Mark Lerner saw the incident in the Cubs-Astros game on May 29, in which a foul ball off the bat of Albert Almora Jr. struck a 4-year-old girl.
Earlier in the week, the White Sox announced plans to extend the netting at Guaranteed Rate Field "as soon as possible." The Rangers are expected to have extended netting further into the outfield when the new Globe Life Field opens next year. The Tigers extended the netting at Comerica Park into the outfield in March.
Nats closer Sean Doolittle has been an active proponent of extended netting.
"I think it's unrealistic to say, 'Oh, you should just pay attention to the game,'" Doolittle said. "Come on, man. We've created this experience for fans, and I think we have an obligation to make sure that they stay safe."
Baseball should absolutely extend the nets down the lines to protect fans. As new ballparks bring fans closer to the action, their safety should be a top priority. As players, we want fans to be able to safely & comfortably enjoy the game without fearing for their safety.

— Obi-Sean Kenobi Doolittle (@whatwouldDOOdo) May 30, 2019
Doolittle acknowledged that some fans worry increased netting will limit the interaction between fans and players, but he said players are aware they will have to make more of an effort going forward. However, he likened it to the way hockey players and fans are still able to interact at games, with players often tossing memorabilia over the glass into the crowd. The new netting installed at Nationals Park will be designed so that certain sections over each dugout can be raised pregame to foster fan interactions.
Maybe we could install netting in a way that would still allow foul pop ups to enter the seats so fans could get a souvenir from the game? As players, we'd find new ways to interact with fans, probably similar to hockey players interacting w fans on the other side of the glass.

— Obi-Sean Kenobi Doolittle (@whatwouldDOOdo) May 30, 2019
Ultra Cross Knotless Dyneema will be installed at Nationals Park, replacing the existing netting behind home plate. The Nats say Knotless netting offers a higher degree of transparency than a traditional net.
"As somebody that watches the vast majority of games behind a screen or chainlink fence, I promise you, you get used to it really, really quickly," Doolittle said. "It doesn't hinder your view at all. ... I promise you that you can still see the game, and after five minutes, you don't even notice that it's there."
Zimmerman set to begin rehab assignment
Zimmerman is expected to begin a rehab assignment with Double-A Harrisburg on Friday. Zimmerman, who is recovering from plantar fasciitis in his right foot, started running the bases recently -- one of the final steps in his recovery before he is ready to return to game action.
Zimmerman, who has not played since April 27, acknowledged he still has some hurdles to clear, and will need the rehab appearances to see how the foot responds over the course of nine innings. But he did say he felt close to being ready to return.
"Things have gone good the last few days, which is encouraging," Zimmerman said. "So yeah, I would say close is safe to say."