Walker 'honored' to work with Hooton Foundation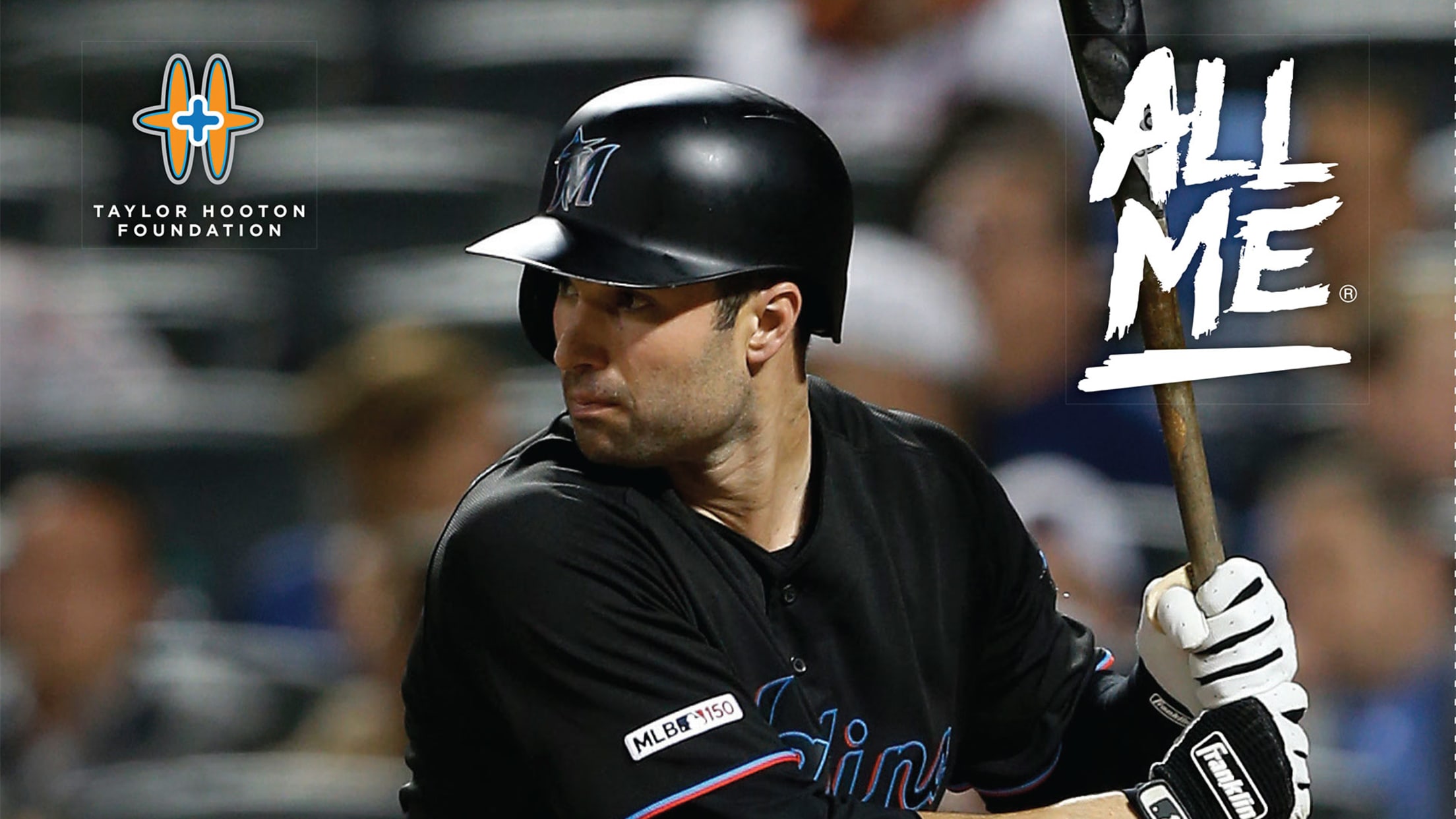 MIAMI -- Neil Walker is acutely aware of the importance of the Taylor Hooton Foundation. As a player with the Pirates, Mets, Yankees and now Marlins, Walker is a long-time member of the nonprofit organization that is dedicated to educating North America's young people about the dangers of anabolic steroids
MIAMI -- Neil Walker is acutely aware of the importance of the Taylor Hooton Foundation.
As a player with the Pirates, Mets, Yankees and now Marlins, Walker is a long-time member of the nonprofit organization that is dedicated to educating North America's young people about the dangers of anabolic steroids and other appearance- and performance enhancing drugs. He fully supports the friends and family of Taylor Hooton, for whom the foundation was formed in 2004 after his untimely death at 17 years old following his use of anabolic steroids.
"I've been involved with it for several years now," Walker said. "Obviously I think it's important, especially to the youth and to bring awareness to the dangers of PEDs and steroids and playing the game the right way in all sports, really, but baseball in particular with the Taylor Hooton Foundation. I'm very honored to be a part of it as much as I can be.
"We all strive for a level playing field in the game of baseball. The things that they do outside of just being involved with Major League Baseball, going to schools and spreading the word and the message, are really important."
Walker is a member of the foundation's advisory board, a group of active players that now has a record 42 members, with at least one representative from each MLB team. This is the fourth straight season that the advisory board -- formed in 2014 and fully endorsed by Major League Baseball -- has included a representative from all 30 teams.
"Most of the stuff that we do is internal," said Walker, the lone Marlins' representative. "We see [the kids] a couple times a year and share our experiences, things like that. Some guys are more involved than others. Some guys have the opportunity, when the Taylor Hooton Foundation comes to town, to be involved and speak to groups of people. But I've been more of kind of an ambassador, as well as a lot of other guys, just more so on the side."
In addition to their participation in the public service ad campaigns since 2015, members of the advisory board also take part in educational activities in their local communities. Board members have also provided their input on the most effective ways to educate North America's young people about the dangers of anabolic steroids and other appearance- and performance-enhancing substances.
To date, the Taylor Hooton Foundation has spoken to and educated nearly 2 million people. It has a Latin American outreach and travels throughout the Caribbean, speaking to thousands of RBI (Reviving Baseball in Inner Cities) athletes, coaches and parents in partnership with Major League Baseball. The THF introduced a new eLearning program in 2014 -- narrated by Bob Costas -- to Little League Baseball that is offered to its 1 million adult coaches and other volunteers.
"The Taylor Hooton Foundation is simply overwhelmed by the support that these elite athletes and Major League Baseball provide to send such an important and positive message to our young people that they, too, can accomplish all of their dreams without the use of these dangerous and often illegal substances," Taylor Hooton Foundation president Donald Hooton, Jr., said.
Worth noting
Jon Berti was a late scratch from the Marlins' lineup against the Mets on Sunday at Marlins Park. The center fielder has a left oblique strain and is listed as day to day.
"He's a little sore today," manager Don Mattingly said. "But we feel like he's going to be fine."
Rosell Herrera took Berti's spot in center field, batting in the No. 8 hole.
Jorge Alfaro's injury isn't expected to keep him out of the lineup. The Marlins catcher left Saturday's game in the fourth inning after a collision at second base on a steal attempt.
"He looks pretty good," Mattingly said. Alfaro confirmed that with a thumbs-up sign in the clubhouse prior to the series finale with the Mets, a game in which Alfaro was not scheduled to start anyway.
Tuesday is most likely the target date for his return.
"That'd be the hope," Mattingly said. "I think if we had to in an emergency, he'd be able to play today."