Cruz: 'We all follow [Clemente's] example'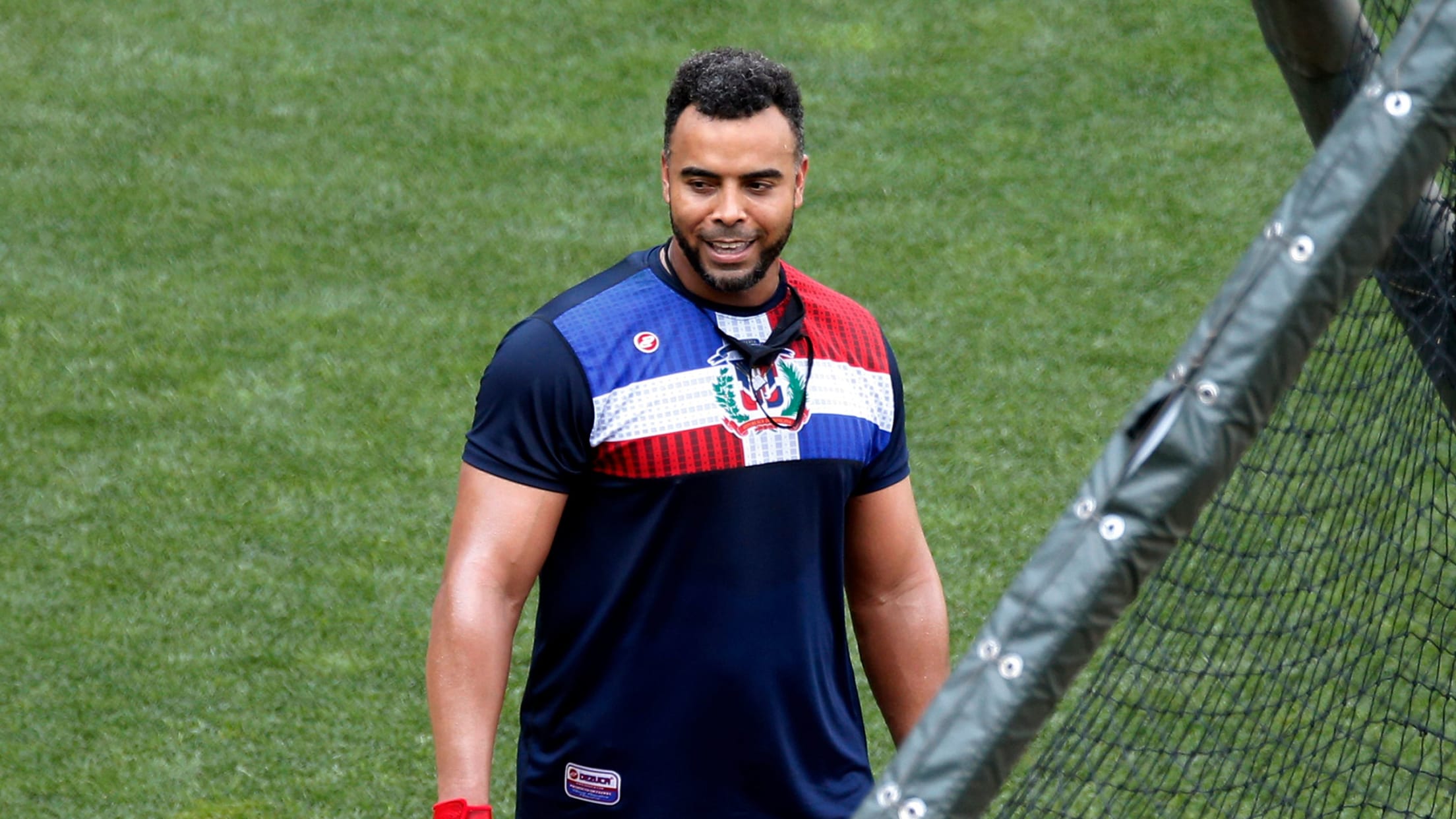 MINNEAPOLIS -- For those in Minnesota, Nelson Cruz is the 40-year-old slugger who seemingly has no aging curve as he clubs blast after tape-measure blast. For those in the Dominican town of Las Matas de Santa Cruz, he's literally a lifeline. Cruz remembers growing up surrounded by poverty in that
MINNEAPOLIS -- For those in Minnesota, Nelson Cruz is the 40-year-old slugger who seemingly has no aging curve as he clubs blast after tape-measure blast. For those in the Dominican town of Las Matas de Santa Cruz, he's literally a lifeline.
Cruz remembers growing up surrounded by poverty in that small community nestled deep in the northwestern corner of the Dominican Republic. No streets. No consistent electricity. No reliable water, police station, fire department, buses for students. He also remembers when he was 5 years old and he watched his dad come home from a long day of work as a teacher and go to meetings at night to help drive community projects.
"He tried to get parks and playgrounds for kids," Cruz said. "I always thought in my mind, 'When I have the chance to help, if I'm going to be able to do it, I will do it.' And thank God, I've been able to help my community."
Cruz doesn't need awards to tell him that he's been able to do that. All he needs to do is walk around the streets of Las Matas de Santa Cruz and see his philanthropic fingerprints all over the community that he still proudly calls home. The ambulance he donated is emblazoned with the phrase "Donado por Nelson Cruz" -- "Donated by Nelson Cruz." The fire truck has his jersey insignia emblazoned on the side.
Always an honor to be mentioned in same sentence as Roberto Clemente and to be nominated for his award is deeply appreciated. Honrado por la nominación. https://t.co/WUIiDaF4FX

— Nelson Cruz (@ncboomstick23) September 3, 2020
The medical clinic and police station are also his doing, along with equipment for the doctors and nurses, officers and firefighters and annual visits from medical professionals to provide clinical work for his community members.
Cruz was already named the recipient of the 2020 Muhammad Ali Sports Humanitarian Award as part of the ESPYs in June for his life-changing contributions to the community. He's now the Twins' nominee for the 2020 Roberto Clemente Award, given every year to the player who "best exemplifies the game of baseball, sportsmanship, community involvement and the individual's contribution to his team." Cruz doesn't do this work for the accolades, but he still holds them dear.
"It's telling me that I'm doing the right thing," Cruz said. "It's telling me that I have to keep pushing forward for what's best for my community. My community definitely looks totally different from what it was before. We're all getting better, but we still have needs."
The work never ends, because Cruz is always looking towards what's next.
Cruz and his Boomstick23 Foundation earned a $100,000 grant with the Muhammad Ali Award, and he plans on putting that money towards a new computing center aimed at teaching young athletes technical skills to supplement their education and prepare them to have productive lives even if their athletic careers come to an early end. Cruz has already picked out a plot of land for the complex and plans to begin work in earnest during the offseason.
There's also a new ambulance on the way for his community, because the old one is showing signs of wear. Cruz is working with the Dominican government to do that, since his stature allows him to contact the president and government officials when he needs their help, too.
Muy agradecido de poder aportar mi granito de arena. @grupobocel pic.twitter.com/iUXjV1j83G

— Nelson Cruz (@ncboomstick23) April 28, 2020
All that work was in addition to the more timely matter at hand: Helping those without consistent income weather the ongoing COVID-19 crisis, which wasn't so bad in the Dominican Republic before the season started but had since escalated a bit once Cruz came to the United States for the season.
Though Cruz helped lead a $400,000 donation from MLB, the MLB Players' Association and the Players' Trust to battle food insecurity in the wake of the pandemic, he'd already been doing that work on his own, leveraging his family, his foundation and a local church with community ties to help more than 1,000 families.
"We reached out to those people and provided them food because at that time, the country was shut down, so most of those people lived by getting the money to eat the same day," Cruz said. "They were able to get food for their family. So we reached out to those people and provided them with food."
Cruz's family helped him access local factories to acquire rice and purchased chicken, milk and salami in bulk from supermarkets. They also worked with a supplier that provided pasta, chocolate chips, crackers and other goods aimed at simply putting basic dishes on the table. They all worked to prepare meal kits and distributed the food in three rounds of 400 families apiece.
Cruz has been recognized for his contributions aplenty, but as with most players from Latin America, the attachment of Clemente's name to this award holds special significance.
"I think all Latin players, we all follow his example," Cruz said. "We know how much he did for his community and even tried to bring comfort and bring help to all the people he loved in his life. We understand that and we know how important all of the community work is for us. Like I said, everything starts with him. He was the example for every Latin player to try to follow him."
At this stage of his career, Cruz has also long since become another example for young Dominican players to emulate -- not just in his preparation and career-long production, but also, more importantly, in his outsized off-field impact.
A notable example of that? Two weeks ago, Miguel Sanó started asking Cruz questions about how to mobilize donations and supplies for communities around his own in the Dominican Republic that were heavily impacted by Hurricane Laura, which made landfall near Santo Domingo as a tropical storm and buffeted the country with torrential downpours, flooding and power outages. Sanó, who proudly refers to Cruz as being like his "dad," provided food and beds to displaced families in an effort to give them some measure of comfort, even for a few days.
"He's watching, and without me telling him what to do, he asks me, 'Hey, should I do this? What should I do?'" Cruz said. "It makes me really happy that he does that. We should know that we have to do those things even when nobody tells us to. We should feel that responsibility that we need to help.
"God gave us the blessing to play this beautiful game and to be in a better situation than most of the families in the Dominican, so it's a beauty to be able to help."