Mariners acquire LHP Cortes from Yankees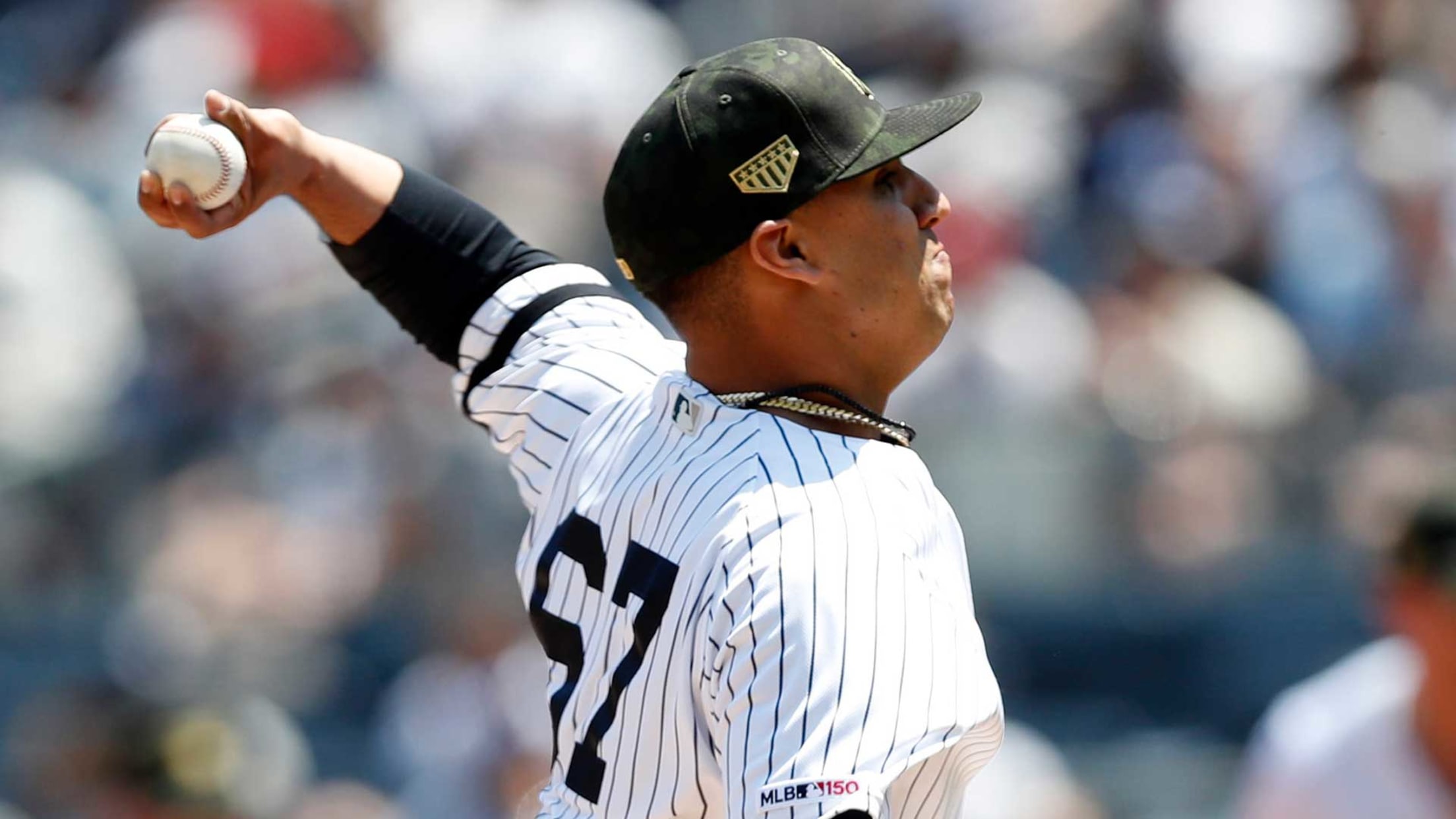 SEATTLE -- While it's been a pretty quiet offseason to date for the Mariners, general manager Jerry Dipoto broke the ice on Monday by acquiring left-hander Nestor Cortes Jr. from the Yankees in exchange for international slot money. Cortes, who will turn 25 on Dec. 10, posted a 5-1 record
SEATTLE -- While it's been a pretty quiet offseason to date for the Mariners, general manager Jerry Dipoto broke the ice on Monday by acquiring left-hander Nestor Cortes Jr. from the Yankees in exchange for international slot money.
Cortes, who will turn 25 on Dec. 10, posted a 5-1 record and 5.67 ERA in 33 games in 2019 as a long reliever for the Yankees. He also made one spot start in September.
"Nestor is a versatile lefty who can do a little bit of everything," Dipoto said. "He can start, he can relieve, he can give you those middle innings or even operate as an opener. He's got roughly all the pitches and a very deceptive style. He's not going to overpower you with velocity, but he has a really effective fastball quality and feel. He is an optionable young pitcher that gives us another flexible piece on our 40-man roster."
Seattle's 40-man roster is now at 36 players.
The Cuban native was drafted by the Yankees in the 36th round in 2013 out of Hialeah (Fla.) High School. The Orioles took him in the 2017 Rule 5 Draft and he made his Major League debut with Baltimore in 2018, but was returned to the Yankees after being designated for assignment.
Cortes threw at least two innings in 18 of his 32 relief outings for the Yankees in 2019 and had four outings of four-plus innings. He allowed 75 hits and 28 walks in 66 2/3 innings, with 69 strikeouts. In his lone start, Cortes gave up six hits and four runs (two earned) in 2 1/3 innings, taking a no-decision in a 12-11 loss at Detroit on Sept. 10.
Cortes gave up 16 home runs in his limited time with the Yankees, but Dipoto feels the youngster could benefit in that regard by getting out of Yankee Stadium and the hitter-friendly AL East parks.
"We do feel his Major League performance has probably been less successful due to what we think is an unsustainably high home run rate," Dipoto said. "So we take a guy who generally throws strikes and does miss bats and we think will benefit by moving west and pitching not just in our ballpark, but this division, and also provides us some flexibility at a time when we need it."