Inbox: Addressing all Castellanos deal angles
Beat reporter Jason Beck answers fans' questions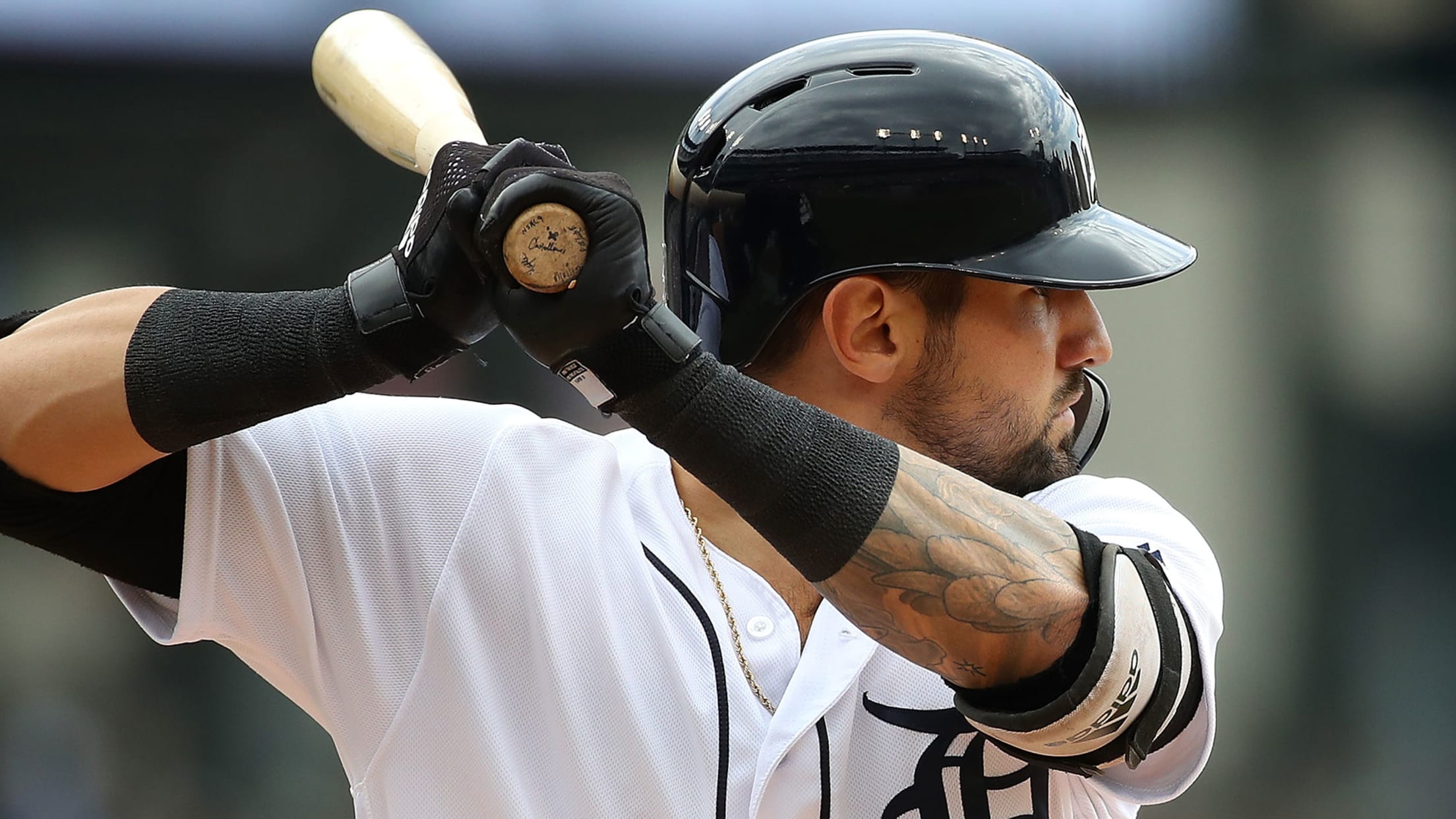 DETROIT -- It's time to dust off the snow and scrape off the ice to open the Inbox again as Spring Training approaches.
DETROIT -- It's time to dust off the snow and scrape off the ice to open the Inbox again as Spring Training approaches.
Odds Nick Castellanos gets traded before spring training? Odds it happens at the deadline?

— Maria ☻✞ (@Blastellanos_) January 30, 2019
Unless the market begins to move once Bryce Harper signs, or trade talks suddenly pick up, I would be very surprised if Nicholas Castellanos is traded by Spring Training. As general manager Al Avila said last week, the interest just hasn't been there so far, in part because of the stagnant free-agent market. There is a much better chance that the Tigers will trade Castellanos during the summer, depending on contenders' needs.
:: Submit a question to the Tigers Inbox ::
Last week, Al Avila made some really candid remarks about his efforts to trade Nicholas Castellanos. Is he giving rival GMs a huge advantage in negotiations or was that something that potential trade partners already knew?

— Dan Hogan (@DanHogan95) January 30, 2019
Most teams have known or sensed that for a while. Those that weren't sure could look at the Tigers' impetus to trade him and how many potentially interested clubs have filled their needs with somebody else (Braves with Nick Markakis and the Dodgers with A.J. Pollock) and get a sense of the market.
If Castellanos is traded before the season do they move Stewart to RF?

— zoobatz (@zoobatz) January 30, 2019
Doubtful, at least for this year. Christin Stewart has played 396 pro games in left field, compared to just 13 in right. I think the Tigers want to keep him in his comfort zone in left field for now, no matter what happens with Castellanos. If they eventually move him to right, I'd think they'd prefer to give him some time to adjust first. Even then, I'm not sure it would happen.
What are the chance the Tigers offer Nick a qualifying offer and he takes it. Don't see much of a trade chip for a bad OF DH type in last year of contract. Might be best to play it out for the draft pick

— Michael Siffer (@SifferMichael) January 30, 2019
That might depend on the type of season Castellanos posts this year. Avila has pointed to the possibility of a qualifying offer as a way to at least get a Draft pick back for Castellanos if they don't trade him. But the qualifying offer for this year's free agents was a one-year, $17.9 million contract, an amount that will likely go up next winter (the amount is the mean salary of the league's 125 highest-paid players). If Castellanos wanted to take such an offer, he could hold off on free agency for a year and still hit the market before his age-29 season. The risk would be hitting the market the same offseason that Mike Trout is potentially eligible for free agency. The top potential free-agent outfielders on next winter's market are J.D. Martinez (if he opts out of the final three years of his contract with the Red Sox) and Yasiel Puig.
Why would Castellanos agent want him traded before the season and be a FA with a QO attached?

— SLWilhelm (@SLealWilhelm) January 30, 2019
The preference expressed by agent David Meter in the Detroit Free Press for Castellanos to be traded before Spring Training was supposedly for on-field reasons, to give Castellanos a chance to go to camp with a new club, get adjusted to new surroundings and get past the trade speculation. But yes, Castellanos would still be eligible for a qualifying offer from that team, and if he turned it down and signed elsewhere as a free agent for more than $50 million, the signing team would have to give up a Draft pick at some level, depending on whether that team is over the luxury tax or receives revenue-sharing money.
By contrast, if Castellanos is traded anytime after Opening Day, neither the Tigers nor his new team would be able to make a qualifying offer, and any team could sign him as a free agent for any amount without giving up a Draft pick or any compensation.
Mind you, it's not the same impact it once was, because a team's top pick is always protected.
What do you think Gibson signing as soecial assistant to GM means? Any possible implications in the future of the manager position?

— Jason (@jumpinmurphy) January 30, 2019
While the announcement caught me by surprise, at least the timing of it, I think it mainly puts a title and definition onto some of the work Gibson has been doing the past couple years, though having him involved in personnel meetings will be new. I don't think it means anything in terms of managerial aspirations.
A quick check around the league suggests the setup of a broadcaster who's also a special assistant isn't all that rare. Bert Blyleven is a special assistant for the Twins while also serving as an analyst on Fox Sports North's Twins telecasts, as are Torii Hunter and Justin Morneau on occasion. Pedro Martinez and David Ortiz both do network TV -- mainly studio work -- while working as special assistants for the Red Sox.
When will we see the front office start pursuing free agents for more than just stopgap or midseason flip purposes? Could it happen next winter?
-- Mark S., Hanover, Pa.
Avila pointed to the offseason after the 2020 campaign when asked about this on the Tigers' Winter Caravan last week. That's when Jordan Zimmermann's contract expires, the payments on the Justin Verlander and Prince Fielder deals are done, and Miguel Cabrera's contract is the only long-term deal still on the books. I wouldn't expect Detroit to go on a spending spree like the days of old; the club wants to use free agents and trades to complement its young core, not create a core. But if the Tigers' young players progress to where they're a player or two away from potentially contending, they'll have the payroll space to do something.
Why don't we see the type of deals and trades with Avila that David Dombrowski made? It seems like Avila is not aggressive enough to go after some players. Seems like we see more of two- to-three-year-down-the-road prospects.
-- Ken, Hudsonville, Mich.
Two reasons: First, teams are more reluctant to give up top prospects who are on the cusp of the big leagues than they were a few years ago. Second, the Tigers don't have the type of players who will draw those deals, aside from maybe Michael Fulmer before his injuries the last couple years. The last was Verlander, a deal that brought back three prospects who weren't on the cusp of the Majors but weren't three years away either. If Daz Cameron makes his Major League debut at some point this season, he'll complete a faster-than-expected rise. Franklin Perez might have been on that type of track if not for his injuries last year. Jeimer Candelario made it to Detroit about a month after coming over in the Alex Avila/Justin Wilson trade.