Ahmed fractures wrist on rehab assignment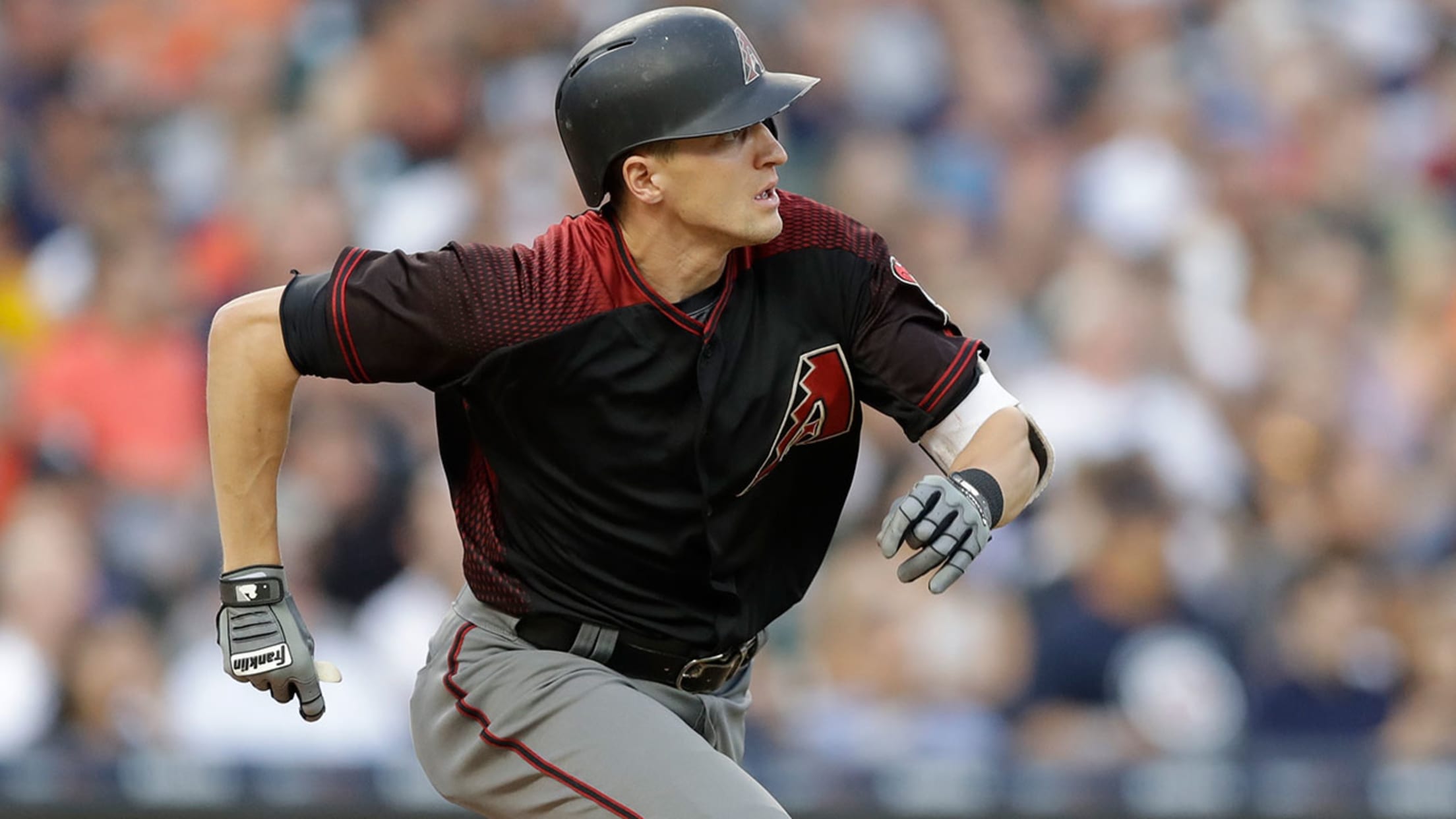 Nick Ahmed was nearing his return from a broken right hand when he was struck on the wrist on Sunday. (Carlos Osorio/AP)
Nick Ahmed's return from the disabled list will have to wait. The D-backs shortstop fractured his right wrist when he was struck by a pitch Sunday while rehabbing at Triple-A Reno. Ahmed is expected to miss an additional six to eight weeks, Arizona general manager Mike Hazen told the Arizona
Nick Ahmed's return from the disabled list will have to wait. The D-backs shortstop fractured his right wrist when he was struck by a pitch Sunday while rehabbing at Triple-A Reno. Ahmed is expected to miss an additional six to eight weeks, Arizona general manager Mike Hazen told the Arizona Republic. That timetable would sideline him until at least the postseason.
Ahmed was in the midst of a Minor League rehab assignment after suffering a fractured right hand in late June and was expected to rejoin the D-backs this week.
The Arizona Republic's report said the D-backs intend to to examine the trade market for shortstop help, but options are likely to be limited.
Ahmed hasn't played in the big leagues since June 27, when a 99-mph pitch by the Cardinals' Trevor Rosenthal fractured his right hand. He was batting .251/.298/.419 with six homers and 21 RBIs through 53 games prior to the injury.
"We all know the value that [Ahmed] brings," D-backs manager Torey Lovullo said last week. "He's a great leader and a great teammate. He has some incredible skills we definitely miss."