Ahmed determined to return this season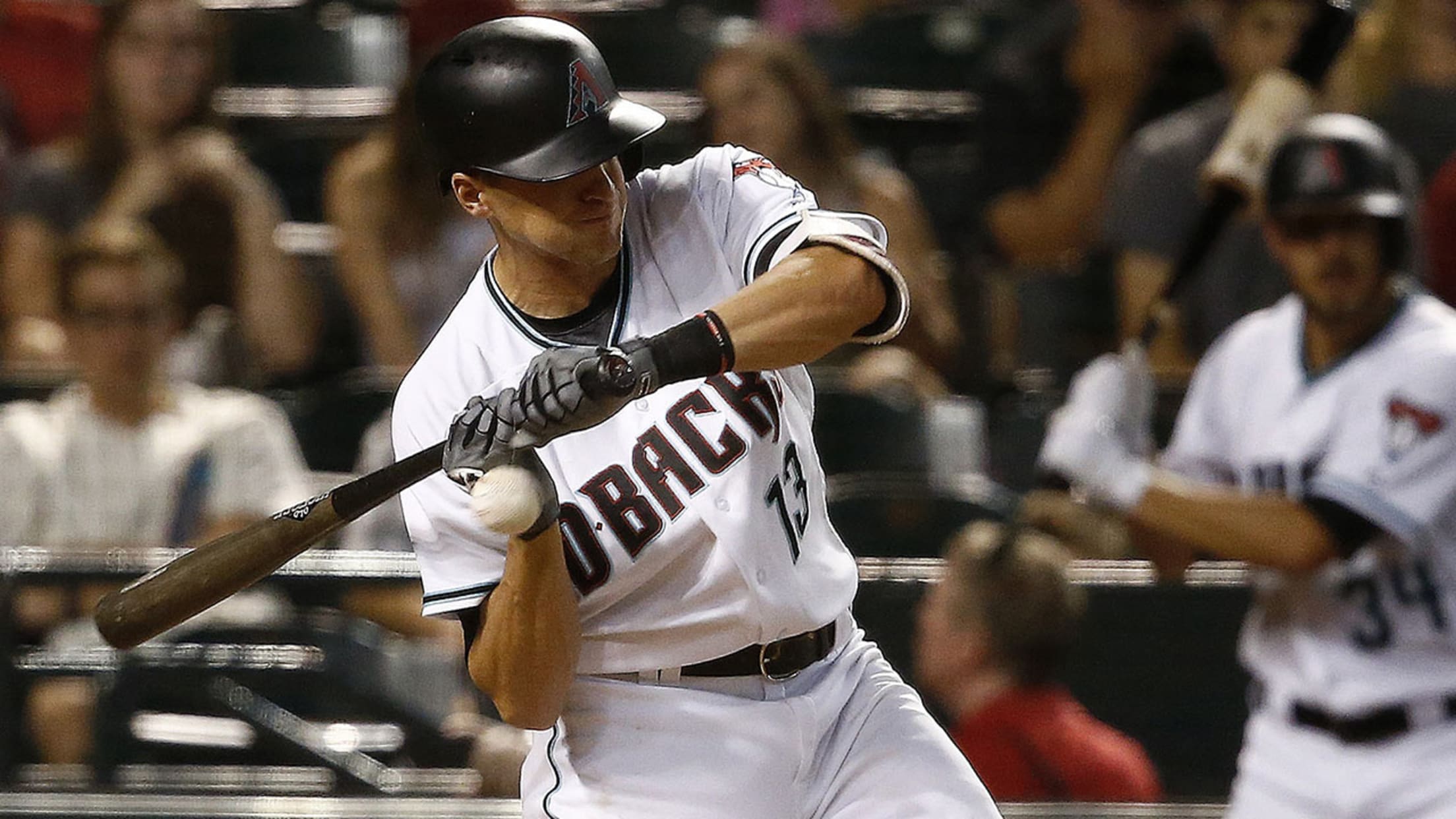 Nick Ahmed was almost ready to return from a broken hand suffered in late June. (AP)
PHOENIX -- After sustaining his second devastating hand injury in a span of two months, shortstop Nick Ahmed is still hopeful that he could return to play for the D-backs at some point this season."Hopefully I can come off the DL and come back and help the team," Ahmed said
PHOENIX -- After sustaining his second devastating hand injury in a span of two months, shortstop Nick Ahmed is still hopeful that he could return to play for the D-backs at some point this season.
"Hopefully I can come off the DL and come back and help the team," Ahmed said on Tuesday. "Hopefully we'll be playing in the playoffs and I can come back and help as at that point."
Ahmed was set to return to the D-backs after missing over two months with a broken right hand that he suffered on June 27 when he was hit in the hand by a 99-mph fastball from Cardinals reliever Trevor Rosenthal.
During what would likely have been his last rehab game with the Triple-A Reno Aces on Sunday, Ahmed was struck by a pitch and suffered a fractured right wrist that will leave him sidelined six to eight weeks, according to D-backs general manager Mike Hazen.
"It's tough. Obviously, I love playing the game. You guys can see that," Ahmed said. "We're coming down the that stretch run where all of the games are going to be a lot of fun. I'm just bummed and kind of frustrated that this is how it happened."
Ahmed was eligible to come off the 60-day disabled list on Sunday and could have been back in the D-backs' lineup as early as Tuesday's series opener vs. the Dodgers if the rehab assignment had gone as anticipated.
The fortunate news for Ahmed and the D-backs is that, unlike his last injury, this one will not require surgery.
"It was a clean enough break," Ahmed said. "It didn't displace that bad, so it's going to heal just on its own."
Ahmed is hitting .251 in 167 at-bats for the D-backs this season while splitting time at shortstop with Chris Owings, who is also on the DL until late September.
Jarrid Denney is a reporter for MLB.com based in Phoenix.