'Unbelievable' journey brings Ramirez to Majors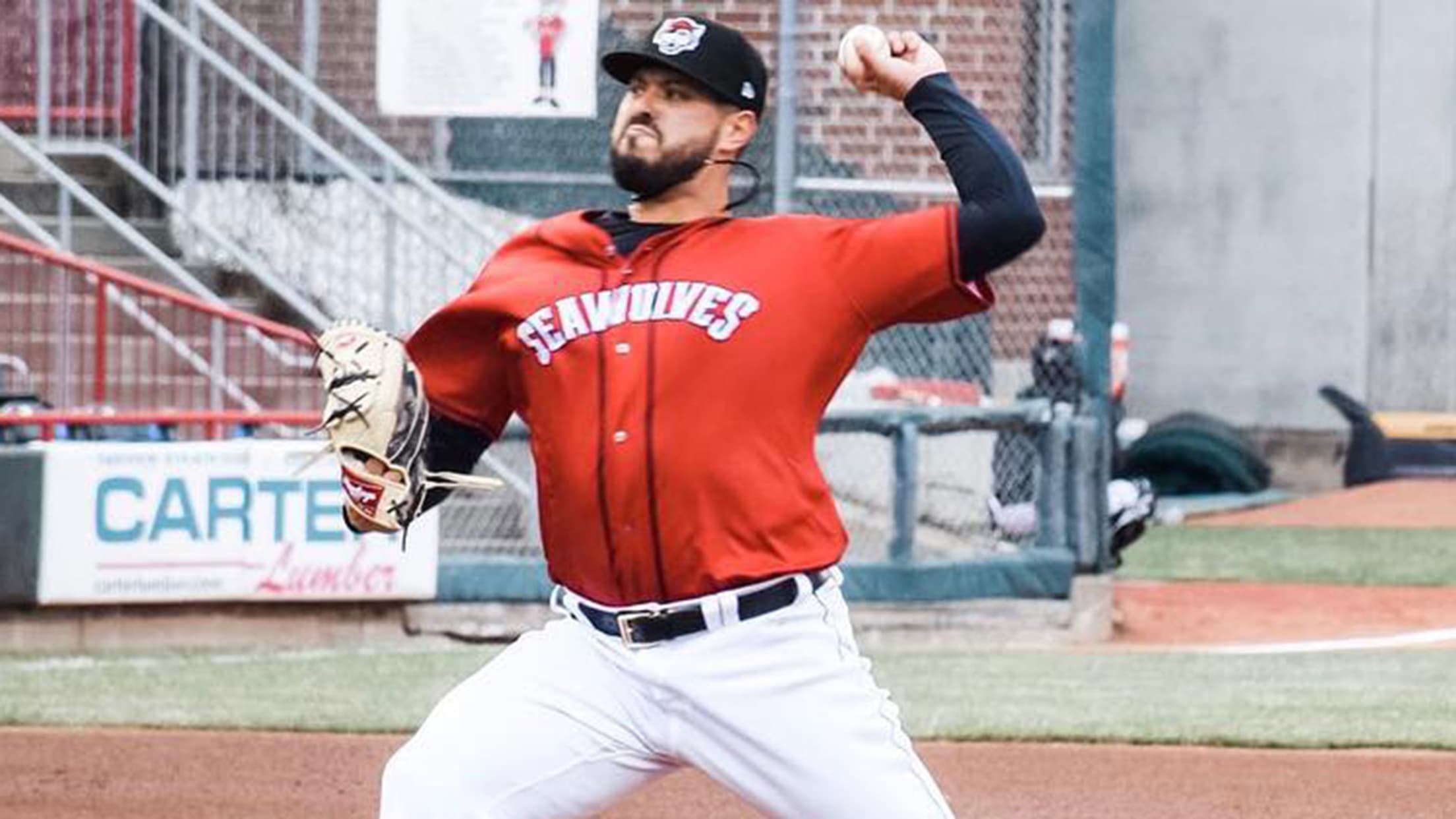 MINNEAPOLIS -- Nick Ramirez had waited years in the Minor Leagues and endured a change from hitter to pitcher to try to make it to the Majors. Waiting another night in a Newark, N.J., hotel with bars on the windows wasn't going to dampen his appreciation for the moment. The
MINNEAPOLIS -- Nick Ramirez had waited years in the Minor Leagues and endured a change from hitter to pitcher to try to make it to the Majors. Waiting another night in a Newark, N.J., hotel with bars on the windows wasn't going to dampen his appreciation for the moment.
The Tigers selected Ramirez's contract from Triple-A Toledo prior to beginning a four-game series in Minnesota on Friday, finally bringing the lefty reliever to his dream destination after a long two days of travel.
Ramirez, 29, had his flight delayed in Rochester, N.Y., and had to stay overnight in Newark before making the trip to Minneapolis on Friday morning. Ultimately, it was a just end to a Minor League career that began as first baseman for the Milwaukee Brewers when he was a fourth-round Draft pick in 2011 out of Cal State-Fullerton.
"I'm just thrilled to be here," Ramirez said. "It's been unbelievable just kind of looking back on the journey to here. It's been incredible. When I signed, if you would have told me this is the way it was going to go, I would have told you I'm not doing it. But it's all worth it. It's unbelievable."
Ramirez was 0-1 with a 2.00 ERA and 10 strikeouts in nine innings over two starts with Toledo after starting the season with Double-A Erie, where he was 1-0 with a 2.51 ERA.
Detroit will use Ramirez out of the bullpen during the four-game series, which includes a Saturday split doubleheader to make up for an April 12 postponement.
"It's huge," Tigers manager Ron Gardenhire said of Ramirez's ability to pitch multiple innings. "We added him in, and he can give us length if we had to have something like that, and we got the main guys. …This puts a lot of tax, puts pressure on you, and we'll be able to add a guy for tomorrow's game for the doubleheader, but it does put pressure on you."
Ramirez spent the first six years of his career as a first baseman, topping out at Double-A Biloxi in Milwaukee's system. Then the Brewers got Ramirez to switch to pitching full-time. After two more years as a pitcher in the Brewers' system, Ramirez signed a Minor League contract with Detroit in the offseason.
"The only thing it hurt was probably my ego," Ramirez said of the switch. "Obviously, I asked them to not take away hitting, and they left hitting on the table, so I was able to do both. I had a nice transition into pitching. I had to kind of get back to [my] foundation a little bit and learning how to throw again rather than being an infielder on the mound."
As soon as he made his way to Target Field, he asked how to get to the field.
"I walked out onto the field and that's when it was kind of like, 'Whoa. This is the big leagues and I got here,'" Ramirez said.
Change at the top
Gardenhire adjusted his batting order for Friday's game, a change he said he has considered for two weeks. Niko Goodrum, who has been hitting fourth, was moved to leadoff. Christin Stewart, who was activated from the injured list on Thursday, was slotted second ahead of Nicholas Castellanos and Miguel Cabrera.
Jeimer Candelario slid to the sixth spot. Gardenhire said Stewart's return helped in the decision to try a different approach toward getting more runners on base in front of Castellanos and Cabrera.
"The big thing is just trying to lengthen it out a little bit, but actually get more traffic on for those guys," Gardenhire said. "That's what we're hoping for."
Soto in town for Saturday
Detroit hasn't officially announced Gregory Soto as a starter for Saturday's day-night doubleheader, but the left-hander was in the clubhouse prior to Friday's game. Soto, 24, is expected to start the second game of the doubleheader at 8:10 p.m. ET, with right-hander Spencer Turnbull starting the first at 2:10 p.m. ET.
Soto, the team's Minor League Pitcher of the Year in 2017 and their No. 26 prospect per MLB Pipeline, will be making his Major League debut. He got the promotion straight from Erie, where he was 0-1 with a 2.03 ERA and 12 strikeouts in 13 1/3 innings over three starts.
"If he's able to control his emotions and not try to overthrow the ball, and do what he did to get here, then he'll be fine," Gardenhire said. "If he tries to get out of whack and throw it 98 miles an hour, he'll probably have a little bit of an issue. The only thing we can do is stick him out there and see what happens."
After Friday's 6-0 loss to the Twins, the Tigers optioned right-hander Eduardo Jimenez to Triple-A Toledo. A corresponding move will be made Saturday.