Senzel sidelined by right ankle sprain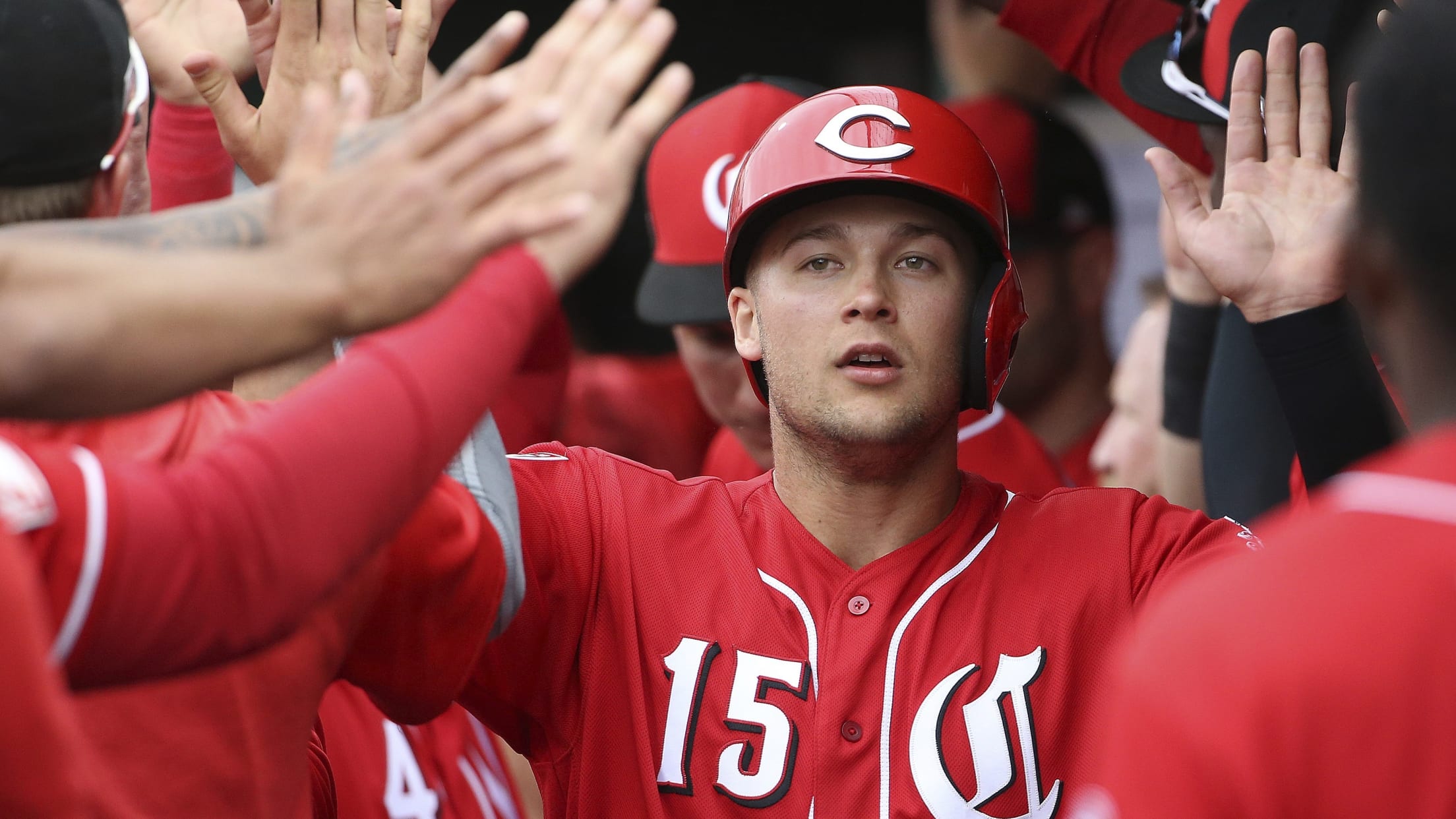 Nick Senzel left a Minor League game Monday after suffering a right ankle sprain, and the Reds announced via Twitter on Tuesday that he'll be in a boot for one to two weeks. The injury occurred as Senzel was sliding into second base, Reds manager David Bell told reporters on
Nick Senzel left a Minor League game Monday after suffering a right ankle sprain, and the Reds announced via Twitter on Tuesday that he'll be in a boot for one to two weeks.
The injury occurred as Senzel was sliding into second base, Reds manager David Bell told reporters on Monday night.
OF Nick Senzel left yesterday's minor league game in Goodyear with a right ankle sprain and will be in a boot for 7-14 days. #Reds

— Cincinnati Reds (@Reds) March 26, 2019
Senzel, the Reds' No. 1 prospect, was sent down Friday and was expected to begin the season in Triple-A.
The sixth-ranked prospect in baseball impressed in Spring Training, batting .308/.300/.462 in 12 Cactus League games. However, his offense was never in question. The 23-year-old has always been able to hit, but he spent the spring learning center field, as that is likely his best bet to crack the Major League roster.
The Reds ultimately decided that Senzel needed more reps in center before making his Major League debut, but the timeline will now be delayed.
This won't be the first time Senzel has dealt with the injury bug either. The No. 2 overall pick from the 2016 Draft missed time last season with vertigo and a fractured right index finger.