Senzel to undergo surgery on left elbow
Reds' No. 1 prospect has bone spurs, will need six weeks to recover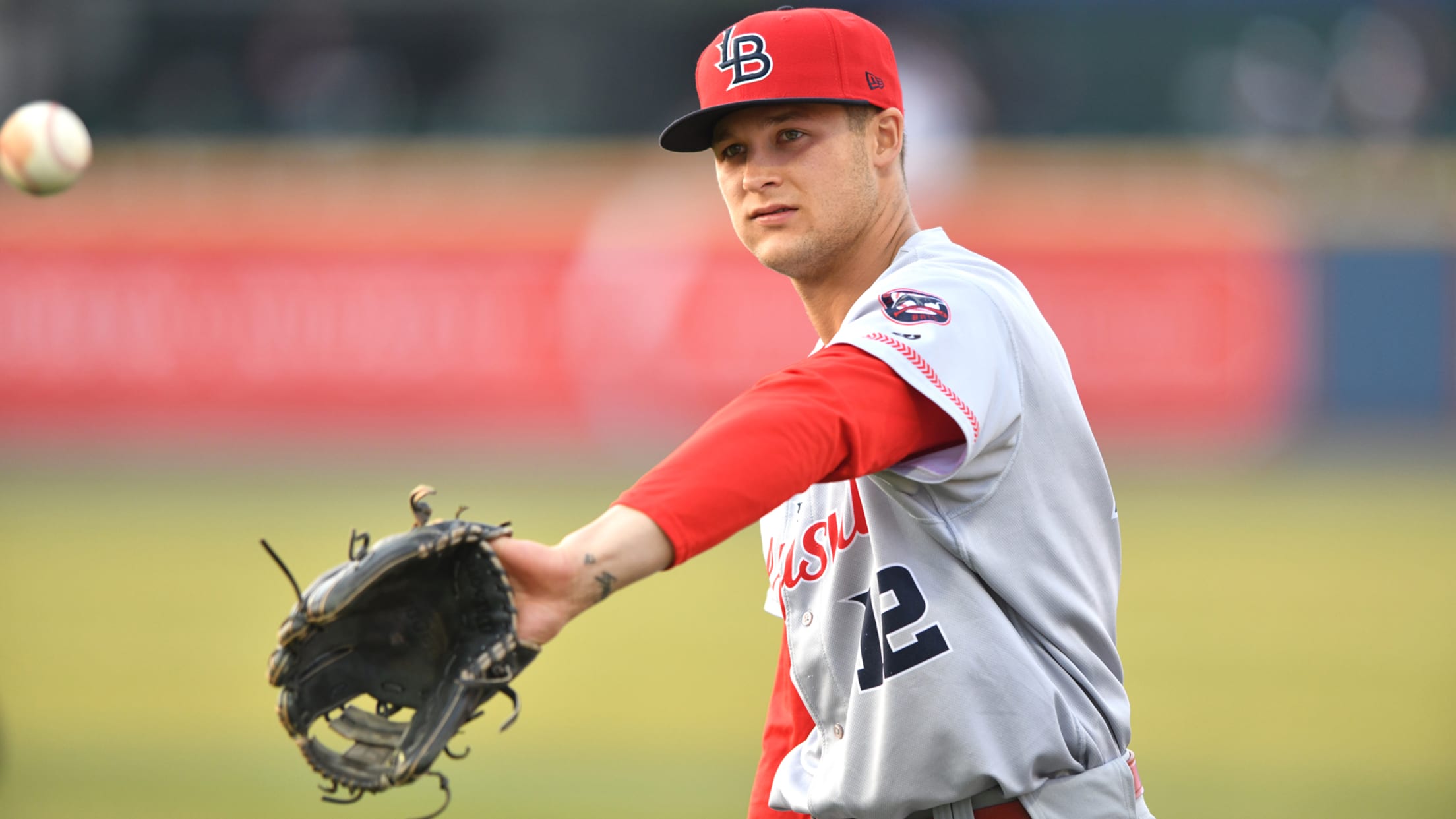 CINCINNATI -- A chance for Nick Senzel to try his newly mined skills as an outfielder in the Arizona Fall League was scrapped when it was learned that the Reds top prospect needs left elbow surgery to remove bone spurs.Senzel, ranked by MLB Pipeline as the organization's No. 1 prospect
CINCINNATI -- A chance for Nick Senzel to try his newly mined skills as an outfielder in the Arizona Fall League was scrapped when it was learned that the Reds top prospect needs left elbow surgery to remove bone spurs.
Senzel, ranked by MLB Pipeline as the organization's No. 1 prospect and No. 6 overall, will have his operation performed by team medical director Dr. Tim Kremchek on Tuesday and is expected to need six weeks to recover. The 23-year-old had been learning to play left field and center field in Arizona during instructional league.
"It's just a couple of bone spurs. Now is the time to do it because it won't impact any of his offseason work," Reds president of baseball operations Dick Williams said. "It's six weeks of no activity with that elbow and then he'll have a normal offseason progression. We wanted him to go through the instructs to get outfield instruction and get the experience out there. But we didn't want to push it any further than that. It was something that was nagging."
An MRI exam confirmed the bone spurs, and the surgery is considered minor. However, it's the third time this year that a health issue has forced Senzel off of the field. He missed nearly a month in May because of a bout with vertigo -- the second of his pro career. In late June after a ground ball hit him on the hand, he had season-ending surgery to repair a broken index finger.
When asked if there were health concerns regarding the team's top prospect, Williams wasn't concerned.
"They're just unrelated, fluke situations," Williams replied. "It's frustrating that he lost time this year and potentially an opportunity to play in the Fall League. But really in the greater scheme of things, he had a very nice year. He had a chance to perform on the field, a chance to progress and a chance to go to instructional league. Taking a ground ball off your finger and having a bone spur to get cleaned up, guys have that all the time."
In 44 games for Triple-A Louisville, mostly playing second base, Senzel batted .310/.378/.509 with six home runs and 25 RBIs.
"If he can do as well as he did while struggling through with minor things, it just makes us excited to see him at full-go," Williams said.
Drafted No. 2 overall as a third baseman in the 2016 MLB Draft, Senzel was given his first look at shortstop during Spring Training. During the regular season, he was moved to second base for Louisville. With the Reds having Eugenio Suarez locked in at third base and Scooter Gennett at second base, the outfield could be another option for Senzel to reach the big leagues.
This fall, Senzel played mostly in left field but also some center field while getting instruction from Reds coaches at the team's Goodyear, Ariz., complex. He was expected to see some action in the Arizona Fall League.
"He just was getting exposed to both," Williams said. "It was more, at this point, about the concept of stretching your arm out to make a different throw than you're used to and understanding the positioning. We'll see when we get him in live games how the instincts will play out there. We've always been optimistic about that because he's always been a very instinctual ballplayer."